Coming Events
WHITE ROCK FAMILY CAREGIVERS LEARN ABOUT FEELINGS OF GUILT
Among all the emotions caregivers experience, guilt may be one of the toughest.
"Caregiver guilt is often fueled by the demands of the role, the expectation of others and the expectations of our toughest critic - ourselves," says Avalon Tournier, a Support and Education Coordinator for the non-profit Alzheimer Society of B.C. for White Rock and the rest of the South Fraser region.
To help residents living with the emotion, the Society brings its Strategies for Guilt workshop to the area on Monday, March 2.
Designed for caregivers of people with dementia, the workshop will help participants learn the difference between guilt and sadness and identify their triggers. Participants will also hear strategies and share experiences with other caregivers.
The workshop runs from 1:30 to 3:30 p.m. at White Rock Resource Centre, 4 – 1475 Anderson Street (next to Centennial Arena). Pre-registration is required, by contacting 604-449-5000 or info.southfraser@alzheimerbc.org.
The workshop is part of the Society's Dementia Dialogues series of interactive learning opportunities for family caregivers. It connects them with one another and increases their knowledge and caregiving skills.
If you are living with dementia or have questions about the disease, visit www.alzheimerbc.org and call the First Link® Dementia Helpline at 1-800-936-6033 (English), 1-833-674-5007 (Cantonese and Mandarin) or 1-833-674-5003 (Punjabi).
Coffee with a Cop coming to White Rock
White Rock RCMP are excited to announce they will be participating in Coffee with a Cop monthly starting in February 2020. Coffee with a Cop is an international concept which aims to build relationships and break down barriers between police officers and citizens of the community.
Coffee with a Cop brings police officers and the community members they serve together–over coffee–to discuss issues and learn more about each other. The sessions are relaxed, informal get-togethers allowing citizens the opportunity to talk about issues they feel are important. Relationships are built, one cup at a time.
Please join Staff Sgt. Kale Pauls and other White Rock RCMP officers at Laura's Coffee Corner, 15259 Pacific Avenue, White Rock, BC on Thursday February 20th, 2020, between 0900 hrs and 1030 hrs.
White Rock businesses interested in hosting the event are asked to contact Constable Chantal Sears at chantal.sears@rcmp-grc.gc.ca
Next Up @ White Rock Playhouose
Britain's brilliant comic genius, Sir Alan Ayckbourn penned a fast-paced and hilariously funny theatrical meal. It stands as a classic modern comedy. A portrait of three very different marriages that turns into a spirited game of mixed doubles involving sex, jealousy and ingenious stagecraft that only Mr. Ayckbourn can design. Full of clever, razor-sharp dialogue and impeccable split-second timing and twists, this show promises to leave you in stitches.

Wednesdays/Thursdays are $12 for everyone.
Friday, Saturday, Sunday:
Adults, $24
Seniors & Students, $20

Contact the box office for group rates and gift certificates.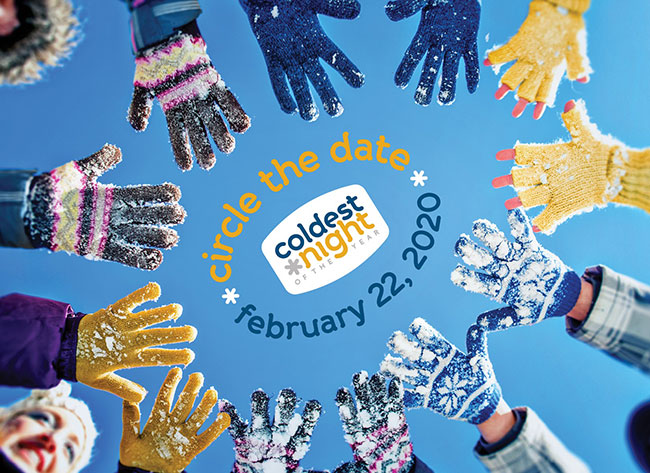 It's cold out there. The Coldest Night of the Year is a family-friendly walk that raises money for charities serving hungry, homeless, and hurting people in our community. Walk with us on February 22, 2020!
Save the date! Coldest Night of the Year is returning to White Rock on February 22, 2020! ❄️
For more information, to donate, register as a walker, become a team captain, or volunteer, go to https://cnoy.org/location/whiterock
Yummy Food on Event Day:
Between 5:00 and 7:00 pm a warm, light meal will be served to all walkers and volunteers.
---
Registration
Registration Process:
 Registration opens at 3:00 pm.
 All walkers must check-in at registration upon arrival.
 Check out the What to Bring section below.
Route Details
 Route Distances: 2 km, 5 km, or 10 km walks.
 Rest stops are available on all routes.
 All routes will be well signed.
 Route marshals, rest stop attendants, and sweep vehicle drivers will provide support along the route.
 All walkers 12 and under must be accompanied by a parent or guardian at all times.
Juno award-winning Digging Roots, Stew Jams After Party & the eclectic Opening Gala are only a few of Vancouver Sun's must-see events at Talking Stick Festival 2020!
A celebration and gathering of First Nations, provides an exceptional opportunity for the public to experience Indigenous culture for all!
About this Event
Fun for the whole family and all people (Indigenous and Non-Indigenous). A powwow is a celebration and gathering of First Nations and provides an exceptional opportunity for the public to experience Indigenous culture. Enjoy a brilliant display of traditional and contemporary dance exhibitions from across Turtle Island. The festivities include traditional dancing, art, music, food, craft and vendor market. Powwows are educational, entertaining, beautiful and culturally significant events. 
This is a FREE EVENT- we welcome and look forward to sharing this fun family friendly event. Elder's lounge and Respite room on-site. 
Grand Entry begins at 12:00 pm (Noon)
Events throughout the afternoon include:
- Special competition dance 
- Cultural exhibitions and performances 
Vendor Registration available online - $50.00/Table Tickets
For more information, or to book vendor tables, please contact
Powwow@fullcircle.ca / 604.683.0497
"Lift Each Other Up" is the 2020 message for #PinkShirtDay on February 26


London Drugs is the official retail partner for Pink Shirt Day

FEBRUARY 3, 2020, RICHMOND, B.C. – London Drugs continues its long-standing support of Pink Shirt Day by returning as the official retail partner in 2020. This year's message for #PinkShirtDay is the positive and encouraging words of "Lift Each Other Up".

Falling on February 26th, Pink Shirt Day has become a national movement which sees thousands of Canadians wearing pink to show their support for safe and inclusive schools, workplaces and communities.

"We want to encourage every Western Canadian to share the positive message of Pink Shirt Day this year," said Clint Mahlman, London Drugs President and Chief Operating Officer. "Since becoming involved with this campaign when it first launched 13 years ago, through our customers generosity, we have raised $1.5 million toward the CKNW Kids Fund, and various anti-bullying efforts across Western Canada. A true example of how our customers and staff have worked to lift each other up."

Official Pink Shirt Day t-shirts are now available at all London Drugs locations across Western Canada in youth or adult sizes. Net proceeds are distributed through CKNW Kids' Fund to support youth anti-bullying programs at Boys & Girls Clubs across British Columbia, Alberta, Saskatchewan and Manitoba. Sales from shirts are given back to community programs in each provincial market for important community programs including anti-bullying initiatives.

London Drugs has been a proud retail sponsor since 2008 and continues to provide support across Western Canada to facilitate the powerful message of anti-bullying. In addition to pink shirts, London Drugs will also be selling pink wrist bands to raise awareness and funds to support this integral campaign.
Join us for a special morning presentation by
Surrey Mayor Doug McCallum on the incredible development and opportunities occurring in Campbell Heights, the City's plan
to support further economic development and
other issues affecting South Surrey. Following the presentation,
guests will receive a tour of the Starline Windows facility.
A light breakfast will be provided.

Chamber Members: $40 + GST
General Admission: $60 + GST

You are welcome to forward the invitation to associates.
Sponsorship opportunities are available. Call the Chamber office at 604-536-6844 for more information.
Register early, as space is limited.
TEDxSemiahmooSecondary gives voice to passionate youths and provides a platform for ideas to be shared on a global level.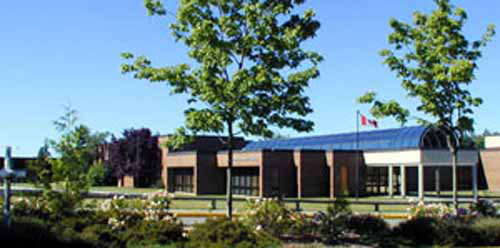 This event is a non-profit, the first fully student-led TEDx Talk event in Surrey/White Rock area, B.C. Lead by Alissa Guo, the team strives to bring the community together and having the voices of our local youths heard. Our theme for this year is "Off The Edge". This theme gives wings to dreams of what could be.
Our Conference will be held from 5:30 pm to 9:00 pm on Friday, April 24, 2020, in Semiahmoo Secondary School's Theatre. Currently, TEDxSemiahmooSecondary is calling for 8-9 speakers that have "Ideas Worth Spreading" to give high-impact talks that address a diverse range of topics offering solutions and insights that are novel and practical. The speaker application is open to all local youths, although age is not a main factor. These talks should inspire, stimulate and activate thoughtful optimists with open minds and big hearts to move the needle of future towards a better world. 
Anyone wishing to apply to become a TEDxSemiahmooSecondary 2020 speaker should apply at bit.do/tedxsemi as soon as possible. If any questions arise, reach out to the curators at tedxsemiahmoosecondary.curation@gmail.com. 
To stay updated, follow our Instagram page @tedxsemiahmoosecondary.
Our annual /Earl Marriott - Semiahmoo First Nation Pow Wow - April 3rd, 4th and 5th. Doors open @ 5:30 pm Friday and runs throughout the weekend. 
Contact Michael MacKay-Dunn @ mackaydunn_m@surreyschools.ca or 604-836-3720 for more info.