Weekend Update
Tomorrow 8 a.m. / White Rock waterfront
(check out what else is on this weekend)
Recipe of the Week
Brussels Sprouts Skillet with Crispy Pancetta-Garlic Bread Crumbs
Local News
October 20, 2018
Let's Vote - Let's Take Two Friends

Today is Election Day! Be sure to take some time out of your day to go and vote. Polling stations are located at the Centennial Arena, Kent Street Activity Centre and the Community Centre and are open from 8 AM - 8PM. Remember to bring your voters card or 2 pieces of ID. Full details: www.whiterockcity.ca/election  #WhiteRockVotes
October 19, 2018
Final Chance - Meet The White Rock Candidates
Watch the election platforms of the various White Rock mayoral candidates as well as the issues of the election platforms for the majority of the candidates in the Saturday civic election. JUST VOTE!
Former Surrey Mountie to serve jail term in the community
Dario Devic's four-month sentence is to be served in the community. He will then spend 12 months under probation.
Fraser Focus
JOY - TV'S roving report LEAH BOLTON goes one on one with Surrey mayoral candidate BRUCE HAYNE.
Surrey is poised to become British Columbia's largest city.
October 16, 2018
Traffic along Johnston road in uptown White Rock returned somewhat to normal last night. Work crews finished up work around 5 p.m. and took down the barriers. There is still [plenty of work to do on the "beautification" re-do but traffic will now flow smoothly in and out of our City by the Sea.
New trees have arrived and will be planted in the silva cells, which are modular pavement systems that hold lightly compacted soil that support healthy tree growth. These cells will also allow trees to spread their roots without disrupting sidewalk safety.
October 15, 2018
You Be The Judge
en·dorse
a. To express approval of or give support to, especially by public statement
Over the weekend THE WHITE ROCK COALITION group who are running behind the leadership of GRANT MEYER who is vying for the mayor's chair in White Rock, took to social media (at this point) with the above posting/ad.
Is HOGG endorsing THE COALITION? You be the judge.
When the blow-back hit HOGG over the weekend he informed THE COALITION the messaging needed to be changed. This is the new version. In your mind is it any better?
Is it an endorsement?
UPDATE ; 
FYI October 19, 2018

There is nothing in the LGA that would prevent another elected official from endorsing a local government candidate. This is pretty common practice in many places throughout the Province.

Sincerely,

Scott Leitch | Governance Analyst
Governance and Structure Branch | Ministry of Municipal Affairs and Housing
Friday LANCE PEVERLEY the editor of the Peace Arch News weighed in on whether or not MP GORDON HOGG had in face "endorsed" councillor MEYER for mayor.
(read the full commentary here)
October 12, 2018
Possible voter manipulation in more Metro Vancouver cities
The City of Vancouver says it's investigating in conjunction with the cities of Richmond and Burnaby. It has notified the VPD. This comes as Mounties in Surrey confirm dozens of absentee ballot applications are fraudulent, more than a week before voters head to the polls.


The investigation into concerns of possible wrong-doing in Surrey's mail ballot registration process for the 2018 Civic Election is progressing.
To date, 69 out of 73 people whose personal information was used to complete the application to vote by mail have been interviewed. (Note: Previously, Surrey RCMP stated 72 vote by mail applications were being investigated; this number should be corrected to 73 applications identified by Surrey's Chief Elections Officer as having irregularities.) The investigation revealed that 67 of these applications were fraudulent, in that they were not completed or signed by the voter listed on the application. Two of these applications requested ballots be sent to addresses that were not associated to the named applicant; the other 65 applications listed the applicant's correct address for delivery of the voting ballot.
It should be noted that no ballots were sent out to any individuals or residences based on the fraudulent applications. The process to apply for a mail ballot was amended by the Chief Elections Officer on October 1st to preserve the integrity of the election.
To date, the investigation team has not found any evidence to link any candidate or party to the fraudulent applications.
At this time, the investigation has not revealed any indication that people were induced or intimidated in any manner to provide their personal information or to vote for a specific candidate.
Investigators have identified and interviewed two persons of interest in this investigation, however further investigation will be required to determine if criminal charges or charges under the Local Government Act are warranted.
On October 3, 2018, the Surrey RCMP set up a dedicated phone line for this investigation. To date, a total of six calls have been received on the tip line with two of those calls requiring follow-up by investigators which has been completed.
Concurrent to the investigation of the vote by mail applications, Surrey RCMP was made aware of third hand information regarding international students providing personal detail in exchange for money. Thus far, investigators have not located any evidence to substantiate these claims nor have any victims come forward to police.
It is important for the public to recognize that measures were taken by Chief Elections Officer to amend the application process to preserve the integrity of the election process. It is also important to recognize that no ballots were delivered to voters as a result of the fraudulent applications.
While the police do not routinely release details of on-going investigations, this update is being provided to reassure the public and allow for transparency in the election process.
The Surrey RCMP is asking anyone who believes they have been or may have been induced or intimidated for votes or personal information for voting purposes, to report it directly to the police through our dedicated phone line for this investigation at 604-599-7848.
Known To Police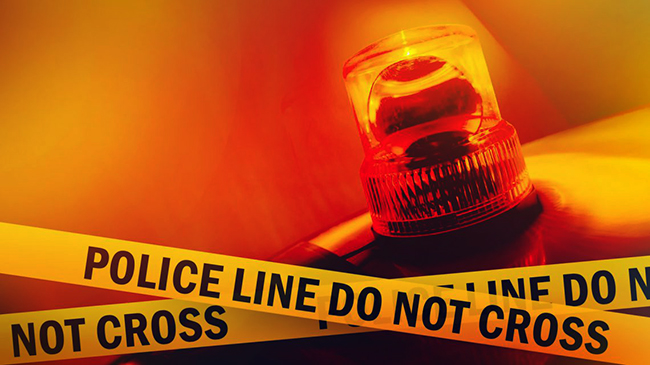 Yesterday afternoon just before 2:00 p.m., the Surrey RCMP was called to the 6700-block of 130 Street for a report of a shooting. Responding members located the victim and attempted life-saving measures until the BC Ambulance Service and Surrey Fire Department took over, however the male succumbed to his injuries and was pronounced deceased at scene. 
IHIT is working closely with its partners including the Surrey RCMP Serious Crime Unit, Lower Mainland Integrated Forensic Identification Services and the B.C. Coroners Service to gather evidence.
In order to further the investigation, IHIT is confirming the victim as 30-year-old Sumeet Randhawa of Surrey. Mr Randhawa was known to police.
"This is believed to be a targeted incident related to the ongoing Lower Mainland gang conflict and anyone with information is asked to contact IHIT" says Detective Lara Jansen of IHIT. 
Anyone with information is asked to call the IHIT information line at 1-877-551- IHIT (4448), or by email at ihitinfo@rcmp-grc.gc.ca.
Should you wish to remain anonymous, please contact Crime Stoppers at 1-800-222-TIPS (8477).
CONSTRUCTION INFORMATION PORTAL 
Welcome to the City of White Rock's Construction Information Portal!
This area acts as a one-stop-shop 'portal' where residents and businesses can get up-to-date and at-a-glance information about major private sector construction projects (with approved zoning) happening in our City.
To find out more about various City capital projects relating to beautification, revitalization, and infrastructure upgrades (e.g. the Johnston Road Gateway Streetscape Project, the Memorial Park Upgrade, etc.), you can find out more at our City Projects webpage.
Night Owl
(check out what else is on this week musically speaking)
Yell It Like It Is
Yesterday Canada became only the second country in the world to legalize the commercial sale of marijuana.
Did your life change?
Video of the Day
Bohemian Rhapsody Flashmob
The people visiting a large shopping center in Kaiserslautern, Germany are treated to an awesome performance of the classic rock song by Queen. This entertaining flash mob performing Bohemian Rhapsody features various musicians as well as the popCHORn choir.
Chesney's Chestnut
After 40 years of marriage, a couple was lying in bed one evening, when the wife felt her husband begin to fondle her in
ways he hadn't in quite some time.
It almost tickled as his fingers started at her neck, and then began moving down past the small of her back.

He then caressed her shoulders and neck slowly worked his hand down over her breasts stopping just over her lower stomach.
He then proceeded to place his hand on her left inner arm, caressed past the side of her breast again, working down her side, passed gently over her buttock and down her leg to her calf. 
Then he proceeded up her inner thigh, stopping just at the uppermost portion of her leg. 

He continued in the same manner on her right side, then suddenly stopped, rolled over and started to watch the TV.
As she had become quite aroused by this caressing, she asked in a loving voice, "That was wonderful. Why did you stop"
He said,"I found the remote". 
Thought For The Day
Bohemian Rhapsody Flash-mob
The people visiting a large shopping center in Kaiserslautern, Germany are treated to an awesome performance of the classic rock song by Queen. This entertaining flash mob performing Bohemian Rhapsody features various musicians as well as the popCHORn choir.
Community Calendar
Event: White Rock LIVE!
When: Saturday, November 17, 2018
Time: 6:00 pm – 10:00 pm
Where: White Rock Wellness Community, 14615 16th Ave, White Rock, BC
Website:  https://wrwc.ca
Fee: Free
Seating: General
Description: White Rock LIVE! is an evening focused on bringing people together in a fun and casual environment; to build friendships & deepen relationships through meaningful & engaging conversations. It's about getting out and socializing at a real event, with real people, real communication, and real creative insight. It's about learning to understand each other. It's about living, loving, laughing, learning and maybe even crying together. Pre-arranged speakers will present topics ranging from personal to funny, from the unexpected to the very different … its like a "box of chocolates" you never know what you will get. There will be time to socialize, eat, swap stories, make new friends, meet the speakers, ask questions, and hopefully come away from the evening inspired and uplifted. Please come out and join us - all are welcome
(click here for more community events)
Tomorrow In THE SUN
 Sunday Funnies