Today marks the third anniversary of the 5 Corners Fire. The blaze displaced over 100 residents of the Ocean Ridge condo development and a number of local business owners.
Let's look back. Here is the time-line story we published the day after the blaze broke out. The White Rock RCMP state the file is still active and progressing.
There has been no official word on the cause of the blaze that destroyed the two condo complexes at 5 Corners Sunday.
What we do know is there were no less than four fires set throughout the city of White Rock and close proximity Sunday morning.
A children's playground constructed from wood and plastic and located on the Cypress street road end @ Victoria avenue was set ablaze in the early hours Sunday morning, No injuries. Fire quickly extinguished
Major condominium fire on Royal and Pacific Avenue. Time 4:30 a.m.
Sandpiper Liquor store is broken into @ 5:10 a.m. Owner confirmed the CCTV cameras captures clear pictures of two suspects robbing the liquor out of the window.
10:30 a.m. a fire is started in an alleyway off of Pacific avenue near Stayte road. Fire quickly extinguished no major damage. No injuries
12 noon residents of the Semiahmoo First Nations witnessed an individual attempting to start a building on fire behind the band's office. The Surrey RCMP responded to the 911 call and took the suspect into custody. 
The suspect taken into custody Sunday appeared in Surrey Provincial court Tuesday morning where he was charged with arson damaging property.
The accused is 18 year old JAMES DYER of Surrey was released on his own recognizance.
The White Rock & Surrey RCMP continue their very active investigation today.

Over the past month or so residents and visitors to White Rock have marveled as a pair of Grey whales have cruised back and forth through Semiahmoo Bay. On Friday evening two Grey whales, and possibly the same two that have been in White Rock, got stranded off of Centennial Beach in Delta. Fortunately the tide was coming in when the two giants beached on the sand./ 
The two Grey whales were freed and seem content to stay in the bay.
The Grey whales are currently migrating from their winter home in Mexico and heading back to Alaska. 
Why are the Grey whales coming in so close and in such numbers these days? They are searching for food.
In a video by award-winning filmmakers Velcrow Ripper and Nova Ami, National Observer founding editor-in-chief Linda Solomon Wood speaks about the vital role of journalists to preserve truth and accountability in Canada. With 'fake news' and disinformation campaigns destabilizing politics in the U.S. and the U.K., Canada is now also being targeted by malicious efforts to polarize voters ahead of the 2019 election. National Observer's reporters speak about what public service journalism mean to them. Featuring Linda Solomon Wood, Mike De Souza, Carl Meyer, Sandy Garossino, Alastair Sharp, Fatima Syed, Emilee Gilpin and Jenny Uechi.
May 12, 2019son is asked to contact the Surrey RCMP at 604-599-0502, or Crime Stoppers, if they wish to remain anonymous, at 1-800-222-8477 or www.solvecrime.ca, quoting file number 2019-67700
Late yesterday afternoon (Friday) two Grey whales were trapped on the sand in Boundary Bay near Centennial Beach in Tswassen. Rescue crews from the Department of Fisheries were quick to act. The two whales eventually made their way back to deeper water. It is believed these are the two same whales that have been thrilling residents and visitors to White Rock.
The two whales have been frolicking and feeding off the end of our pier for two weeks.
Monday evening a 3 year old girl who was walking with a parent was attacked by a coyote while they walked through Duprez Ravine in west White Rock. The city of White Rock responded by closing the ravine and placing a makeshift barricade with no information at the top of the ravine. The entrance above to Duprez Ravine is located behind Centennial Arena.
A conversation officer was called after the attack and arrived on the scene and shot a coyote. Until further notice if you are hiking or biking in the ravine be extra careful.
The young girl was treated for superficial leg wounds and released from hospital.
Mayor Doug McCallum launched the City of Surrey's Love Where You Live campaign which calls for residents, business owners, schools, and community groups to do their part in keeping Surrey clean and beautiful. 

"Everyday, and especially during this new initiative, we are calling on everyone to participate in keeping the street where you live, and the parks where our children play, clean and welcoming," said Mayor Doug McCallum.
"No effort is too small, and it starts with the street you work or call home. I challenge everyone to take 20 minutes out of your day, once a week, to clean up your property and the space around it."

For the full Love Where You Live event schedule, or to learn more about the city-wide campaign, visit surrey.ca/lovewhereyoulive.
Highlights of Mayor McCallum's 20129 State of the City Address.
"I am proud of what has been achieved in the six months since we took office," said Mayor Doug McCallum. "When I was elected as Mayor, I had two priorities in mind. The first was to quickly deliver on the wishes of the people of Surrey who gave us the mandate to govern, and the second was to make sure the City of Surrey is continually moving forward by having Council, on behalf of the people, do what is best for our city. The work we have done is just the beginning and we will continue to seize on the momentum we have created to ensure that Surrey is constantly advancing and flourishing."
Two major initiatives were enacted on the evening the new Council was sworn in. Motions were introduced and unanimously passed to begin work on extending the existing SkyTrain network in Surrey from King George Station to Langley City and to begin work on the creation of a Surrey Police Department. Mayor McCallum also highlighted the following items that were part of his "to do list" that have been acted upon since taking office:
The 2019 State of the City Address also saw the unveiling of a marked Surrey Police vehicle for the first time. With the Surrey Police Transition Report near completion, Mayor McCallum outlined the public engagement outreach that will be occurring once the report is handed over to the provincial government. Residents will have the opportunity to outline their priorities and what they want to see with Surrey Police in the coming weeks
It was a great turn out Saturday morning for the monthly talk with White Rock council members.
The annual Hike for Hospice brought in thousands of dollars through pledges to walks in our community.
. Dozens enjoyed the glorious walk around Crescent Beach in ideal weather.
MP Gordie Hogg and MLA Tracey Redies were on hand to officiate at the opening of the White Rock Farmers' Market as it celebrates its 20th anniversary.
Market manager HELEN FATHERS pictured with market staff and award presented by MP Gordon Hogg honouring the market as the top market in British Columbia. Every Sunday in uptown White Rock. Follow the crowds.
Surrey RCMP is investigating a two vehicle collision which occurred on Highway 99 near the Peace Arch border crossing.
At approximately 11:30 am on May 2nd, Surrey RCMP Frontline officers responded to a report of a collision on Highway 99, approximately 300 meters north of the Canada / US border. Once on scene, officers determined a collision had occurred between a Porsche Cayenne SUV and a Toyota Sienna van. It was initially reported to be a three vehicle collision, but officers later confirmed that only two vehicles were involved. The Toyota subsequently caught fire after the collision. The male driver and lone occupant of the Porsche has been transported to hospital with non-life threatening injuries. The male driver and sole occupant of the Toyota was pronounced deceased at scene.
The Surrey RCMP Criminal Collision Investigation Team has assumed conduct of the investigation along with the assistance of the General Investigation Unit and the Lower Mainland Integrated Collision Analyst Reconstruction Service.
Anyone with information about this collision or may have dash-cam video is asked to call Surrey RCMP at 604-599-0502, or contact Crime Stoppers if you wish to remain anonymous, at 1-800-222-8477 or www.solvecrime.ca.
This morning (Thursday) dignitaries and elected officials gathered on the newly opened Memorial Park to announce the creation and efforts of a volounteer community committee called FRIENDS OF THE PIER.
The group will be raising money to assist the city of White Rock in restoring our world famous pier to it's original condition, and perhaps better.
One of the fundraising initiatives will be a "Buy A Plank" campaign. For $1,000.00 you will be able to purchase 1 of 1300 planks that it will take to rebuild the pier. Your name and or company log will be burned into the plank (see above)
Landmark Properties announced at today's press conference they will start the campaign by purchasing 50 planks.
Starting this week (May 4), the new 672 area code will be added to the current 604, 250, 778 and 236 area codes already in use in British Columbia. The introduction of the new area code is in response to the increasing demand for phone numbers in the region, ensuring residents and businesses continue to have enough numbers to meet demand well into the future.
On May 1, White Rock will have Stage 1 watering restrictions in place. In order to support and promote sustainable water practices throughout the hotter months of the year, outdoor watering restrictions will be in effect from May 1 to October 15. Click here to learn more about water restrictions.
April 30, 2019
White Rock RCMP Discover Body
White Rock RCMP are on the scene of the area in the 1500 Block Vidal street. A body was discovered this morning in the small public park located just south of the Beverly Condos.
No further information is available.
The Beverly 1500 block of Vidal street
Council's Coles Notes
Last night White Rock council approved in principle, a funds raising idea the "Save The Pier" group has proposed. Details will be announced this Thursday @ 11 a.m. at a press conference on the waterfront in Memorial Park. See you there.
Council also rebuffed staff's request to cut back the vegetation on "the hump" along Marine Drive between the two beaches in White Rock.
Council firmly stated they like the way the hump has grown back after the devastating clear cut which occurred a few years back under the description "vegetation control."
Council did give permission to cut the vegetation in the area at the top of the hump where stability shoring up work will happen this Spring to prevent any further slippage of "the hump."
Never Again..."the hump" after vegetation control!
April 30, 2019
Better Than Expected
The City of White Rock's Water Treatment Plant is operational and will be fully commissioned by the beginning of May. The operational test period is now completed.
For more information on the Water Treatment Plant, and to view the latest water quality test results, please visit whiterockcity.ca/mywater
Thank you for your patience. If you are encountering any water disclouartion or smell problems contact city hall immediately 604-541-2100

Notice of Parking Stall Painting at the Waterfront
Starting on Monday, April 29, the pay parking stall lines and numbers are being re-painted at the waterfront. The contractor will begin the work at 8:00 a.m. to 12:00 p.m. and will continue until Thursday, May 2, 2019. 
For locations of stall painting, and to read the full notice of work, please click here: http://ow.ly/UKb630ozPSf
April 26, 2019
Whale Of A Time In Semiahmoo Bay
Many photos of a gray whale swimming in Semiahmoo Bay turned up recently on FACEBOOK. 
Here is one from White Rock Sea Tours & Whale Watching. Take whale watching trip this summer.
April 28, 2019
Get On The Bus - Take A Ride With Us
Translink CEO Kevin Desmond
The latest data from TransLink shows transit ridership reached an all-time high in 2018. The 2018 Transit Service Performance Review (TSPR) measures ridership, cost, reliability, on-time performance and crowding across all transit modes. The findings inform upcoming service changes and identify opportunities to improve service. 
Key findings include: 
Boardings: + 7.1 per cent system-wide (our biggest ever annual increase) 

Bus: + 8 per cent 

SeaBus: + 6 per cent 

SkyTrain: + 5.7 per cent 

West Coast Express: +7 per cent 

HandyDART: + 5.8 per cent 

The TSPR helps us measure where more service is urgently needed to keep the system reliable and efficient. We've identified 52 routes with overcrowding and are adding service hours to 32 of them before July. Some of the actions TransLink is taking, thanks to our funded Investment Plans, include: 
Adding 620,000 bus service hours to improve frequency and increase capacity over the next three years 

Begin rolling out over 350 additions to the bus fleet, including four electric buses, 32 double-deckers and 56 HandyDART vehicles 

Adding 56 cars to Expo/Millennium and 24 cars to Canada Line to increase capacity 

With the continuous rise in gas prices, expect the ridership to steadily increase.
It is with great disappointment that I must pass along the news that the Court has declared our appeal moot, based on the fact that the Port canceled the coal permit. This means that we will not get a decision on the appeal as the Court has decided not to exercise its discretion to hear the appeal. Our lawyers submitted arguments against this, but the Court has sided with the Port. However, despite this unfortunate news, it is important to remember the coal permit remains canceled and hopefully, a coal terminal will NEVER be built at Fraser Surrey Docks (FSD).
The Royal Canadian Mint unveiled a new commemorative loonie on Tuesday meant to mark what it calls a key milestone for lesbian, gay, trans-gender, queer and two-spirited people in the country. The new coin, which features the work of Vancouver artist Joe Average, was launched at the 519 Community Centre in Toronto.(Royal Canadian Mint)
It has been a long time coming but MEMORIAL Park on the waterfront is now open. Just in time for the Easter Weekend crowds. The washrooms will be open by month's end
It didn't take long for four visitors to Memorial Park to engage in the tried and true dangerous action of standing on the train tracks for photographs. IN hindsight perhaps we should have built a spur rail line next to the tracks that no trains use for photo opportunities.
April 16, 2019
It's A Banner Year in Surrey
The 6 town centres throughout Surrey will soon be decorated with colourful street banners. One would have to imagine they will be useful for people who do not know where they are?
Surrey RCMP investigating Port Kells collision between vehicle and train


Surrey RCMP is advising the public of a collision which occurred between a vehicle and a train at a marked train crossing at 179 Street near the Golden Ears Connector in the Port Kells area. 

The collision was reported to police at approximately 10:00 am, on April 15, 2019. The early indications are that the vehicle was attempting to cross the tracks when it was struck by a freight train. The driver and passenger of the vehicle were transported to the hospital with serious injuries.

The Surrey RCMP Criminal Collision Investigation Team is on scene and will be taking conduct of this investigation.

Drivers are asked to avoid the area of this collision for the next few hours as police investigate and work to clear the scene of the collision. 

Anyone with information about this incident or who may have dash-cam video is asked to call Surrey RCMP at 604-599-0502, or contact Crime Stoppers if you wish to remain anonymous, at 1-800-222-8477 or www.solvecrime.ca
April 15, 2019
Not A Record To Be Proud Of
The White Rock Petro Canada service station located @ Thrift Avenue and Johnston Road was featured on the news all weekend long, for the wrong reason.
The local gas station started Friday by setting a record for the highest priced gas in North America with gas priced @ 169.9 a litre. By Sunday the station had jacked it's price another penny to crack the 170. a litre price range.
EDIT 8 OR'S NOTE:
A quick thinking service station operator in Blaine yesterday put up a readograph sign that said - Gas $105.0 a litre (Canadian).
See you in line.
April 14, 2018
SAVE ON's "DARRELL" joins Executive Director DAVID YOUNG on stage
Hazelmere golf and country club Saturday evening hosted the 24th annual SOURCES GALA fund-raiser. This year's themes was "Enchanted"
MLA Tracey Redies and MP Gordie Hogg announce the best costume winners for the evening.
White Rock councillor Helen Fathers receives a fairy wish from the beautiful "Telulla"
April 13, 2019
2018 Surrey civic election investigation completed - Charges Considered

The investigation into concerns of possible wrong-doing in Surrey's mail ballot registration process for the 2018 civic election has been completed (see previous news release).

Following a thorough investigation by the Surrey RCMP's Major Crime Section, a report to Crown counsel has now been forwarded to the BC Prosecution Service for charge assessment.
This investigation was initiated in September 2018, after irregularities were noted in the mail ballot registration process for the 2018 civic election by Surrey's Chief Elections Officer. Sixty-seven applications were determined to be fraudulent in that they were not completed or signed by the voter listed on the application. Two of these applications requested ballots be sent to addresses that were not associated to the named applicant; the other 65 applications listed the applicant's correct address for delivery of the voting ballot. 
No ballots were sent out to any individual or residences based on the fraudulent applications. The process to apply for a mail ballot was amended by the Chief Elections Officer on October 1st to preserve the integrity of the election. 
As the investigation progressed, an additional complaint came forward alleging that an Elections employee at a polling station attempted to influence a voter. Officials overseeing the civic election quickly removed the employee from their appointed position in order to ensure there was a fair and transparent election process. 
Officials from Surrey's Elections Office were routinely updated during this investigation and they acted to ensure that the integrity of the 2018 election was maintained. The results of the investigation were shared with the Chief Elections Officer to ensure strategies are put in place to protect further elections.
"Allegations such as these are rare, but important to investigate to ensure the integrity of our democratic process," says Assistant Commissioner Dwayne McDonald. "We thank the public for their patience while we completed this investigation."
April 12, 2019
Semiahmoo First Nations Evictions
Semiahmoo First Nations leader HARLEY CHAPPELL
The Semiahmoo First Nations this week issued notices to all the non band members living on the Semiahmoo First Nations land reserve.
Chief HARLEY CHAPPELL has informed the renters they will be required to pay $50,000.00 to hook up to the new sewer and water system once the major project is completed. According to CHAPPELL the $10 million dollar federal grant specifically stated the money was to be used solely for the benefit of current band members.
CHAPPELL informed the non band renters, some who have been renting land on the reserve for decades, they would be required to pay the $50,000.00 levy prior to June 15 or vacate their premises. There are currently 36 non band residents that will be affected.
Semiahmoo Slide Closes Rail Line
AMTRAK service between Seattle and Vancouver will be suspended until the weekend. An early morning slide on Wednesday closed the tracks to all rail traffic. Freight trains were allowed to travel the route once the debris was removed from the track surface.
By law passenger service cannot run through an area for 48 hours following a slide.
GUS MELONAS of BNSF's office in Seattle stated he was surprised about the the slide as normally =slides on the corridor between White Rock & Crescent Beach normally happen after a heavy rainfall.
April 11, 2019
Gang War Rages On


Surrey: The Integrated Homicide Investigation Team (IHIT) is requesting public assistance to advance its investigation into the homicide of a Surrey man. 
On April 9, 2019 at approximately 11:47 p.m., the Surrey RCMP received reports of shots fired at a town home complex in the 13900-block of 72 Avenue. Emergency responders arrived on scene to find 30-year-old Amrendra Vijay Kumar with gunshot wounds. He was pronounced dead at scene. IHIT was called in to take conduct of the investigation. 
IHIT is working closely with its partners from the Surrey RCMP, the Integrated Forensic Identification Services (IFIS) and the B.C. Coroners Service to gather evidence. 
Immediately following the shooting, a vehicle left the scene at a high rate of speed. Approximately 40-minutes later at 12:27 a.m., the Surrey RCMP received a call of a car fire in the area of 164 Street and 92 Avenue. This vehicle is believed to be related to the earlier shooting and will be seized for further examination. 
Investigators are asking the public for dash cam video for the following areas and time frame:
-140 Street between 72 Avenue and 88 Avenue from 11:45 p.m. to 12:30 a.m.
-72 Avenue between King George Boulevard and 152 Street from 7:30 p.m. to 10:30 p.m. 
"We do not believe Mr. Kumar's shooting was a random act and our detectives are working hard to determine motive," says Corporal Frank Jang of IHIT. "We need those who knew Mr. Kumar to come forward and help us piece together the circumstances leading up to his death."
Anyone with information is asked to call the IHIT information line at 1-877-551- IHIT (4448), or by email at ihitinfo@rcmp-grc.gc.ca.
The TRANSLINK TRAVELLING ROADSHOW dropped into the White Rock Community Centre yesterday afternoon. A full complement of staff from TRANSLINK was on hand to answer questions by the members of the public that actually took the time to attend. The general feeling in the room was the proposed new system of starting and ending all 351 buses @ White Rock centre (North BLuff & Johnston) would be a major adjustment for any commuters west of White Rock centre all the way to Crescent Beach.
White Rock Centre – South Surrey – Bridgeport (351/352/New 350)
White Rock Centre - South Surrey - Bridgeport (351/352/350) Map PDF 
Reducing overcrowding.
Proposed Change
Split route 351 into two routes at White Rock Centre

New 351 will provide service between Bridgeport and White Rock Centre
New 350 will provide service between Crescent Beach and White Rock Centre, served by community shuttles

Introduce double decker buses on route 351
Redesign route 352 to continue along 16th Avenue to White Rock Centre
Why are we proposing the changes?
Routes 351, 352 and 354 experience overcrowding between South Surrey Park & Ride and Bridgeport
Double decker buses will be introduced on route 351 to reduce overcrowding 
Benefits
Reduces peak overcrowding between South Surrey Park & Ride and Bridgeport
Eliminates use of standard buses in Crescent Beach
Allows for more efficient use of resources to reduce overcrowding 
Tradeoffs
Requires a transfer for Crescent Beach customers travelling to Bridgeport 
Requires a transfer for North Bluff and Ocean Park customers travelling to Bridgeport outside of peak times
Eleven bus stops on route 352 along 144th St and 148th St will no longer be served and customers will have to walk to bus stops on 152nd St or 16th Ave
Additional Information
On average, 7 passengers per day travel from Crescent Beach to Bridgeport
On average, 8 passengers per day board at the 11 bus stops proposed to be discontinued on 144th and 148th St
Route 351 received the second highest number of requests in 2018 to increase frequency to reduce overcrowding
Route 350 Proposed Frequency:

Peak: 20 min
Off-peak: 30-60 min
(click here for more information and local dates to attend).

Large Item Pickup Program 
Request Large Item Pickup
Call: 604-590-7289 (Option 3)
 
Dispose of your large items through the Large Item Pick-Up Program. All single-family households that receive curbside collection may have up to 4 large items picked up by appointment at any time throughout the calendar year.
Schedule a Large Item Pick-up for Single Family Households
Call the City of Surrey Waste Collection Hotline at 604-590-7289 (Option 3) to arrange your pick-up date.
On the day of your appointment (or the evening before), place the large items at the curb. Please ensure all items are at your curb by 7:30 am.
April 10, 2019
Pier Update
White Rock council endorsed the staff recommendation to award a contract to repair our world famous pier which was heavily damaged in December.
Work is expected to begin within 2 weeks with a completion date of August/September 2019.
The remaining parts of the pier will be replaced over the next two years in the offseason.
" At this time we are expecting 3.1 million to be paid for by insurance.  
The actual amount of insurance proceeds will not be finalized until the adjusters review the scope of work done and ll the invoices are submitted.  The city is expecting to be reimbursed through insurance by putting the pier back to today's standards and possibly the rest of the pier, we don't have that answered yet? "
SANDRA KURYLO - Director of Financial Services City of White Rock
Too Obvious
For years South Surrey commuters have chuckled when they noticed the sign of the bed and breakfast just across the ditch in Washington State. 
ROBERT JOSEPH BRULE who has owned and operated the Smuggler's Inn for 20 years has now been charged with 21 counts under the immigration act. It is alleged he recently aided 7 people to enter Canada illegally.
BRULE is in custody in Surrey pending a bail hearing.
City of Vancouver and City of Surrey are in it to Win it!
The City of Vancouver and City of Surrey submitted their final Smart Cities Challenge proposal on March 5, 2019. If selected by Infrastructure Canada to bring this big idea into reality, the cities will share $50 million in prize money that would enable both cities to demonstrate a path to safer, healthier and more connected communities while reducing emissions, improving transportation efficiency, and enhancing livability in the face of rapid growth and traffic congestion
Vancouver and Surrey's #SmarterTogether program is a bold vision to create Canada's first two collision free multi-modal corridors.
The unique smart mobility corridors of two distinct cities— one urban and one suburban — ensured the proposal was replicable by design. This was important to ensure we can duplicate these successes in the future.
For information on the City of Vancouver's and City of Surrey's joint Smart City Challenge, or to see our finalist submission, visit www.smartertogether.ca
 April 05, 2019

Have you heard about the Japanese beetle? 
I received a rather interesting package in the mail today for my Green Team commercial gardening business marked URGENT.
Don Pitcairn

It turns out downtown Vancouver is infested with them and moving soil out of the city core without a permit will now get you fined $500 - $10,000. 
Movement restrictions on soil and plants with soil is year round. From June 15 - Oct 15 during flight period of adults, movement of all plant parts is restricted including grass clipping and leaves. 
A temporary transfer station will open June 15 at W 1st Ave at Wylie St. to process green waste.

The package from the BC Landscape & Nursery Association included:
1. Japanese Beetle Fact Sheet
2. CFIA Guidance for the movement of plants, plant parts and soil leaving regulated area in Vancouver.
3. Regulated Area of Restricted Movement Map.
4. 'Notice to Treat' for landowners and property managers.
5. Japanese Beetle Treatment areas, City of Vancouver.
6. Japanese Beetle ID card.

Websites with more info
bclna.com
http://vancouver.ca/home-property-development/japanese-beetle.aspx
https:/bclna.com/japanesebeetle/
April 02, 2019
Streets On Fire
Surrey RCMP investigating a shooting and serious collision in Guildford

The Surrey RCMP is investigating a shooting and what is believed to be a related collision which occurred in the Guildford area.

At approximately 9:00 pm on Monday, April 1, Surrey RCMP received a report of shots fired in the 15300 block of 102A Street. Witnesses reported seeing a blue sedan fleeing the area. A short time later, Surrey RCMP received numerous 911 calls reporting a serious multi-vehicle collision involving a blue sedan near 156 Street and 100 Avenue.

Surrey RCMP Frontline and Gang Enforcement officers, along with the Integrated Police Dog Service, quickly attended and secured both scenes.

Officers located one man with apparent gun shot injuries, and a second man with serious injures which are believed to be a result of the collision. Both of these males were transported to hospital in serious condition.

Three other males were located at or near the collision scene and taken into custody. All five of these individuals are currently detained by police for investigative purposes. Firearms were located and seized at the scene of the collision.

The investigation is still in its early stages, but initial indications are that this is a targeted incident related to the ongoing Lower Mainland gang conflict.

Although there was a risk to public safety as these events unfolded, there are no indications of a continued risk to the public as a result of this incident.

Anyone with further information who has not already spoken with police or may have dash-cam video, is asked to contact Surrey RCMP at 604-599-0502 or if they wish to remain anonymous, Crime Stoppers at 1-800-222-8477 or www.solvecrime.ca.
Punked!
Local part time historian, ukulele player of note and roving cameraman at Blue Frog studios, TOM SAUNDERS thought he would have a little fun with the community yesterday.
With it being APRIL FOOLS he created the image above and posted it up on FACEBOOK.
The funny and scary part is some people thought it was real.
Karen Montgomery 

Good grief this doesn't get closer to the pier repair does it
Howard Roo 

I like it, it works. Brings some character to the uptown area.
Hillary Rolin 

What a freak our mayor is and city council freaks
Portland officials attempt to block 5G network installation over health risks - what will White Rock & Surrey do?
Recently the Peace Arch News featured a story on a gentleman by the name of CARL KATZ who along with many others suffers from EMF electro magnetic frequency pollution emanating from cell towers.
The forthcoming installation of 5G systems take that conversation to a whole new level. Start your letter writing campaign NOW!
(click here for the full story)
March 27, 2019
UPDATE 2 p.m. March 27
HIT identifies victims in Surrey vehicle collision as mother and sons

Surrey: On March 26, 2019 at approximately 10:30 a.m., the Surrey RCMP received reports of a single vehicle collision on the 32 Avenue diversion under the Highway 99 overpass. Emergency responders arrived on scene and found three people inside the vehicle. The deaths were suspicious and IHIT was called in to take conduct of the investigation. 
A residence in the 14900-block of 35 Avenue, near the scene of the collision is believed to be related to the investigation and detectives will be on site collecting evidence. IHIT as well as Surrey RCMP serious crime investigators will be in the area of the residence for the next few days canvassing door-to-door for witnesses.
"IHIT has now identified the three deceased people – a mother and her two sons. Their names are not being released as it will not further the investigation at this time," says Corporal Frank Jang of IHIT. "Our deepest condolences go out to the family members and friends affected by this event."
IHIT will continue to work with the B.C. Coroners Service on this investigation. 
There are no further details to provide and there will be no media availability.
Anyone with information is asked to call the IHIT information line at 1-877-551- IHIT (4448), or by email at ihitinfo@rcmp-grc.gc.ca.
White Rock Cancer Survivor Celebrates Living
White Rock's SERENA BONNEVILLE
From March 9–16, eleven youths in cancer remission aged 19 to 29 had a unique winter expedition experience in the Chic-Chocs, thanks to support from the Air Canada Foundation. Organized by the On the Tip of the Toes Foundation, this journey on a mountain range in the central region of the Gaspé Peninsula in Quebec, brought together young people from Ontario, Quebec and British Columbia, selected by the medical staff of various oncology centres across Canada. Serena Bonneville, a 22-year-old marketing and communications consultant from White Rock, was part of this group. 
The Foundation, specialized in therapeutic adventure, organizes, since 1996, expeditions intended for young Canadians undergoing cancer treatment or in cancer remission. "These expeditions offer participants the opportunity to change the environment and interact with other young people with cancer who, like them, go through the same ordeal. These youths return home changed, ready for a fresh start, and strengthened by a source of motivation that will accompany them throughout their lives", says Jean-Charles Fortin, Director of the On the Tip of the Toes Foundation. 
Accompanied by On the Tip of the Toes Foundation facilitators, a medical team and local guides, participants had the chance to experience the beauty of this exceptional Quebec region. After spending a few days at their base camp to get familiar with the terrain and equipment, the participants took a narrow coniferous path to begin the Mont Vallières-de- St-Réal ascent. 
For Serena, the expedition was a life changing escape from an often confronting reality – an experience that will live in her indefinitely. "Knowing what it feels like to be dying has taught me what it means to be alive. And oddly enough, I'm so thankful." 
March 26, 2019
Update - Notice of Water Testing
The City of White Rock's Water Treatment Plant is ready to be fully operational. The Water Department will continue operational testing until Tuesday, April 2, 2019. 
During this operational test period, a potential increase in turbidity might occur in the water supply due to some of the Manganese deposited on the pipes from previous years of operation. 
We advise the public to flush their taps until the water becomes clear.
March 22, 2019
FIVE YEARS LATER
Lisa Batstone found guilty of second degree murder in daughter's death
A packed courtroom in New Westminster where Lisa Batsone has been found guilty of killing her daughter five years ago. The Surrey mom smothered her 8-year-old daughter Teagan in Surrey in December 2014.
Do date has been set for sentencing.
Slow News Day?
Well we are Front Page news again, for all the wrong reasons. 
(See YELL IT LIKE IT IS below)
(read THE PROVINCE story here)

Can you help identify this suspect in a sexual assault investigation? 
Surrey RCMP is releasing two composite sketches of a suspect in a sexual assault which occurred in the Newton area.
On March 13, 2019, at approximately 9:30pm, a woman was grabbed from behind and groped by an unknown man as she was walking northbound on 124th Street near 72nd Avenue. The woman was able to get away from the man, however, he followed her to her front door and attempted to assault her again. The female managed to get inside her residence without him doing so. The man was last seen heading southbound on 124th Street.
The male suspect is described as 5'10'' tall, with a skinny build and a short black beard. His ethnicity is unknown. He was wearing a black baseball hat and a long black jacket with a creamed coloured shirt underneath. The public is requested to look at the composite sketches and call police if they can help to identify this person.
The Surrey RCMP Special Victims Unit has taken conduct of this investigation and investigators are making an appeal for any witnesses to come forward with information. They are also requesting anyone who may have been driving in the area, or who may have dash cam video from the area at the time of the offence, to come forward.

"Incidents like this are not only upsetting for the victim, but also for the community," says Cpl. Elenore Sturko. "We are encouraging anyone with information that can help us in this investigation to come forward."

Surrey RCMP is providing tips to the community regarding personal safety precautions: 
· Don't take short cuts. Use main routes, avoid lanes, forested or secluded areas.
· Walk with friends.
· Tell someone where you are going and when you will be back.
· Phone home when leaving a friend's house and say when you will be home.
· Don't assist strangers.
· Trust your instincts and your feelings.
· Phone if you are going to be delayed, or if your plans change.

Anyone with information about this incident is asked to call Surrey RCMP at 604-599-0502, or contact Crime Stoppers if you wish to remain anonymous, at 1-800-222-8477 or www.solvecrime.ca

March 21, 2019
Doggone Good Day
White Rock by-law officers have stepped up their patrols along the waterfront promenade. A few residents have been confused regarding when the on leash trial period for dogs comes into effect on the city's waterfront walkway.
The by law officers yesterday stated they have seen some dogs on the promenade but the number is very small and when approached by the by law officers and have the by law explained, the visitors to the walkway with their dogs are very polite and simply leave the area immediately.
EDITOR'S NOTE
The trial period for dogs on the White Rock promenade commences on October 01, 2019 and will continue for 6 months until April 01, 2020
(No it's not an Aprils Fool joke)
March 19, 2019
Don't Sell Your Cell(phone)
Telecommunication companies are hoping to restore cell coverage on the White Rock waterfront in the near future. In December when the White Rock pier was damaged the cable for the cell tower at the end of the pier was destroyed.
Crews have been busy working installing new cell towers on the roof of the old post office at the corner of Martin Street & White Rock.
March 14, 2019
Wednesday evening White Rock council completed the regular Monday evening council meeting which was not complete due to a Public Hearing to deal with height and density along Johnston Road south of Thrift avenue.
First on last night's agenda pertaining to this matter was the rezoning of the entire 1300 block on Johnston Road. The new height which will be allowed for that district of the city will be 4-6 storeys.
The aspect of the new zoning left the developers of the LADY ALEXANDRA (see illustration below) unable to construct their proposed 12 storey development.
Council also moved one step closer to the issuance of a cannabis retail store.
Council endorsed my motion to designate White Rock's pier as THE LONGEST PIER in Canada.
Lady Alexandra 1310 Johnston Road
Voter Fraud Charges May Be Laid In Surrey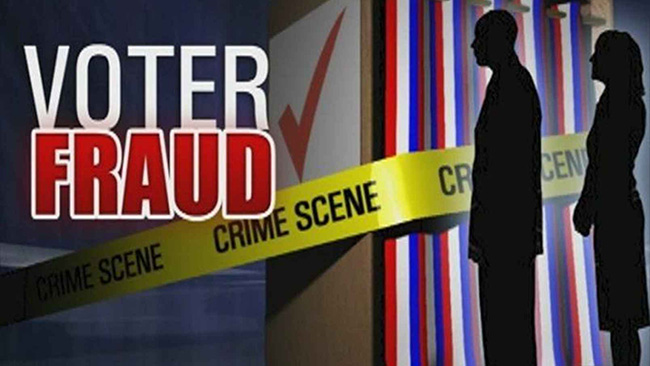 Surrey RCMP is in the final stages of their investigation into alleged election fraud during the civic election in September. The civic party WAKE UP SURREY group made the election fraud which triggered the RCMP investigation. Punjabi journalist SINGH SAHOTA who was also a member of WAKE UP SURREY alleged several voters contacted him claiming they had been pressured by their employer or relatives to cast their vote in a certain manner.
The RCMP will now present their findings to the crown to determine whether or not there is sufficient evidence to proceed with charges.
When You Gotta Go - You Gotta Go!
Have you ever found yourself need a restroom when you are shopping or visiting the uptown area of White Rock? If it is during the day the community centre and or Semiahmoo Mall offer relief.
But what about after hours or on the weekend when access is limited to these two public areas? 
Vancouver has now installed over two dozen self cleaning public restrooms through out the downtown core and in city parks.
Do you think White Rock should explore installing at least one facility uptown? 
Send a letter to the Mayor and council (click here)
(click here to see an interactive map created by the Downtown BIA of the 26 public washrooms in downtown Vancouver)
March 09, 2019
Semiahmoo First Nations Ground Breaking
Members of Surrey council (Doug Elford/Laurie Guerra) Semiahmoo Council (Harley Chappell/Joanne Charles/Genine Cook) and Gordon Hogg representing the federal government joined other federal officials for a ceremonial sod turning yesterday afternoon.
The occasion marks the beginning of construction for water and sewer lines to the band's land.
Councillors Fathers & Chesney were invited guests of the Semiahmoo band for the special occasion.
March 06, 2019
South Surrey/White Rock lost a couple gems that helped contribute and shape their community. 
l-r Cliff Annable / Leroy Geiger
Cliff Annable  was a larger than life figure. A veteran, a Councilor for the City of White Rock, a Rotary Club member, BIA member and was the owner of the Surrey Eagles for what I believe was their highlight era to date. He cared about his community and the people in it. He cares about his friends. He cared deeply for my family, always asking how my oldest daughter Gracie Booth was doing whenever he saw me. I will miss seeing him and listening to him constantly rib me about various things (if they don't bug ya they don't like ya). 
Rest well Cliff. You've earned it. 
Leroy Geiger. 
The Crescent Park elementary teacher that shaped how so many of us understand our English language. He would ride his bike to work almost every day. Made sure his students acted appropriately and had fun. He was responsible for the grade 7 band at that time hosting the practices in his classroom. He also is a reason I have an appreciation for classical music. I'll never forget the field trip the the VSO in grade 7. Probably why I continued to play the trombone through high school. 
SCOTT BOOTH White rock Fire & Rescue
March 05, 2019

DON'T BE A DOPE!! 
There is a new batch of cocaine & heroin laced with fentanyl on the streets of Surrey and White Rock. This past Sunday alone 12 people were rushed to hospital after overdosing.
Our new office! 
Due to the damage to the White Rock pier the popular White Rock Sea Tours was forced to find a new home.
We are one week away from opening our new office at the Crescent Beach Marina 12555 Crescent Road South Surrey! More info to follow... Our season is beginning and we are starting to do more trips whale watching Water Taxi boat rides scattering ashes ... Visit our website at www.whiterockseatours.com
March 04, 2019\
Youth Ambassadors Step Up!
(left to right)Simrit K. & Emma Rose H.
These are two of White Rock Youth Ambassadors that have been " called into action " when our beloved pier was damaged in December. They began raising money to help restore it. They began a pier display of donated artwork at Landmark pop up gallery 15140 N Bluff ( right down from Natures fare)
To date they have raised almost $4000 with Telus matching up to $10,000. They need our help . 
They have some beautiful pieces of art to sell and will take any donation large or small. This is an incredible example of what we want in our children
Congratulations to Semiahmoo Totems
Gordie Hogg photo
 For all of accolades and all of the recognition they receive, the vast majority of Surrey's Semiahmoo Totems are still over two full years away from donning cap and gown at their high school commencement ceremonies.
And so when the province's No. 1-ranked and undefeated senior girls Triple A basketball team walked out in front of a capacity crowd of some 1,900 fans Saturday at the Langley Event Centre to try to win its first B.C. high school senior varsity title since 1953, they were finally staring out into lights they thought might be a little too bright.
"I think it was mostly nerves," admitted the Totems' star point guard Deja Lee whose team found itself lodged in a 26-9 hole just over six minutes from halftime against the No. 2-ranked, veteran-laden Walnut Grove Gators of Langley.
"None of us had ever played in front of a crowd like that, and I think some of us were a little shocked by it," continued Lee. "After a while, though, we realized that we could do this. We got our heads together. We took a deep breath."
And when they exhaled, the Totems had managed a complete about-face en route to a 72-61 victory.
It was now official.
If you had ever wondered whether a team with a seven-player rotation which included six Grade 10s was capable of winning a top-tiered B.C. senior girls title, you had your answer.
Turn Back The Hands of Time
In recognition of the recent Semiamoo girls' basketball team ruling the province, here's a throwback to the '52/'53 Provincial Basketball Champions, – the 1953 Semiahmoo girls' basketball team. Back row, L-R: Les Martin, Patsy McKay, Heather Walker, Margo McCarty, Edna Kreeger, Murray Sanford. Front row, L-R: Donna Manten, Merle Ogden, Charlotte Cheverie, Anne Fennell, Wilma Bowers, Chris Uppguard. From "Years of Promise – White Rock 1858-1958" by Lorraine Ellenwood.
Courtesy TOM SAUNDERS
March 03, 2019
Have your say to make communities more walkable, bike friendly
British Columbians are encouraged to share their ideas to make walking, cycling and other kinds of active transportation safer, easier and more attractive.
"We know that people are looking for ways to get around without having to use their cars," said Claire Trevena, Minister of Transportation and Infrastructure. "We're keen to hear what people think about building better, safer and smarter active transportation networks that work for people of all ages and abilities."
Active transportation — whether it is on foot, bike, skateboard or wheelchair — gives people more options to get to their destinations safely and efficiently. By improving access to active transportation, people can be helped to get out of their cars, helping to relieve congestion, improve air quality and reduce pollution.
The Active Transportation Strategy is part of the provincial government's CleanBC plan, launched last year to put B.C. on the path to reduce pollution, power the future with clean energy and create new opportunities for people in a sustainable, low-carbon economy.
March 02, 2019
Semiahmoo Town Centre is growing and changing. 
Help us shape the place you live, work and play. Take our survey at http://ow.ly/MuT250mhcNW
March 01, 2019
Money In / Money Out
White Rock council met with senior staff last evening to prepare the 2019 budget for the city of White Rock.
The public will be able to comment on the budget before it is finally improved. the PUBLIC MEETING will take place at White Rock city hall Wednesday March 13 @ 6 pm
February 25, 2019
Task Force on Truck Parking




The Task Force on Trucking Parking was formed last December with a one-year mandate to develop creative options and implement equitable and sustainable solutions for authorized commercial truck parking within Surrey. With Councilor Mandeep Nagra as Chair, work to understand and address the issues is underway. 

"If there is an industry many of us generally take for granted, it is trucking," said Councillor Mandeep Nagra. "Yet, every citizen and business rely on trucks to bring us inputs for our businesses or our final products. The movement of goods, and our hard-working truckers, are vital to driving our economy forward." 

Truck parking has been a long-standing dilemma in Surrey, as in other Metro Vancouver and Fraser Valley communities.

"Where semi-trailer trucks and other heavy-goods vehicles park involves multiple issues including land use, environmental and public concerns, and potential bylaw infractions," said Councillor Nagra. "Shaping possible solutions is work that requires the efforts of many to address."

To generate practical and effective options by fall 2019, getting the input of a wide range of local truckers and stakeholders from the start is key. Understanding their concerns, priorities and ideas for possible solutions is the focus of the first phase of work by the Task Force.

City staff are hosting an Open House on Saturday, March 9, 2019 from 1:00pm to 4:00pm at Surrey City Hall, Atrium.

Learn more at www.surrey.ca/truckparking.
1- South Surrey Community Profile- The profiles are based on census data collected every five years and were created by the City of Surrey Community Planning and the Marketing and Communication's team. It's a great way to learn more about your area of Surrey!
2- South Surrey Crime Map for January - This map shows reported incidents for Auto Crime, Robbery and Break and Enter for South Surrey.
3- There were 14 reported Break and Enters in South Surrey between 2019-02-12 to 2019-02-25 
7 residential (Elgin, Grandview Heights, Sunnyside, Ocean Park and Crescent Beach)
3 shed/garage (Hazelmere, Sunnyside, and Grandview Heights)
4 commercial (Elgin and Sunnyside)
Out of the 14 reported, 6 of them were targeted because of a left open or insecure door. PLEASE also take the time to lock up and remove your garage door remote from vehicles that are parked in your driveways or on the street.
4- Stolen Auto List- There is 1 vehicle on this list from South Surrey. It was stolen from the 2800 Block of 156th. There were also 5 stolen vehicles dumped in South Surrey this week.
February 27, 2019
Campbell Valley Regional Park Expands
Campbell Valley Regional Park in the Township of Langley has expanded by 3.95 hectares (9.8 acres), following Metro Vancouver's purchase of an ecologically-diverse parcel in the park's northwest corner.
The land parcel features old field habitat, maturing Douglas fir forest and wetlands. The purchase increases the size of the park to 547 hectares (1,352 acres), and provides for greater ecological and trail continuity within the park.
Campbell Valley Regional Park contains the Little Campbell River floodplain, forested areas, meadows and wooded slopes. The park is loved for its scenic nature, equestrian trails, group picnic areas, camping facilities and pioneer heritage. It is also the site of Country Celebration, an annual fair that highlights the rural character and wildlife of the area. The park attracts over 600,000 visits annually.
February 22, 20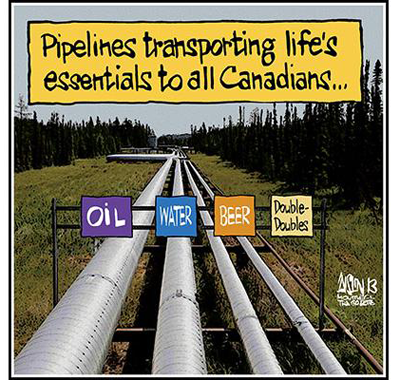 NEB green lights Trans Mountain project
The National Energy Board has given its approval to the controversial pipeline expansion project. The board was required to better consult with Indigenous communities and do more analysis on how the project would impact endangered southern resident killer whales. The future of the pipeline is now back in the hands of the federal government.

Peace Arch Hospice Society
Wednesday evening th South Surrey White Rock Chamber of Commerce  presented us with the Non-Profit Organization of the Year Award. We are so honoured to be recognized among all the other amazing recipients and nominees from our community.
This achievement would not have been possible without the help of our incredible supporters and team of compassionate volunteers. We cannot thank everyone enough for their support!
...also
White Rock Beach Beer Company - Business of the Year (Small 1-10 employees) (pictured above)
Ocean Park Pizza & Village Pub - Business of the Year (Medium 11-40 employees)
Joseph Richard Group - Business of the Year (Large 41+ employees)
Looby Doo - New Business of the Year
The Drama Class - Supporter of the Arts Business of the Year
Hazelmere Golf & Tennis Club - Community Builder Business of the Year
Peace Arch Hospice Society - Non-Profit Organization of the Year
Mostafa Sabeti (Golden Glory Martial Arts) - Business Person of the Year (Self-Owned)
Ryan Moreno (JRG) - Business Person of the Year (Corporate)
An environmentally friendly hydrogen powered passenger train connecting the Pattullo Bridge in Surrey to Chilliwack
Instead of dreaming about high speed rail from Seattle to Surrey and or moving the BNSF tracks off the Semiahmoo waterfront, let's consider a transportation option that is sitting right in front of us.
Hydrogen Powered Passenger Train
The South Fraser Community Rail Task Force is a group dedicated to providing information to the public and political leaders in each community along the inter-urban rail route from Surrey to Chilliwack. We propose a state of the art, emission-free passenger train using hydrogen fuel cell technology to produce electrical power to connect these communities. 
Existing Track with Passenger Use Rights
The 99km passenger rail service will use existing track already servicing the communities from Surrey to Chilliwack. This existing rail line is available for passenger use at no cost due to a right-of-way owned by the people of BC
(click here to read the extensive full report) 
February 21, 2019
You've Got Mail!
Most residences in White Rock & South Surrey received this postcard in the mail this week.
Not what anyone wants to see as homeowners rush to try to catch a diminishing high point on a sinking real estate market.
He's Back!
Brooke Colby
Tireless promoter BROOKE COLBY appears not ready to take no for an answer. COLBY you may remember back in December when our pier was destroyed in a winter storm, came up with the idea of having an Evil Knievel motorcyclist jump the gap in the pier.
The city of White Rock to say the least was not impressed, mainly in that they heard about COLBY'S idea only after it hit the media. Since then COLBY has met with White Rock mayor DARRYL WALKER and has appeared before council to explain is his vision.
IN case you missed it, last month the CBC television show THIS HOUR HAS 22 MINUTES had a little fun with the idea.
(watch the video - click here)
COLBY plans on taking another run at White Rock council in the coming weeks.
February 20, 2019
Smarten Up Dog Owners
photo courtesy Garry Wolgemouth
White Rock council recently unanimously approved a "trial period" of 6 months to allow dogs on leash on the promenade. The trial period BEGINS October 01, 2019.
It has been reported on social media all weekend by the anti dog brigade that the promenade is now very busy with people walking their dogs. Keep it up folks and that trial period could disappear as quickly as it was invoked. If you see ANYONE walking their dogs on the promenade please inform them of the official start date and reinforce they are in danger of losing the trial period by ignoring the current by law of NO DOGS on the promenade!!!!
February 15, 2019
Lady Alexandra Runs Aground
Yesterday afternoon White Rock council convened to ensure the building permit application for 1310 Johnston Road would be withheld for an additional 60 days.
RECOMMENDATIONS 
THAT Council: 
1. Receive for information the corporate report dated February 14, 2019, from the Director of Planning and Development, titled "60-Day Extension of Period for Withholding a Building Permit for 1310 Johnston Road;" 
NOW THEREFORE BE IT RESOLVED AS FOLLOWS: 
Pursuant to section 463(3) of the LGA, Council hereby directs that a building permit in respect of the BP Application be withheld for a further period of sixty 60 days from the expiry of the 30-Day Period, i.e. for a further period of 60 days beginning on February 20, 2019. 

The OCP Amendment and the Zoning Amendment shall be referred to the City's public consultation process and public hearing." 
The City Connects E-Newsletter is here and filled with lots of cool highlights including information about how the City prepares for snowfalls, invitation to Our Pier: A Retrospective exhibit, Family Day message from Mayor and Council, and so much more!
February 13, 2019
Ouch
One would have to think the developers of ALTUS won't be back before council for at least four years. This is a r3ecent ad the company ran in the Peace Arch News.
Charges laid in Scott Road SkyTrain Station shooting
Surrey RCMP advises that charges have now been laid in the shooting of a Metro Vancouver Transit Police officer at the Scott Road SkyTrain Station on January 30th. (see previous release)
Daon Gordon Glasgow, 35 years from Vancouver, has been charged with;
- Attempt murder using a restricted or prohibited firearm
- Discharging a restricted or prohibited firearm with the intent to endanger life
- Intentionally discharging a firearm while being reckless to the life and safety of other persons
- Unlawful possession of a loaded restricted or prohibited firearm
February 07, 2019
Could Surrey Be Metro Vancouver's High Speed Rail Terminus Line To Seattle?
Surrey could be the northern terminus of the proposed ultra-high-speed rail line connecting Metro Vancouver with Seattle, Portland, and other communities in between.
"We envision a high-speed rail from Seattle to the Lower Mainland with a terminus in Surrey," said BC Premier John Horgan during a joint press conference with Washington State governor Jay Inslee in Seattle on Thursday
He emphasized that Surrey is the "fastest growing community in the Lower Mainland" and a terminus station located at Surrey "would connect to our SkyTrain and other public infrastructure to get to the airport, downtown Vancouver, and Fraser Valley."
...sure. But who is going to front the projected $24-$42 Billion?
Planning work for the unfunded ultra-high-speed rail line is still in the very preliminary stages, but an early feasibility study completed in 2017 outlined one option of placing Metro Vancouver's station — the line's northern terminus — next to SkyTrain's King George Station.
In the report, this option was also deemed to be  the "low cost" option of the five options "to reduce costs for right‐of‐way acquisition and complex engineering approaches required for dense, urbanized areas."
The other options entailed terminus stations located at Pacific Central Station on the outskirts of downtown Vancouver or Vancouver International Airport. Pacific Central Station is currently the terminus station for VIA Rail, Amtrak, and various long-haul bus services.
Significant construction costs would likely be incurred for either of these terminus options, considering the significant tunnelling or elevated guideways — including a crossing over the Fraser River — required to reach the airport and especially Vancouver's city centre.
Early construction cost estimates peg the project's various route options at between USD$24 billion and USD$42 billion, with the majority of that cost allocated to the south of the border.
Artistic rendering of King George Hub at The Stations redevelopment, located next to SkyTrain's King George Station. (PCI Group)
The route options vary in length between 435 km and 475 km, using maglev technology with trains running at speeds of 400 km/h — potentially connecting Vancouver with Seattle in just one hour. Trains with a 500 passenger capacity would run 12 daily roundtrips.
The study stated that about 50% of the ridership will come from the Portland-Seattle portion of the route while Metro Vancouver-Seattle will make up 25% of the total, with the remaining station pairs making up for the final 25% of ridership.
Over the decade-long construction period and the first 21-year operating period, it is estimated the rail line could generate anywhere from 157,200 to 201,200 average jobs per year, USD$242 billion to USD$316 billion in labour income, USD$621 billion to USD$827 billion in business output, and USD$308 billion to USD$399 billion in value added.
Placing the northern terminus station next to the Expo Line's King George Station would particularly be highly beneficial to downtown Surrey. It would provide the emerging city centre with a significant catalyst for transformative economic development — especially when coupled with the growing regional SkyTrain network that provides the region with ease of access to the high-speed rail station.
"The Surrey Board of Trade would welcome a terminus station in Surrey for the proposed Vancouver-Seattle high-speed rail," Anita Huberman, CEO of the Surrey Board of Trade, told Daily Hive.
January 09, 2019
Best White Rock Storm Pictures
Former RCMP officer and media relations officer TIM SHIELDS who makes his home on the Semiahmoo Peninsula has been known for years for his beautiful landscape photos including many local photos.
As luck would have it SHIELDS was walking with his family on our white Rock pier when the storm began to tear the structure to pieces. See his amazing photos.
(view the entire collection of photos here)
Eagle Lands In New York
Devon Toews, who played for the Surrey Eagles during the 2011-12 and 2012-13 seasons, appeared in his first NHL game for the New York Islanders on Sunday night. His first NHL game comes in his third professional season after also spending three seasons with Quinnipiac University.
In the New York Islanders game Friday against the visiting Chicago Blackhawks, the overtime winner was credited on the scoresheet to Toews.
Just not the one you're thinking of.
It was Devon Toews, former Surrey Eagles standout blueliner and 2013 BCHL All-Star, who notched the winner and his first NHL goal for the Islanders against the Blackhawks and his more well-known namesake, the Hawks' captain Jonathan Toews.
After his initial shot was stopped by Chicago goalie Collin Delia, Toews put the rebound back on goal and it found its way through for the decisive tally at 1:48 of the extra session. It was just his fifth game in the NHL.
Toews becomes the 18th former Surrey Eagles player to appear in an NHL game. The full list includes:
1. Robb Tallas
2. John Craighead
3. Mike Bishai
4. John Grahame
5. Scott Gomez
6. Colin Hemingway
7. Shaone Morrisonn
8. Nathan Oystrick
9. Greg Zanon
10. Tyler Eckford
11. Mike Moore
12. Ben Maxwell
13. Andrew Hammond
14. Colton Gillies
15. John Negrin
16. Brandon Tanev
17. Danton Heinen
18. Devon Toews
NOTE: OUR SURREY EAGLES OF THE BCHL HOST COWICHAN THIS SUNDAY 4 P.M. @ SOUTH SURREY REC CENTRE
January 06, 2019 06, 2018
All Clear
The company that operates a train corridor that was blocked by a mudslide between White Rock and Crescent Beach  says it has cleared the path of debris.
BNSF Railway spokesman Gus Melonas says crews used cranes to remove debris and were able to clear the way for freight train service to resume.
He says Amtrak's passenger service between Vancouver and Seattle remains suspended.
The American passenger rail company suspended service on its Cascade line at noon on Friday, and says service is scheduled to resume on Sunday.
Melonas says BNSF is continuing its inspection of the area to ensure safe movement of the trains.
Amtrak is providing alternative bus transportation to affected passengers.
January 05, 2019
White Rock Mayor DARRYL WALKER - Pier Update
January 04, 2019
Storm 2018 Clean Up Work: Beaches and Promenade
Thursday, January 3, 2019 marks two weeks since the devastating windstorm swept through the City that resulted in extensive damage to the Pier, waterfront and boats along the marina.  BC Hydro reported it to be the most damaging in the Crown utility's history.
We understand the significant value that the Promenade, waterfront and Pier bring to our community.
We thank our residents, businesses, and visitors for their understanding and patience while the City and BNSF Railway staff continue to perform major clean up work along East and West Beach including the Promenade. 
As this work is being carried out, it is very important that the public continue to respect the signage and keep a distance away from the waterfront, Promenade and Pier so that City staff, contractors and BNSF Railway crews can perform their work safely, efficiently, and expeditiously.
Assessment of the extensive damage to the Pier is being undertaken.
Memorial Park: Concrete Pour and Public Art Installation
The Memorial Park project is in the final stages of construction. The installation of the public artwork "Coastal Cradle" will take place during the first week of January during the stages of the final concrete pour.
CBC South of the Fraser Comes To Town
Jesse Johnston CBC reporter
CBC The Early Edition JESSE JOHNSTON who hosts a weekly radio show called South of the Fraser which airs usually on Wednesday morning @ 7:40 a.m. visited White Rock yesterday.
JOHNSTON was here to see how White Rock was fairing following the storm which hit the waterfront 2 weeks ago. The only person JOHNSTON spoke with was RIC WALLACE who locals recognize as the photographer that sells his prints in front of the museum daily. WALLACE rebuffs anyone that says he is making money off of others sorrow. His answer to that is simply this was history and many people want a photo to remember storm day December 20, 2018
January 3, 2019
Surrey RCMP investigate shots fired in Guildford area of Surrey
Surrey RCMP is currently on scene in the Guildford area of Surrey for a report of shots being fired.
At approximately 6:40 P.M. on January 2nd, 2019, Surrey RCMP responded to a report of shots fired in the 14000 block of 115A Ave., Surrey, B.C. Evidence was located confirming that shots had been fired.
Initial reports indicated that a Dark Coloured S.U.V. was observed driving away from the area with its headlights off. A similar vehicle was located, and 3 persons have been detained.
Officers are conducting neighbourhood canvassing and speaking with witnesses to obtain further information. The investigation is still in its early stages, but initial indications are that this is a targeted incident.
Surrey Royal Canadian Mounted Police are asking that anyone who may have witnessed this indent, observed a dark coloured S.U.V. fleeing from the area, or in the area are asked to call the Surrey Royal Canadian Mounted Police at 604-599-0502 or to call Crime Stoppers in reference to Surrey File # 2019-000878.
UPDATE January 04, 2019
Christopher BOUCHER, 30 years-old, has been charged with one count of Unlawfully discharging a prohibited or restricted firearm, one count of Possession of a prohibited or restricted firearm, one count of Possession of a prohibited or restricted firearm without being the holder of an authorization or license and one count of Occupying a vehicle knowing there was a prohibited or restricted firearm in the vehicle.
Jamie TIMBS, 42 years-old, has been charged with one count of Possession of a prohibited or restricted firearm, one count of Possession of a prohibited or restricted firearm without being the holder of an authorization or license and one count of Occupying a vehicle knowing there was a prohibited or restricted firearm in the vehicle.
"Thanks to the detailed information provided by witnesses and quick response by our Frontline officers, we were able to apprehend the suspects quickly," says Superintendent Elija Rain, Investigative Services Officer. "Members of our General Investigation Unit believe that this was a targeted incident related to a personal dispute. We do not believe it was related to the Lower Mainland gang conflict."

Anyone with more information is asked to contact the Surrey RCMP at 604-599-0502. If you wish to make an anonymous report please contact Crime Stoppers at 1-800-222-TIPS or www.solvecrime.ca.

This marks Surrey's first shots fired investigation in 2019. The City experienced 38 shots fired incidents in 2018, a 36% decrease from 2017 and a 57% reduction since 2015.
January 02, 2018
Polar Bear Swim 2019
...you don't have to be crazy and for that matter you don't have to have a swimsuit.
The SUN Surrey United Naturist lined up for their clothing optional annual plunge into Boundary Bay @ Crescent Rock in Crescent Beach.
Down the beach an hour later in Crescent Beach a small but vocal crowd took the annual polar bear plunge @ 1 p.m.
Across the bay from Crescent Beach the Delta Polar Bear Plunge in its 39th year saw much larger crowds than normal. Due in large part to the White Rock polar bear swim being canceled due to the storm damage to the pier and the foreshore in White Rock. See you next year.
December 31, 2018
No It's Not April 1
Brooke Colby Productions Bringing Team Knievel To Jump Gigantic Gap in White Rock Pier. 
Local Promoter of the "Team Knievel's Most Unforgettable Motorcycle Feat" looking for go-ahead from city officials to help raise money to rebuild pier.

Sensitive to loss of "our community hub" impacting all residents of White Rock, local Promoter Brooke Colby is planning to launch a fundraising event in a most unusual way- he is planning to have one of Team Knievel's top motorcycle riders jump the gap left in the pier. Beginning January 9th, Brooke Colby Productions will be working with local and federal officials to obtain clearances to bring this event to White Rock. "White Rock needs a world-class event such as this that will bring back hope to this battered community," says Colby.
Colby is not worried that pier cannot be made safe for this event. "Along with Knievel's technical team and provisions mandated by the insurance company's underwriting team, this jump will be safe and secure!"
"Team Knievel remains a hero to so many that remember this family's fearless exploits, incredible outfits, and inspiring stunts. We are delighted to be working closely with America River Media Group to try and make this possible. Fans young and old will no doubt be amazed at what Team Knievel is attempting." stated Brooke Colby, CEO of Brooke Colby Productions.
TO LEARN MORE.
Twitter: @whiterockpierj1
Instagram: whiterockpierjump
Brooke Colby call or text: 604.617.8438
December 29, 2018
Missing person to locate – Emily PRICE
Surrey RCMP is requesting the public's assistance in locating a missing female.

Emily PRICE was last seen at approximately 6:30 PM on December 28, 2018 in the 10100 block of 156th Street in Surrey. She has not been seen or heard from since.
Emily PRICE is described as a 20 year old Caucasian female, 5'4", 88 lbs, with reddish brown hair and blue eyes. (Please see attached photo). She was last seen wearing a black sweater with red, ripped blue jeans and black heels. 

Police and family are concerned for her health and well-being as it is out of character for this person to be out of touch this long.
Anyone with information about the whereabouts of this person is asked to contact the Surrey RCMP at 604-599-0502, or Crime Stoppers, if they wish to remain anonymous, at 1-800-222-8477 or www.solvecrime.ca, quoting file number 2018-2018-192583.
December 27, 2018
SIC
You get the message though don't you?
December 24, 201r
RCMP Officer On The Pier When It Began To Break Up
RCMP media liaison officer TIM SHIELDS)
On December 20th, 2018, a winter storm in the City of White Rock, British Columbia, Canada made for some dramatic photos and resulted in the helicopter rescue of one man.

The event started out as a photo walk with my adult daughter.  Waves were crashing against the shoreline as we walked along the promenade which is a pathway usually busy with walkers.  The wind was blowing in strong gusts and picking up water with it.
(click here to read the full story and see the amazing close up photos)
December 21, 2018
WE WILL REBUILD!!
l-r White Rock fire chief PHIL LEMIRE and Mayor DARRYL WALKER
Yesterday morning White Rock mayor DARRYL WALKER and fire chief PHIL LEMIRE met with the press and imparted as much information as they had. Presently the pier is still under inspection from engineers to ascertain how much of the pier can be saved before rebuilding begins. Mayor WALKER said the city has already been in touch with the Province and the Federal government to inform them of the tragedy.
Mayor WALKER emphatically stated "We will rebuild." The cost and the time frame are unknown at this point in time
Gabrielle Trouton photo
In the harsh daylight of yesterday pictures began to surface of the damage to the iconic pier.
Darren Grieve photo
This aerial photo from the WX1130 traffic plane puts the section lost in perspective.
Gabrielle Trouton photo
Owners of boats that were washed ashore check out and remove valuables.
The city's east beach also suffered major damage. Cleanup will continue throughout the weekend.
Corry Kriticos photo
An entire section of the pier washed ashore all the way down at East Beach.
d.Pitcairn photo
Lost in all the news of the storm damage to White Rock was the fact the BNSF rail line on the Crescent Beach side of Camp Kwomais suffered heavy damage as the storm pounded the rail line bed. There have been no trains for the past two days since the storm. BNSF and AMTRAK are working hard to restore rail service by this afternoon (Saturday).
Here is the video everyone is talking about. The boats smashing into the pier and the aerial rescue of the one person trapped at the end of the pier when the storm broke the pier to pieces.
Today Saturday 22) is the first day of winter - but it's also the first day of many in an effort to clean up the Pier and Promenade in White Rock. Our hearts go out to the boat owners, City crews and council, and everyone saddened by damage to such an memorable White Rock icon. 
The first Pier was built in 1914 - but the Pier damaged yesterday was re-built in 1977 *all thanks to* a community campaign. The pier was in serious disrepair in the early 1970s, and the Government of Canada intended to tear it down. Local residents appealed to the government and ran a community campaign to raise awareness and funds to restore this important landmark. The pier was officially re-opened on November 13, 1977.
Over the next week, we'll post a couple of historic images to remember the first time White Rock pulled together to save the pier. Who says we can't do it again.
December 20. 2018
Storm Causes Damage Like Never Before in White Rock
At approximately 1:30 Thursday afternoon heavy winds and an unusually high tide caused extensive damage to White Rock's pier and the Semiahmoo Sailing clubs boats.
As the winds continue to pound the pier more and more of the pier is breaking away (Harley Chappell photo)
The high winds somehow broke loose the dock on the west side of the pier where the local sailing club keep their boats. The boats and dock then turned into a giant ramming device as it pounded against the side of the pier it eventually smashed and sunk a number of sailboats before finally breaking through to the other side. 
Sailboats bash against the pier eventually tearing a portion right out
There have been no reports of injuries. A few walkers made a valiant jump when the pier first started to break up. Unconfirmed reports had one person stranded at the end of the pier and rescue crews were making plans for their removal.
UPDATE - Just after 3:30 the search and rescue helicopter arrived to remove the stranded citizen on the south end of the pier. The citizen (believed to be a male) was lifted off of the south end of the pier and deposited on the shore side of the washed out section of the pier
R.McGuire photo
Foster & Buena Vista one of many trees to come down
Meanwhile the hillside suffered major damage with a number of trees coming down. Emergency crews from the police and fire departments were stationed across the hillside turning motorists away.
B.C. votes 'no' to proportional representation
Results of the electoral reform referendum are in: over 61 per cent of British Columbians have chosen to keep our current first-past-the-post system. Just over 1,400,000 ballots were cast.
Surrey Couple See Convictions of Terrorism Stayed
Nuttall/Korody leave court Wednesday
B.C. couple found guilty of plotting to bomb legislature to walk free
A couple found guilty of plotting to set off pressure cooker bombs outside the provincial legislature have had their convictions stayed. The BC Court of Appeal has agreed 
with a lower court judge who said the RCMP officers manipulated John Nuttall and Amanda Korody into going ahead with the attack planned for Canada Day 2013.
No Prospect For Eagles
The top junior hockey players as chosen buy a select committee have been announced. Langley, Prince George, Chilliwack, Victoria, Vernon and Penticton have all had players from their roster chosen. Our Surrey Eagles of the BCHL are slip sliding down to the basement of the standings and as a result no Eagles were chosen to compete in January.
The Canadian Junior Hockey League, in partnership with the National Hockey League and Hockey Canada, as well as in conjunction with NHL Central Scouting, announced Tuesday the playing rosters for the upcoming CJHL Prospects Game, which will be held on Tuesday, January 22, 2019 at 7:30 p.m. MT at Pason Centennial Arena in Okotoks, Alta.
Each of the players chosen to participate in the CJHL Prospects Game were selected through the efforts of NHL Central Scouting and are currently among the top 40 CJHL prospects heading into the 2019 NHL Draft in Vancouver.
(click here for the full story)

December 19, 2018
December 18, 2018
Surrey city council passes controversial operating budget
The new budget delays projects in the city such as a new ice rink in Cloverdale. Some angry residents stormed out of the chamber after the 5-4 vote.
Councillors Steven Pettigrew, Brenda Locke, Jack Hundial and Linda Annis voted against the controversial new budget.
As Close As We Will Come To A Ten Lane Bridge
The original George Massey Tunnel Replacement Project pushed the 10-lane bridge option without fully considering feasible alternatives or local opinions on the best path forward.
Those are the key findings of a technical review of the replacement project, which has been released by Claire Trevena, Minister of Transportation and Infrastructure.
"The 10-lane Massey bridge project was pushed ahead without the input of communities," said Trevena. "The technical review of the project has confirmed this was the wrong project for the region. We need a better solution for this crossing to get people out of traffic and home with their families."
The Province's next steps reflect the extensive independent technical review undertaken by Stan Cowdell that found:
(click here to read the full report and options being considered)
Christmas Closure Hours - WR City Hall
City Hall (15322 Buena Vista Avenue) will be closed for Christmas December 24th to the 28th and will re-open December 31st, 2018 and closed for New Year's Day on January 1st, 2019.
For more information for the Engineering & Municipal Operations and Recreation facilities operation hours, click here: https://www.whiterockcity.ca/CivicAlerts.aspx?AID=949
December 17, 2018
Think Of It As OUR B-Line
TRANSLINK will be receiving their order for 42 double decker buses in late Spring 2019. Some of the buses will be operational on the White Rock - Vancouver / 351 route by September 2019 at the latest. Now that's good news.
Big changes coming to Semiahmoo Mall. Construction is in full swing to renovate the old Field's store location. there will three new tenants. CRUNCH gym, WINNERS and a daycare/learning centre for per-schoolers.
December 15, 2018
Happy New Year
Ring in 2019 with live music, food trucks and plenty of fireworks!
For the fourth consecutive year, the Vancouver New Year's Celebration Society is proud to stage Concord's New Year's Eve Vancouver, an all-ages, family-friendly community celebration that transforms our beautiful downtown waterfront into an electric village.
This year's event is located at Jack Poole Plaza and the Vancouver Convention Centre, and will feature a variety of talent and performers, food trucks, enhanced indoor celebration zones, and early fireworks for families at 9:00 p.m. followed by a spectacular midnight countdown fireworks finale to ring in the new year.
The free outdoor street party will run from 7:00 p.m. to 12:10 a.m., and Vancouver's largest indoor NYE party held inside the Convention Centre will offer a front row view of the fireworks and additional entertainment.
Show Us The Money
At a meeting of the Mayors Council yesterday at Translink headquarters in New Westminster, Surrey mayor DOUG MCCALLUM was told by his lower mainland counterparts they would consider a move to Skytrain from Light Rail.
With the caveat that Surrey makes up the $57 million dollars already spent on research and land acquisition. MCCALLUM agreed to make up the loss with either cash or a land swap.
Mayors also discussed the fact that they had voted last month to work within the existing money set aside for light rail, which is $1.65 billion and staff's belief that the entire project, from Surrey to Langley, cannot be built for that amount as the current cost estimate is $2.9 billion.
Instead it will make it to Fleetwood or Clayton Heights and a second phase will have to be done using part of the $1.9 billion in anticipated funding from the third phase of the regional transit plan set aside for South of Fraser rapid transit.
Lifting Christmas Spirits
3 Dogs Brewing has officially opened in their new location located at the corner of Russell Avenue and Johnston Road in uptown White Rock. Victims of demo viction in their old location in Royal Plaza the new location will be home for a couple of years until they relocate one more time when the new Miramar development opens
December 12, 2018
Welcome To Crescent Beach...we'll be with you in a couple hours
For the third time a BNSF freight train b locked access to Crescent Beach. Monday evening for 2 hours access to Crescent Beach was blocked when it was discovered by the train crew there was a mechanical problem.
After two hours of totally cutting off the seaside community BNSF uncoupled the cars and provided access in and out of the beach.
Happy Anniversary
l-r Scott Booth/Mike Passas
Congratulations to White Rock Fire & Rescue members SCOTT BOOTH and MIKE PASSAS on their 25th anniversary of keeping White Rock safe.
December11, 2018
White Rock Council
- Council approved the proposed 3% hike in water rates beginning in 2019
- A trial program to allow dogs on the promenade will go into effect in 2019. The city of White Rock will closely monitor the program to ensure all the dog by laws are fully enforced. The program will run between January 2019 - May 01, 2019 then September 01 - December 31, 2019
December 08, 2018
Inadmissible Patrons Program launches in Surrey
The Surrey RCMP, together with the City of Surrey, BC Restaurant and Food Services Association (BCRFA) and Restaurants Canada, are launching the Inadmissible Patrons Program (IPP) in Surrey this week to further support public safety and deter individuals who are associated to violent crime from being in Surrey. The creation of the program follows a key recommendation in the Mayor's Task Force on Gang Violence Prevention Report, which was released in July 2018, and the 2017 BC Task Force on Illegal Firearms.

The Surrey RCMP Gang Enforcement Team (SGET) developed the IPP in conjunction with restaurant partners to help prevent violent criminal activity in and around licensed establishments to increase overall public safety as well as the safety of restaurant/bar patrons and staff. The IPP is modeled after the Vancouver Police Department's successful Restaurant Watch program.

"The Inadmissible Patrons Program is one way that business owners, the City, and the RCMP will be sending a clear message to gang members that they are not welcome in Surrey," says Assistant Commissioner Dwayne McDonald, Surrey RCMP Officer in Charge. "This program also gives our Surrey Gang Enforcement Team an additional point of contact with gang members so we can continue to make it uncomfortable for those involved in organized or violent crime to be in this city." 
Surrey's new IPP is being rolled out in a graduated approach with eight restaurants and bars participating in the initial launch and more being added as the program grows. There are also plans to expand the IPP to major public events in Surrey and possibly other types of businesses in the future. Participating establishments will display the IPP logo in their window or other prominent location (see attached image).

Licensed establishments that are interested in joining the Inadmissible Patrons Program in Surrey can contact the Surrey Gang Enforcement Team at Surrey_IPP@rcmp-grc.gc.ca.
Currently there are no plans to expand the program to White Rock.
White Rock Panto - 2018 - The Tradition Continues
Robin Hood and the Skytrain of Doom (Panto)
The day before Robin Hood is to marry Maid Marion, the evil Sheriff of Nottingham hatches a scheme that would level Sherwood Forest to make way for a new Skytrain expansion. Robin and his Merry Men, along with the minstrel-fairy Alana Dale, must stop the Sheriff's plan. Will good triumph over evil? And how do The Beatles fit into all of this?
 White Rock Players' Club is still a much-loved community theatre group, producing five shows a year, which include comedies, thrillers, dramas and the ever-popular Christmas Pantomime – in fact, the Club is very likely the longest continuous presenter of Pantomimes outside the UK, with a different show every year since 1954.
December 07, 2018
South Surrey Crime Report Courtesy Surrey RCMP
Christmas shopping is now getting fully underway. Please don't take your presents and put them in your vehicle in open view/ You will not the spike in theft from autos on the map above. Be careful out there. Lock your gifts in the truck.
Blue dots - Auto Theft
Yellow Triangles - Theft from autos

Some helpful tips to protect your property from theft:

Always lock vehicle doors.
Do not leave valuables in plain view inside of your vehicle.
Remove valuables and remote garage door openers from your vehicle when parked for the night.
Light up your home at night.

For those planning to travel over the Christmas Season:

· Have someone check your home daily.
· Do not let newspapers and flyers accumulate in front of your home.
· Have the mail picked up daily or have the Post Office hold your mail.
December 06, 2018
Merry Christmas
John B Vye lunching on the waterfront with is granddaughter
I have two friends ROGER CURRIE and JOHN B VYE who do commercial work in Vancouver. Their faces eventually are seen around the world when the commercials air. So next time you are standing in line at Penguin Meats or SAVE ON look around, you just might see JOHN B .VYE.
This holiday commercial for Hallmark cards is a tearjerker.
December 05, 2018
Our Purpose
Semiahmoo House Society, a non-profit organization located in Surrey/White Rock, exists to provide quality services and support to people with disabilities and their families in the community.
Our Philosophy
Semiahmoo House Society believes that people who have disabilities should be valued and included fully in their communities, with the same rights and responsibilities as all people living in Canada.  
We believe that all people have the right to control their own lives through personal choices about relationships, jobs, living arrangements, spirituality, traveling, and recreational activities, and that all people have the right to give back to their communities through volunteering and helping others. Everyone is entitled to live a happy, full and meaningful life. 
We also believe that these rights can be reinforced and protected by making sure that people are connected to and supported by friends, family, staff, and the community.
Please take a moment to watch this beautiful video the people of Semiahmoo House have created. Marvelous.
City of Surrey May Dissolve Cultural Development, Public Art Committee
Surrey City Council voted to review a proposal to dissolve five committees, including the Cultural Development and Public Art Advisory Committees. Under the proposal, they will be consolidated into a single committee: the Parks, Recreation and Culture Committee, to be established for a one-year period starting on January 1, 2019.
Other committees facing dissolution include the Diversity Advisory, Parks, Recreation and Sport Tourism and Seniors Advisory Committees.
At present, the Cultural Development Advisory Committee "advises council on ways to increase arts, heritage services and cultural activity." The Public Art Advisory Committee "promotes the use of art in public spaces and reviews and recommends public art proposals."
December 04, 2018
DOUG MCCALLUM Press Conference

Newly elected Surrey mayor DOUG MCCALLUM held a press conference this morning at Surrey city hall. MCCALLUM announced numerous cuts to projects that had been approved by the previous SURREY FIRST council.
On the list of projects that will be put on hold for the time being are;
Cloverdale ice rink expansion
Grandview Heights Community Centre & library
Expansion of the Fleetwood community centre and library
...a more detailed list of cuts and holds will be released in the coming days. On December 11 the city's FINANCE COMMITTEE will meet and more clarification is expected at that time.
November 30, 2018
Giving Tuesday
l-r Peace arch Hospice Director BETH KISH and TAMMY RITCHIE
South Surrey resident TAMMY RITCHIE stopped by the Peace Arch Hospice Society centre on Tuesday to make a sizable donation to the society.
Beth Kish / Jim Purcell, current President of the Semiahmoo Rotary Club
Executive director BETH KISH was also present a cheque for $12,000.00 on behalf of the local White Rock Rotary Club, The money was raised at the recent annual Sip & Savour Event held at the Washington Grill.
Compass Convenience
TransLink is introducing its first wearable payment option as part of our commitment to make taking transit as comfortable and convenient as possible.

Compass wristbands work the same as Compass Card; tap in and out when travelling on transit and reload online, at a Compass Vending Machine, by phone or in person. Customers using a wristband must tap the portion with the contactless symbol. Just like a Compass Card, a $6 refundable fee is charged when you pick up your wristband.

TransLink is releasing 1,000 blue adult wristbands and 1,000 orange concession wristbands December 3. We're starting with a limited release to gauge interest and will provide more of them early next year if needed.

Wristbands are the latest convenience upgrade we've made for our customers. Over the past year, TransLink has also introduced:
The "Tap to Pay" open payment option which allows customers to tap their credit card or mobile wallet to purchase an adult fare
Major upgrades to customer information displays for real-time train arrivals and service information
Improved service announcement audio equipment along Expo and Millennium Lines
Visit the Compass Customer Service Centre at Stadium–Chinatown Station (Monday - Friday 7:30 a.m. to 5 p.m.) or the West Coast Express Office in Waterfront Station (Monday - Friday 6:45 a.m. to 6 p.m.) to pick up a wristband while supplies last.
November 28, 2018
Latest Fatal Shooting in Surrey - Update
The Integrated Homicide Investigation Team (IHIT) is requesting public assistance to further its investigation into the shooting death of a Surrey man.
On Monday November 26, 2018 at around 11:46 a.m., the Surrey RCMP received reports of shots fired in the 5400-block of 146 Street. Police arrived to find a man, later identified as 41-year-old Ranjeev Sangha of Surrey, with gunshot wounds. He was pronounced dead at the scene. Those responsible for the shooting immediately left the area in a black four-door sedan (pictured).
Ranjeev Sangha
Approximately one hour later at 12:49 p.m., the Richmond RCMP was alerted to a burning black sedan in the area of the 12000-block of Cambie Road. It was found approximately 100 meters off of Cambie Road on a pedestrian path. Detectives would like to speak with anyone that has information about this vehicle and are seeking dash cam video from drivers who were travelling between Surrey and Richmond along Highway 99 or Highway 91 between 11:46 a.m. and 12:49 p.m.
It is still early in the investigation but investigators believe the murder of Ranjeev Sangha was a targeted incident and are working to determine motive.
IHIT is working closely with its partners from the Surrey RCMP, the Richmond RCMP, the Integrated Forensic Identification Services and the B.C. Coroners Service to gather evidence.
"Retracing Ranjeev Sangha's movements prior to his death will be one of the priorities for our detectives and we urge anyone who can help us achieve this end to contact us immediately," says Corporal Frank Jang of IHIT.
Anyone with information is asked to call the IHIT information line at 1-877-551- IHIT (4448), or by email at ihitinfo@rcmp-grc.gc.ca.
Should you wish to remain anonymous, please contact Crime Stoppers at 1-800-222-TIPS (8477).
November 26, 2018
Coyote Warning - From FACEBOOK
November 23, 2018
White Rock Gets Slapped On The Wrist
The OIPC ("OIPC the Office of the Information and Privacy Commissioner ) has released its findings into their investigation into whether or not the City of White Rock is handling their Freedom of Information requests properly; Here is a portion of the report.
The OIPC conducted this audit of the City of White Rock's (White Rock or City) freedom of information (FOI) program pursuant to s. 42 of FIPPA. In particular, the audit focused on whether White Rock has met their duty to assist FOI applicants under FIPPA. White Rock was selected for audit based on the high number of complaints and requests for review related to the City over the past five years in comparison to other municipalities. The majority of complaints submitted to the OIPC related to duties the City has under FIPPA, and whether they conducted an adequate search for records.

The objectives of this audit were to:
1. Determine whether White Rock's FOI processes comply with legislative requirements, OIPC guidelines, and White Rock's own FOI policies;
2. Identify any gaps or challenges in White Rock's management of FOI requests; and
3. Make recommendations to improve White Rock's FOI policies or practices.

Specifically, the audit found:
• White Rock failed to meet legislated timelines in 46% of sampled files;
• The City took an average of 38 days to respond to FOI requests overall;

1 BACKGROUND & METHODOLOGY
Audit & Compliance Report F18-02: White Rock | 4
• White Rock was more likely to fail to meet statutory timelines when responding to FOI
requests by recurrent applicants compared to other applicants;
• In 2017, White Rock took an average of 22 days longer to respond to requests by recurrent applicants compared to other applicants;
• In 2017, White Rock took an average of 13 business days to forward requests to City departments to begin the search for records; and
• White Rock did not retain all relevant documentation in 26% of sampled files.

The report recommends that White Rock should:
1. Fully document all FOI requests, from the original request to the closing of the file;
2. Forward requests to departments to search for records as soon as possible; and
3. Respond to all FOI requests without delay and within legislated timelines.
Resource issues may impact the timing of White Rock's responses, and need to be addressed. Public bodies must provide sufficient resources to the FOI function to ensure they fulfill their legislated mandate. With small shifts in their FOI process, the White Rock can bring their program into compliance with FIPPA.
((click here to read the full report)
White Rock Mayor DARRYL WALKER
UPDATE
White Rock mayor DARRYL WALKER has publicly distanced himself and members of council regarding the official statement released by the city regarding the OIPC's findings. WALKER is now on record as saying the "official" statement was not =vetted by him or council.
November 22, 2018
Meet Your Surrey Council

The mayor and eight councillors make up city council, the governing body of the City of Surrey. The main functions of a municipal council are to look after the current and future economic, social and environmental wellbeing of its community.
New council members elected in the 2018 election were sworn into Office on November 5, 2018.
(click here to meet the 2018-2011 Surrey council)
RCMP seek witnesses and video for motor vehicle collision investigation

Surrey RCMP is seeking witnesses and video related to a motor vehicle collision in the South Surrey Area.  
On November 14, 2018, at approximately 5:27 pm. Surrey RCMP responded to a pedestrian involved motor vehicle collision in the 700 block of 176 Street. The pedestrian involved in the collision, an adult male, was taken to the hospital with serious injuries and remains in the hospital at this time.
Investigators are asking anyone who was a witness to this incident, or anyone who may have dashcam, or any other video which could assist in this investigation to please contact the Surrey RCMP at 604-599-0502.
November 21, 2018
Things Are Looking Up
The high-rise tower on the old Deals World site on Johnston Road will proceed. Despite the current council asking for a hold to be put on the developments below Thrift avenue on Johnston Road, the developer of the proposed tower on the Deals site was able to quickly submit their building permit before the closing date for the review of the Official Community Plan.
The Lady Alexander located at the corner of Roper and Johnston (1310 Johnston) did not make the deadline and as a result will have to wait for White Rock council to review the OCP and allowable height below Thrift on Johnston Road. Once the heights are established following community consultation the developers of the Lady Alexander will be afforded the opportunity to plead their case before council.
November 20, 2018
White Rock Council - The Coles Notes
GOVERNANCE AND LEGILSATION COMMITTEE
_Put the wheels in motion for the return of QUESTION PERIOD. Under the new format council will host a QUESTION & ANSWER period to start each council meeting. Residents will be afforded 2 minutes to speak directly to council and staff in a public forum.
LAND USE AND PLANNING
+Council informed staff the proposed scope of the Official Community Plan OCP review. The key points were;
1. height of buildings outside of the Town Centre
2. Transition neigh along North Bluff outside of the Town Centre.
3. Review Lower Town Centre vision
4. Staff were asked to bring forth options and visions for a re-do of the White Rock waterfront business district
Cannabis Legalization Status Report
-Council endorsed moving forward with the proposed one location for cannabis sales in White Rock. The trial business license will be for three years and if a successful applicant comes forward with a suitable location the city of White Rock will entertain a business license.
REUGLAR COUNCIL MEETING
+-Council has scheduled a public hearing for the application put forth by Three Dogs Brewery for relocation and expansion at 1515 Johnston Road. The public hearing will occur December 03 and a special council meeting will follow that day to review public input. The special meeting has been called to expedite the application in order to capitalize on the busy holiday season.
+Council did not pass the water rate increase proposed by staff. The motion that would have seen single family homes pay an additional $4.00 per month and individual strata owners would pay $1.00 more monthly. Councilors Fathers/Chesney and Mayor Walker voted to support the recommendation. the motion was defeated 4-3.
+Council approved an additional $775,00.00 to complete the Memorial Park project.
Mayor McCallum and City Council approve free parking


At last night's regular council meeting, City Council unanimously approved two hour free parking for on-street parking around Surrey Memorial Hospital (SMH) and at the City Hall Parkade.

"I firmly believed that people visiting their loved ones at Surrey Memorial Hospital should not pay for parking, nor should our citizens have to pay to park their vehicles when conducting business at their "house," which is City Hall," said Mayor Doug McCallum. "This was a promise that my team and I campaigned on and we have taken immediate action to deliver on it."

With Council's decision tonight, the 103 on-street pay parking spaces around SMH and up to 165 spaces for the public at the City Hall Parkade are free of charge for the first two hours for visitors. The two hour time limit has been implemented in order to ensure that the spots are being utilized as intended and discourage external users, such as park-and-ride, from occupying the stalls for an extended length of time.
The GEORGIA STRAIGHT weighs in on why they think Surrey should stay with Light Rail. An interesting perspective.
There's a reason why the Surrey Board of Trade is so vehemently in favour of the sensible Surrey-Newton-Guildford LRT project.
It's affordable and it has the potential to be extended to other town centres in Surrey.
The SkyTrain line, on the other hand, will simply bring more people from Surrey into Vancouver, where they'll spend their money and go to work.
(read the full Georgia Straight article - click here)
Hospital Hospice Addition
The walls are up and windows are going in! Amazing progress being made to our new Residential Care Facility featuring the George and Sylvia Melville Hospice Home being build adjacent to the hospital. Drive by to see the progress today.
November 15, 2018
New Pub Application - Uptown White Rock
Three Dogs Brewing who were just nicely settling into their new home last year in the Royal Bank Plaza, when word came down the plaza had been sold. It appeared that the craft brewery would have to move out of White Rock due to the lack of a suitable location.
The closing of the grocery store located on Johnston Road @ Russell avenue turned out to be very fortuitous for Three Dogs. The capacity in the new location would be considerably more and the owners propose a large outdoor patio on Johnston Road.
November 18, 2018
How Hot Was It?
Well as White rock recorded Canada's high temperature Friday (15.7 Celsius) , a city worker in White Rock decided the lawn needed a trim.
...but up at SAVE ON they have winter on their mind. Do they know something we don't?
November 17, 2018
South Surrey King George Traffic Change Next Week
Crews will be repairing the single-lane Bailey Bridge crossing of the Nicomekl River in south Surrey and northbound traffic will be diverted onto the adjacent two-lane structure from Nov. 19 to Nov. 26, 2018.
For up-to-date traffic information, follow @DriveBC on Twitter or visit: www.DriveBC.ca
November 16, 2018
Shut It Down!
At its first meeting since the civic elections last month, the Mayors' Council on Regional Transportation has endorsed the City of Surrey's decision to cancel light rail and switch the technology to SkyTrain.

"Surrey has long been a full partner in building rapid transit transportation for the rest of the region and Surrey has been waiting a long time for its turn," said Mayor Doug McCallum. "I commend the members of the Mayors' Council who supported the resolutions for their foresight and recognition that the residents of Surrey have said unreservedly that the best rapid transit option for our city is SkyTrain. This is a golden opportunity to move forward and start building."

On November 5th, after taking the Oath of Office, Surrey City Council convened a Regular Council meeting where a motion was introduced and passed unanimously to cancel the Surrey Newton Guildford LRT project and to begin work on extending the existing SkyTrain network in Surrey from King George Station to Langley City. The City's Engineering and Transportation staff have already started work on the SkyTrain project in Surrey.

"Just as Surrey City Council has moved quickly on the wishes of our residents, I want to thank the members of Mayors' Council for dealing with this important issue in such a timely manner," said Mayor McCallum. "Today's decision at Mayors' Council fits well with the Mayors' Council's 10 Year Plan, which the City of Surrey fully supports, as SkyTrain is a known and proven technology and is the only rapid transit technology deployed in the entire Metro Vancouver region."

The decision made today at the Mayors' Council's meeting is a significant step forward in realizing a new SkyTrain rapid transit line in Surrey. The Mayors' Council's report on "South of Fraser Rapid Transit" can be viewed in its entirety here.
Surrey Tops List
- Canadian cities get failing grades on financial transparency. The C.D. Howe Institute compared the budgets and year-end financial reports of 31 of Canada's largest municipal and regional governments, and 16 of them got grade of D or F.
Fatal Pedestrian Accident
Wednesday evening at supper time a pedestrian was struck near the intersection of 176th street & 8th Ave near Campbell Valley General Store. Witnesses on the scene reported the individual that was struck was crossing mid-block in the dark.
The pedestrian suffered very serious injuries and was flown by helicopter to hospital.
November 15, 2018
White Rock Is A Dangerous City?
The current edition of MacLeans Magazine on newsstands now ranks Canadian cities and how safe each city is.
White Rock ranks in the top most dangerous cities to live. White Rock ranked in the Top 100 dangerous cities. It would appear our ranking ratings were high due to an above average incident of fraud based largely on part on our above average senior population.
Does a lack of diversity on council put municipalities at risk?
Local politics are often viewed as an entry point into political life – as a result, we might expect to see councils that are more diverse. However, that expectation is simply not borne out.
(click here to read the full story)
November 14, 2018
Shooting at Short Term Rental

On (Sunday Morning) November 11th, 2018 at 00:04 hrs, White Rock RCMP received several reports of shots fired in the 15500 block of Columbia Avenue. Callers reported hearing 3-6 loud pops from outside a residence, which was later determined to be a short term rental property. Police were advised that there were approximately 30 people partying and that they were fleeing the residence following the loud pops.

Police arrived and located a male victim a short distance away from the house, who had suffered a non-life threatening gunshot wound. This male was treated at hospital and was subsequently released. He is not cooperating with the police investigation at this time.
Police initially arrested two adults and one youth who fled from police as they attempted to stop their vehicle leaving the scene of the shooting. The investigation has now cleared the males of being involved in the shooting and they have subsequently been released without charge.
The investigation is ongoing and police are canvassing the area for video surveillance. White Rock RCMP are requesting if you have any information regarding this investigation to please contact Cst. Laura Shaw at 778-593-3632.
Surrey councillor resigns from AutismBC after anti-SOGI backlash
Laurie Guerra has stepped down from her position as a director of AutismBC. A petition called for her resignation, following a NEWS 1130 exclusive story about Guerra and another newly elected Surrey councillor attending a secret anti-SOGI meeting
November 13, 2018
Broad Daylight Gunfight?
Surrey RCMP investigate shots fired in Guildford Area

Surrey RCMP is currently on scene in the 8000 block of 153A Street of Surrey for a report of shots fired.

At approximately 1:28 PM on November 12th, 2018, Surrey RCMP responded to a report of shots fired in the 8000 block of 153 A Street. Officers attended and located evidence to support that shots had been fired in the area .
Initial information was that the shooting was between two vehicles which had fled the area. No victim has been located at this time.

Officers are on scene and will be conducting neighbourhood canvassing and speaking with witnesses to obtain further information regarding this incident. This may result in minor traffic disruption.

The investigation is still in its early stages.

Anyone with further information who has not already spoken to police is asked to contact Surrey RCMP at 604-599-0502 or, if they wish to remain anonymous, Crime Stoppers at 1-800-222-8477 or www.solvecrime.ca.
November 09, 2018
Extraordinary Meeting
Late Tuesday afternoon our newly elected mayor DARRYL WALKER informed council and staff he wished to call an extra ordinary meeting of council. The reason for the meeting was to address quickly one of the campaign promises mayor WALKER and his fellow Democracy Direct councillors had made during their run up to being elected.
A key point in their platform was a review of the newly created OCP which Democracy Direct felt had erred in a number of different zones. WALKER had also asked senior staff if there was any way the current council could slow down the rate of development while the review was taking place.
Staff informed WALKER and inadvertently council if a building permit had not been issued then the project could be put on hold while the OCP was being reviewed. Staff then indicated to WALKER and council there were only three projects that fell into this category.
1. 1310 Johnston Road
2. 1350 Johnston
......plus the Forge properties application in the 1400 block of Johnston Road. 
Council indicated only the two projects south of Thrift road on Johnston Street would need to be held in abeyance until after the review took place. Council now has 60 days to quickly review the current OCP and to bring forth any changes they would like to see.
Councillors ERIKA JOHANSON and ANTHONY MANNING did not support the motion to proceed with allowing any height about 3 stories south of Thrift. The motion passed 5-2.
The next regular meeting of council will be Monday November 19 @ 7 p.m. city hall.
A man has been shot and killed in the Newton area of Surrey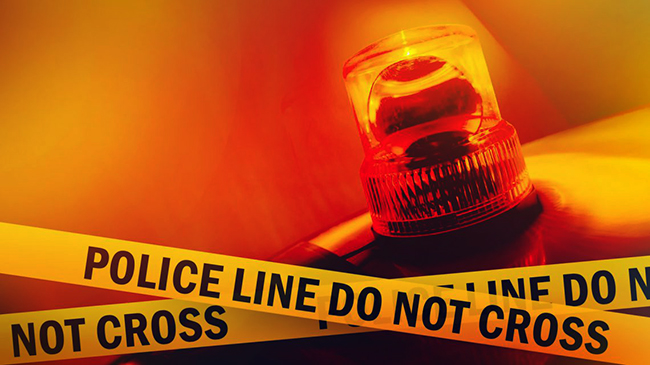 The 22 year old victim was found outside a home on 70-A Avenue near 142nd Street just after 1:30 this morning. The Integrated Homicide Investigation Team is now in charge of the case.
IHIT took conduct of the investigation and has been working closely with its partners from the Surrey RCMP, the Integrated Forensic Identification Services and the B.C. Coroners Service to gather evidence. 

It is early in the investigation but detectives believe that this was a targeted incident and is associated to the ongoing gang conflict in the lower mainland.

"Although investigators are still working to determine the motive behind this homicide, there are no indications of an increased risk to the public as a result of this incident" says Cpl. Frank Jang of IHIT. 

Anyone with information is asked to call the IHIT information line at 1-877-551- IHIT (4448), or by email at ihitinfo@rcmp-grc.gc.ca.
November 07, 2018
October Crime Stats - South Surrey
October 2018 | Monthly Crime Maps
Monthly Crime Maps
Break & Enter | Auto Theft | Robbery
The Surrey RCMP have released their crime statistics and maps for the month of October. Follow the link
White Rock RCMP do not make this information available for the public.
Province lowers speed limits on parts of some highways
The speed limits are being rolled back by 10km/h on several sections of highway, including Highway 99 from Horseshoe Bay to Pemberton, Highway 1 between Whatcom Road and Hope, and parts of the 97C. Last month, a study found fatal crashes have doubled on some routes where maximum speeds were boosted back in 2014.
Wheels Of Justice - Move Slow
In the early morning hours of July 18, 2015 South Surrey resident HUDSON BROOKS was fatally wounded during an exchange with a South Surrey RCMP officer outside of the detachment located on Johnston Road @ Martin street.
Surrey RCMP officer Constable ELIZABETH CUCHERAN was later charged with f aggravated assault and assault with a deadly weapon,
Family members and supporters were in attendance yesterday at Surrey Provincial court to witness the beginning of the trial by judge and jury.
It is a preliminary trial that will run this week to Thursday and then December 18, 19, 20 and 21.
The judges has imposed a publication ban.
November 06, 2018
White Rock & Surrey Councils Sworn In
Unofficial White Rock Council photo
l-r front row - Councillor Anthony Manning/Mayor Darryl Walker/Councillor Scott Kristjanson
l-r back row Councillors David Chesney/Erika Johanson/Helen Fathers & Christopher Trevelyan
The official swearing in ceremony of the 2018 White Rock council took place last evening at the White Rock community centre. Mayor DARRYL WALKER'S speech signaled a new era of governing had arrived in White Rock with the election of the new council.
Guest of honour included HARLEY CHAPPELL (leader of the Semiahmoo First Nations) who sang a welcoming song, past White Rock mayors JUDY FORSTER/CATHERINE FERGUSON/HARDY STAUB and current MP GORDON HOGG, former White Rock councillors, MARGARET WOODS/DAVID WEBB/LOUISE HUTCHISON/DOUG MCLEAN/KEN JONES/BILL LAWRENCE and current school board representative LAURA MCNALLY.
Surrey Mayor DOUG MCCALUM
Mayor Doug McCallum and the new members of Surrey City Council officially took the Oath of Office at an inauguration ceremony held this evening at City Hall. Immediately after being sworn into office, Surrey City Council convened a Regular Council meeting where a motion was introduced and passed to cancel the Surrey Newton Guildford LRT project and to begin work on extending the existing SkyTrain network in Surrey from King George Station to Langley City.
Council also approved a motion to start work on creating a Surrey Police Department and serve notice to the Federal and Provincial governments that the City of Surrey will be terminating its contract with the RCMP municipal police service.
"What City Council has done is immediately deliver on the wishes of the people of Surrey," said Mayor Doug McCallum. "It was very clear to me that with all the people I spoke to and heard from that SkyTrain and Surrey establishing its own municipal police force are what is best for our city. As the elected representatives of the citizens of Surrey, we are delivering not just what we promised to do, but we are acting on what the people have said would be best for their city."
October 30, 2018
Let There Be Light
The city of White Rock has now completed the replacement of the tree lights along the city's waterfront promenade walk.
Last year the community was thrilled with all the new lighting, which unfortunately did not turn out to be compatible located in close proximity to the ocean where the wind and rain caused major damage. Here's hoping the new lights fare better.
Charges laid in fatal 2017 collision 
Following a complex year long investigation by Surrey RCMP, charges have been laid in connection with a two motor vehicle collision which occurred on May 3, 2017 in Cloverdale.
It is alleged that collisions involving the same suspect vehicle, resulted in bodily harm to one victim and the death of 17-year-old male youth.
Rituraj Kaur Grewal of Surrey, has been charged with criminal negligence in the operation of a motor vehicle causing death, criminal negligence in the operation of a motor vehicle causing bodily harm, and failing to remain at the scene of a collision.
The charges were sworn and an arrest warrant was issued on Monday, October 22, 2018. Grewal appeared on Tuesday, October 23, and was released on conditions. Her next scheduled court date is November 13, 2018.
"This was a tragic incident that claimed the life of a promising young athlete in our community and injured another person," says Cpl Elenore Sturko. "The Surrey RCMP continues its priorty of road safety in our community by way of enforcement, education and prevention."
The family of the male youth has asked that their privacy be respected during this difficult time.
October 26, 2018
Panel finds Surrey pastor, his son and White Rock man committed fraud
Pastor Alan Jerry Braun
A British Columbia Securities Commission (BCSC) panel has found that two Surrey residents – a pastor and his son – and a White Rock resident committed fraud against two people in a real estate related investment scheme.  The panel also made fraud findings against three corporate entities  – Braun Developments (B.C.) Ltd., 0985812 B.C. Ltd. (TerraCorp Investment Ltd.), and 8022275 Canada Inc. 
A BCSC panel found that Alan and Jerry Braun, and Steven Maxwell (a.k.a. Steven Fassman), committed fraud when they took $450,000 from two investors in three different transactions. 
"In each case, the prohibited act or deception clearly resulted in the risk of deprivation and, ultimately, actual deprivation to the investors," the panel said in its findings. 
The panel also found that Braun Developments and 8022275 Canada Inc. committed fraud with respect to the three investments in the amount of $450,000, and TerraCorp Investment committed fraud with respect to two of the investments in the amount of $300,000.  Alan and Jerry Braun, both directors and officers of Braun Developments and TerraCorp Investment, were responsible for directing the affairs of both entities. Maxwell was a director of 8022275 Canada Inc. and was responsible for its affairs.
The three men and the companies that they controlled deceived the investors by leading them to believe that they were purchasing real estate investments in Edmonton that would yield very high returns in a short period. In the end, the Brauns and Maxwell did not use the investors' money to invest in real estate. Instead, they used the investors' money for other purposes, including for their own personal living expenses.
The panel directed the parties to make submissions on sanctions according to the schedule set out in the findings.
White Rock Hold Up
White Rock RCMP are requesting the public's assistance in identifying the suspect who robbed the 7-11 Esso located at 1595 Nichol Rd. White Rock, BC on Sunday October 21st, 2018 at 0515 hrs. The suspect entered into the store through the main doors and physically assaulted and threatened the clerk before stealing cigarettes, lottery tickets and cash.
The suspect is described as:
Race: Unknown – body completely covered head to toe;
Believed to be male by the sound of his voice, Spoke English, no accent;
Medium build;
Orange pink like balaclava covering his face;
Blue heavy winter jacket with white stripes down the arms with NBM STAFF written on the back of the jacket;
pulling a backpack on wheels.
October 25, 2018
Rail Safety Improvement Update:
At-Grade Construction to Begin at Ash and Bay Street Crossings
Construction work for the At-Grade Crossings Project will begin this month at Ash and Bay Street Crossings for improved signalization and crossing approaches for pedestrians as part of the federal funding toward rail safety-related projects on the Peninsula.
The main driver for this project is to increase rail safety and to enable application for whistle cessation. The project will improve accessibility of the crossings and provide an audible warning to pedestrians for approaching trains.
Project Scope:
Construction of retaining walls
New electrical conduits
Paving
Signals
Gates
Construction will take place between 7:30 a.m. and 7:00 p.m. in keeping with the City's Noise Bylaw and is expected to be completed in May 2019. 
October 23, 2018
How Did The Rest Of The Province Vote?
(click here for a link that will tell you all the election results from across B.C. simply enter the name of the city you are looking for)
October 22, 2018
White Rock Council 2018-2022
Mayor
Daryl Walker
Councillors
Helen Fathers
David Chesney
DEMOCRACY DIRECT
Christopher Trevelyan
Erika Johanson
Scott Kristjanson
Anthony Manning
(click here to read the full results)
Surrey Council 2018-2022
Mayor
McCALLUM, Doug SAFE SURREY COALITION
Councillor
LOCKE, Brenda SAFE SURREY COALITION
ELFORD, Doug SAFE SURREY COALITION
GUERRA, Laurie SAFE SURREY COALITION
HUNDIAL, Jack Singh SAFE SURREY COALITION
PATTON, Allison SAFE SURREY COALITION
ANNIS, Linda SURREY FIRST
PETTIGREW, Steven SAFE SURREY COALITION
NAGRA, Mandeep SAFE SURREY COALITION
Read the final election results for White Rock.
The turnout for this election was above normal checking in at 38%. Find out where the votes came from and where they went.
October 15, 2018
You Be The Judge
en·dorse
a. To express approval of or give support to, especially by public statement
Over the weekend THE WHITE ROCK COALITION group who are running behind the leadership of GRANT MEYER who is vying for the mayor's chair in White Rock, took to social media (at this point) with the above posting/ad.
Is HOGG endorsing THE COALITION? You be the judge.
When the blow-back hit HOGG over the weekend he informed THE COALITION the messaging needed to be changed. This is the new version. In your mind is it any better?
Is it an endorsement?
UPDATE ; 
FYI October 19, 2018

There is nothing in the LGA that would prevent another elected official from endorsing a local government candidate. This is pretty common practice in many places throughout the Province.

Sincerely,

Scott Leitch | Governance Analyst
Governance and Structure Branch | Ministry of Municipal Affairs and Housing
Friday LANCE PEVERLEY the editor of the Peace Arch News weighed in on whether or not MP GORDON HOGG had in face "endorsed" councillor MEYER for mayor.
(read the full commentary here)
October 12, 2018
Possible voter manipulation in more Metro Vancouver cities
The City of Vancouver says it's investigating in conjunction with the cities of Richmond and Burnaby. It has notified the VPD. This comes as Mounties in Surrey confirm dozens of absentee ballot applications are fraudulent, more than a week before voters head to the polls.


The investigation into concerns of possible wrong-doing in Surrey's mail ballot registration process for the 2018 Civic Election is progressing.
To date, 69 out of 73 people whose personal information was used to complete the application to vote by mail have been interviewed. (Note: Previously, Surrey RCMP stated 72 vote by mail applications were being investigated; this number should be corrected to 73 applications identified by Surrey's Chief Elections Officer as having irregularities.) The investigation revealed that 67 of these applications were fraudulent, in that they were not completed or signed by the voter listed on the application. Two of these applications requested ballots be sent to addresses that were not associated to the named applicant; the other 65 applications listed the applicant's correct address for delivery of the voting ballot.
It should be noted that no ballots were sent out to any individuals or residences based on the fraudulent applications. The process to apply for a mail ballot was amended by the Chief Elections Officer on October 1st to preserve the integrity of the election.
To date, the investigation team has not found any evidence to link any candidate or party to the fraudulent applications.
At this time, the investigation has not revealed any indication that people were induced or intimidated in any manner to provide their personal information or to vote for a specific candidate.
Investigators have identified and interviewed two persons of interest in this investigation, however further investigation will be required to determine if criminal charges or charges under the Local Government Act are warranted.
On October 3, 2018, the Surrey RCMP set up a dedicated phone line for this investigation. To date, a total of six calls have been received on the tip line with two of those calls requiring follow-up by investigators which has been completed.
Concurrent to the investigation of the vote by mail applications, Surrey RCMP was made aware of third hand information regarding international students providing personal detail in exchange for money. Thus far, investigators have not located any evidence to substantiate these claims nor have any victims come forward to police.
It is important for the public to recognize that measures were taken by Chief Elections Officer to amend the application process to preserve the integrity of the election process. It is also important to recognize that no ballots were delivered to voters as a result of the fraudulent applications.
While the police do not routinely release details of on-going investigations, this update is being provided to reassure the public and allow for transparency in the election process.
The Surrey RCMP is asking anyone who believes they have been or may have been induced or intimidated for votes or personal information for voting purposes, to report it directly to the police through our dedicated phone line for this investigation at 604-599-7848.
Known To Police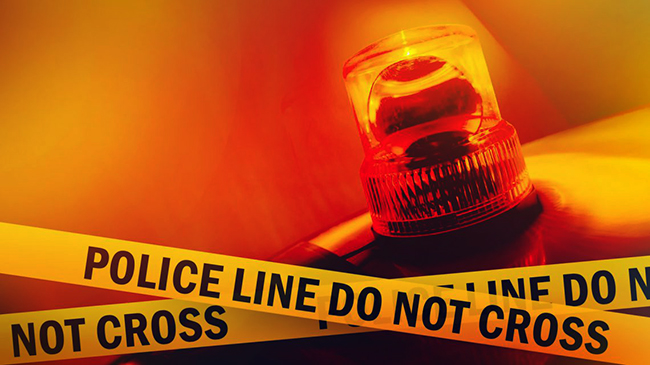 Yesterday afternoon just before 2:00 p.m., the Surrey RCMP was called to the 6700-block of 130 Street for a report of a shooting. Responding members located the victim and attempted life-saving measures until the BC Ambulance Service and Surrey Fire Department took over, however the male succumbed to his injuries and was pronounced deceased at scene. 
IHIT is working closely with its partners including the Surrey RCMP Serious Crime Unit, Lower Mainland Integrated Forensic Identification Services and the B.C. Coroners Service to gather evidence.
In order to further the investigation, IHIT is confirming the victim as 30-year-old Sumeet Randhawa of Surrey. Mr Randhawa was known to police.
"This is believed to be a targeted incident related to the ongoing Lower Mainland gang conflict and anyone with information is asked to contact IHIT" says Detective Lara Jansen of IHIT. 
Anyone with information is asked to call the IHIT information line at 1-877-551- IHIT (4448), or by email at ihitinfo@rcmp-grc.gc.ca.
Should you wish to remain anonymous, please contact Crime Stoppers at 1-800-222-TIPS (8477).
CONSTRUCTION INFORMATION PORTAL 
Welcome to the City of White Rock's Construction Information Portal!
This area acts as a one-stop-shop 'portal' where residents and businesses can get up-to-date and at-a-glance information about major private sector construction projects (with approved zoning) happening in our City.
To find out more about various City capital projects relating to beautification, revitalization, and infrastructure upgrades (e.g. the Johnston Road Gateway Streetscape Project, the Memorial Park Upgrade, etc.), you can find out more at our City Projects webpage.
May 20, 2016
RCMP Investigating Arsons
There has been no official word on the cause of the blaze that destroyed the two condo complexes at 5 Corners Sunday.
What we do know is there were no less than four fires set throughout the city of White Rock and close proximity Sunday morning.
#1.
A children's playground constructed from wood and plastic and located on the Cypress street road end @ Victoria avenue was set ablaze in the early hours Sunday morning, No injuries. Fire quickly extinguished
#2
Major condominium fire on Royal and Pacific Avenue. Time 4:30 a.m.
#3
Sandpiper Liquor store is broken into @ 5:10 a.m. Owner confirmed the CCTV cameras captures clear pictures of two suspects robbing the liquor out of the window.
#4.
10:30 a.m. a fire is started in an alleyway off of Pacific avenue near Stayte road. Fire quickly extinguished no major damage. No injuries
#5
12 noon residents of the Semiahmoo First Nations witnessed an individual attempting to start a building on fire behind the band's office. The Surrey RCMP responded to the 911 call and took the suspect into custody.
The suspect taken into custody Sunday appeared in Surrey Provincial court Tuesday morning where he was charged with arson damaging property.
The accused is 18 year old JAMES DYER of Surrey was released on his own recognizance.
The White Rock & Surrey RCMP continue their very active investigation today.
May 19, 2016
Mayor Caught Between White Rock & A Hard Place
That's the headline you will see when you pick up your copy of THE PROVINCE today.
White Rock mayor WAYNE BALDWIN and former White Rock resident and council candidate DENNIS LYPKA go head to head on the pro's and con's of White Rock rejoining Surrey.
(click here to read the story and to watch the video)
May 17, 2016
Eye In The Sky
White Rock resident and traffic reporter for WX1130 DARREN "Danger" GRIEVE sent along this picture taken yesterday afternoon. The fire started at the rear of the condo project under construction pictured in the top left hand corner of photo.
No official announcement has been made yet on whether or not it will be possible to rebuild or if the whole structure will have to come down.
May 15, 2016
Five Corners Fire
Smoke could be seen for miles as the fire ripped through the condo structures. This shot was taken by a reader from the Inn @ Semiahmoo in Blaine.
The fire broke out early this morning around 5 a.m. in a wooden three storey condo under construction on Royal Avenue in the 15200 block. The fire quickly jumped to the condo located at 5 Corners. The fire at one point threatened the Star of the Sea hall located next to the condo. Firefighters fought the fire from the roof of the Star of the Sea in order to prevent the fire from spreading. Surrey and White Rock fire crews fought the stubborn blaze for hours before eventually bringing it under control at 8 a.m.
There have been no reports of any injuries.
The cause of the fire is unknown as the investigation is in the very early stage.
Photo courtesy Diana Arnold
Origin of fire in under construction condo on Royal Avenue
Photo courtesy Bill Brooks