Late Tuesday afternoon our newly elected mayor DARRYL WALKER informed council and staff he wished to call an extra ordinary meeting of council. The reason for the meeting was to address quickly one of the campaign promises mayor WALKER and his fellow Democracy Direct councillors had made during their run up to being elected.
A key point in their platform was a review of the newly created OCP which Democracy Direct felt had erred in a number of different zones. WALKER had also asked senior staff if there was any way the current council could slow down the rate of development while the review was taking place.
Staff informed WALKER and inadvertently council if a building permit had not been issued then the project could be put on hold while the OCP was being reviewed. Staff then indicated to WALKER and council there were only three projects that fell into this category.
1. 1310 Johnston Road
2. 1350 Johnston
Council indicated only the two projects south of Thrift road on Johnston Street would need to be held in abeyance until after the review took place. Council now has 60 days to quickly review the current OCP and to bring forth any changes they would like to see.
Councillors ERIKA JOHANSON and ANTHONY MANNING did not support the motion to proceed with allowing any height about 3 stories south of Thrift. The motion passed 5-2.
The next regular meeting of council will be Monday November 19 @ 7 p.m. city hall.
The 22 year old victim was found outside a home on 70-A Avenue near 142nd Street just after 1:30 this morning. The Integrated Homicide Investigation Team is now in charge of the case.
IHIT took conduct of the investigation and has been working closely with its partners from the Surrey RCMP, the Integrated Forensic Identification Services and the B.C. Coroners Service to gather evidence. 

It is early in the investigation but detectives believe that this was a targeted incident and is associated to the ongoing gang conflict in the lower mainland.

"Although investigators are still working to determine the motive behind this homicide, there are no indications of an increased risk to the public as a result of this incident" says Cpl. Frank Jang of IHIT. 

Anyone with information is asked to call the IHIT information line at 1-877-551- IHIT (4448), or by email at ihitinfo@rcmp-grc.gc.ca.
The Surrey RCMP have released their crime statistics and maps for the month of October. Follow the link
White Rock RCMP do not make this information available for the public.
The speed limits are being rolled back by 10km/h on several sections of highway, including Highway 99 from Horseshoe Bay to Pemberton, Highway 1 between Whatcom Road and Hope, and parts of the 97C. Last month, a study found fatal crashes have doubled on some routes where maximum speeds were boosted back in 2014.
In the early morning hours of July 18, 2015 South Surrey resident HUDSON BROOKS was fatally wounded during an exchange with a South Surrey RCMP officer outside of the detachment located on Johnston Road @ Martin street.
Surrey RCMP officer Constable ELIZABETH CUCHERAN was later charged with f aggravated assault and assault with a deadly weapon,
Family members and supporters were in attendance yesterday at Surrey Provincial court to witness the beginning of the trial by judge and jury.
It is a preliminary trial that will run this week to Thursday and then December 18, 19, 20 and 21.
The judges has imposed a publication ban.
The official swearing in ceremony of the 2018 White Rock council took place last evening at the White Rock community centre. Mayor DARRYL WALKER'S speech signaled a new era of governing had arrived in White Rock with the election of the new council.
Guest of honour included HARLEY CHAPPELL (leader of the Semiahmoo First Nations) who sang a welcoming song, past White Rock mayors JUDY FORSTER/CATHERINE FERGUSON/HARDY STAUB and current MP GORDON HOGG, former White Rock councillors, MARGARET WOODS/DAVID WEBB/LOUISE HUTCHISON/DOUG MCLEAN/KEN JONES/BILL LAWRENCE and current school board representative LAURA MCNALLY.
Mayor Doug McCallum and the new members of Surrey City Council officially took the Oath of Office at an inauguration ceremony held this evening at City Hall. Immediately after being sworn into office, Surrey City Council convened a Regular Council meeting where a motion was introduced and passed to cancel the Surrey Newton Guildford LRT project and to begin work on extending the existing SkyTrain network in Surrey from King George Station to Langley City.
"What City Council has done is immediately deliver on the wishes of the people of Surrey," said Mayor Doug McCallum. "It was very clear to me that with all the people I spoke to and heard from that SkyTrain and Surrey establishing its own municipal police force are what is best for our city. As the elected representatives of the citizens of Surrey, we are delivering not just what we promised to do, but we are acting on what the people have said would be best for their city."
The city of White Rock has now completed the replacement of the tree lights along the city's waterfront promenade walk.
Last year the community was thrilled with all the new lighting, which unfortunately did not turn out to be compatible located in close proximity to the ocean where the wind and rain caused major damage. Here's hoping the new lights fare better.
Following a complex year long investigation by Surrey RCMP, charges have been laid in connection with a two motor vehicle collision which occurred on May 3, 2017 in Cloverdale.
It is alleged that collisions involving the same suspect vehicle, resulted in bodily harm to one victim and the death of 17-year-old male youth.
Rituraj Kaur Grewal of Surrey, has been charged with criminal negligence in the operation of a motor vehicle causing death, criminal negligence in the operation of a motor vehicle causing bodily harm, and failing to remain at the scene of a collision.
The charges were sworn and an arrest warrant was issued on Monday, October 22, 2018. Grewal appeared on Tuesday, October 23, and was released on conditions. Her next scheduled court date is November 13, 2018.
"This was a tragic incident that claimed the life of a promising young athlete in our community and injured another person," says Cpl Elenore Sturko. "The Surrey RCMP continues its priorty of road safety in our community by way of enforcement, education and prevention."
The family of the male youth has asked that their privacy be respected during this difficult time.
White Rock RCMP are requesting the public's assistance in identifying the suspect who robbed the 7-11 Esso located at 1595 Nichol Rd. White Rock, BC on Sunday October 21st, 2018 at 0515 hrs. The suspect entered into the store through the main doors and physically assaulted and threatened the clerk before stealing cigarettes, lottery tickets and cash.
NAGRA, Mandeep SAFE SURREY COALITION
Read the final election results for White Rock.
The turnout for this election was above normal checking in at 38%. Find out where the votes came from and where they went.
October 15, 2018
You Be The Judge
en·dorse
a. To express approval of or give support to, especially by public statement
Over the weekend THE WHITE ROCK COALITION group who are running behind the leadership of GRANT MEYER who is vying for the mayor's chair in White Rock, took to social media (at this point) with the above posting/ad.
Is HOGG endorsing THE COALITION? You be the judge.
When the blow-back hit HOGG over the weekend he informed THE COALITION the messaging needed to be changed. This is the new version. In your mind is it any better?
Is it an endorsement?
UPDATE ; 
FYI October 19, 2018

There is nothing in the LGA that would prevent another elected official from endorsing a local government candidate. This is pretty common practice in many places throughout the Province.

Sincerely,

Scott Leitch | Governance Analyst
Governance and Structure Branch | Ministry of Municipal Affairs and Housing
Friday LANCE PEVERLEY the editor of the Peace Arch News weighed in on whether or not MP GORDON HOGG had in face "endorsed" councillor MEYER for mayor.
(read the full commentary here)
October 12, 2018
Possible voter manipulation in more Metro Vancouver cities
The City of Vancouver says it's investigating in conjunction with the cities of Richmond and Burnaby. It has notified the VPD. This comes as Mounties in Surrey confirm dozens of absentee ballot applications are fraudulent, more than a week before voters head to the polls.


The investigation into concerns of possible wrong-doing in Surrey's mail ballot registration process for the 2018 Civic Election is progressing.
To date, 69 out of 73 people whose personal information was used to complete the application to vote by mail have been interviewed. (Note: Previously, Surrey RCMP stated 72 vote by mail applications were being investigated; this number should be corrected to 73 applications identified by Surrey's Chief Elections Officer as having irregularities.) The investigation revealed that 67 of these applications were fraudulent, in that they were not completed or signed by the voter listed on the application. Two of these applications requested ballots be sent to addresses that were not associated to the named applicant; the other 65 applications listed the applicant's correct address for delivery of the voting ballot.
It should be noted that no ballots were sent out to any individuals or residences based on the fraudulent applications. The process to apply for a mail ballot was amended by the Chief Elections Officer on October 1st to preserve the integrity of the election.
To date, the investigation team has not found any evidence to link any candidate or party to the fraudulent applications.
At this time, the investigation has not revealed any indication that people were induced or intimidated in any manner to provide their personal information or to vote for a specific candidate.
Investigators have identified and interviewed two persons of interest in this investigation, however further investigation will be required to determine if criminal charges or charges under the Local Government Act are warranted.
On October 3, 2018, the Surrey RCMP set up a dedicated phone line for this investigation. To date, a total of six calls have been received on the tip line with two of those calls requiring follow-up by investigators which has been completed.
Concurrent to the investigation of the vote by mail applications, Surrey RCMP was made aware of third hand information regarding international students providing personal detail in exchange for money. Thus far, investigators have not located any evidence to substantiate these claims nor have any victims come forward to police.
It is important for the public to recognize that measures were taken by Chief Elections Officer to amend the application process to preserve the integrity of the election process. It is also important to recognize that no ballots were delivered to voters as a result of the fraudulent applications.
While the police do not routinely release details of on-going investigations, this update is being provided to reassure the public and allow for transparency in the election process.
The Surrey RCMP is asking anyone who believes they have been or may have been induced or intimidated for votes or personal information for voting purposes, to report it directly to the police through our dedicated phone line for this investigation at 604-599-7848.
Known To Police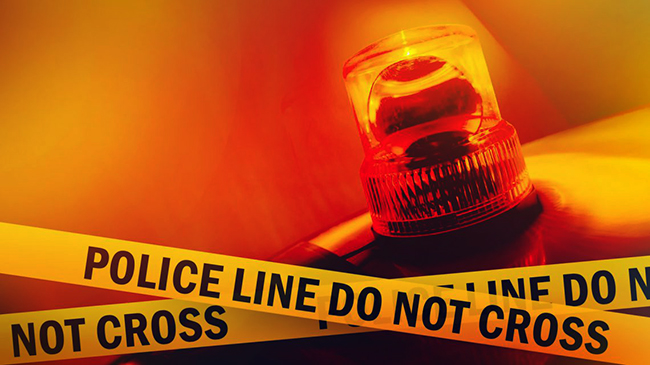 Yesterday afternoon just before 2:00 p.m., the Surrey RCMP was called to the 6700-block of 130 Street for a report of a shooting. Responding members located the victim and attempted life-saving measures until the BC Ambulance Service and Surrey Fire Department took over, however the male succumbed to his injuries and was pronounced deceased at scene. 
IHIT is working closely with its partners including the Surrey RCMP Serious Crime Unit, Lower Mainland Integrated Forensic Identification Services and the B.C. Coroners Service to gather evidence.
In order to further the investigation, IHIT is confirming the victim as 30-year-old Sumeet Randhawa of Surrey. Mr Randhawa was known to police.
"This is believed to be a targeted incident related to the ongoing Lower Mainland gang conflict and anyone with information is asked to contact IHIT" says Detective Lara Jansen of IHIT. 
Anyone with information is asked to call the IHIT information line at 1-877-551- IHIT (4448), or by email at ihitinfo@rcmp-grc.gc.ca.
Should you wish to remain anonymous, please contact Crime Stoppers at 1-800-222-TIPS (8477).
CONSTRUCTION INFORMATION PORTAL 
Welcome to the City of White Rock's Construction Information Portal!
This area acts as a one-stop-shop 'portal' where residents and businesses can get up-to-date and at-a-glance information about major private sector construction projects (with approved zoning) happening in our City.
To find out more about various City capital projects relating to beautification, revitalization, and infrastructure upgrades (e.g. the Johnston Road Gateway Streetscape Project, the Memorial Park Upgrade, etc.), you can find out more at our City Projects webpage.
October 06, 2018
Shots Fired In Campbell Heights


The Surrey RCMP are investigating after receiving reports Friday in the early morning hours of shots being fired in South Surrey.

At approximately 1:00 am the Surrey RCMP received multiple reports of shots fired in the 3300 block of 194 Street with two vehicles seen fleeing the area. Investigators attended the area and located evidence of a shooting taking place.

Around the same time, police were also made aware of a vehicle on fire in a nearby intersection of 28 Avenue and 188 Street. This vehicle has been seized as part of the investigation. 
Anyone with information about this incident please call the Surrey RCMP at 604-599-0502, or contact Crime Stoppers if you wish to remain anonymous, at 1-800-222-8477 or go to www.solvecrime.ca.
Surrey Hero's Recognized by Surrey Board of Trade  
l-r Board of Trade's Anita Huberman & Inspector Wendy Mehat
2018 Police Officer of the Year Winner: Inspector Wendy Mehat
Surrey RCMP and partners recognized at business awards gala
Thursday evening Surrey RCMP officers, auxiliaries, support staff, volunteers, and partners were recognized at the Surrey Board of Trade's 22nd annual Police Officer of the Year Awards.
The event celebrates the collaborative efforts of both the Surrey detachment and local business community for their outstanding service, innovation and commitment to public safety.
(click here for all the award winners)
October 05, 2018
Bus Driving Cloverdale Minister charged with sex related offences 
Sexual assault charges lead to appeal for further victims

Surrey RCMP is advising the public of an investigation which has resulted in sexual assault charges being laid against a former church elder and current bus driver. 

Brian Batke, 72 years-old from Surrey, has been charged with one count of Sexual assault and one count of Sexual exploitation.

The allegations stem from incidents which occurred in 2005 and were reported to police in 2017. At the time of these occurrences, the victim was a youth.

Brian Batke was a member of the Cloverdale Christian Fellowship Church from its inception and ended his association with the church in 2005. He has been a bus driver with Coast Mountain Bus Company for approximately 13 years.

Details of Mr. Batke's employment and his associations in the community are being released to the public because of their relevance to the allegations against him. Investigators believe there may be further victims who may have had contact with Mr. Batke at the church or as a bus passenger, who have not yet spoken with police. 

"Speaking with police about a sexual assault can be daunting and takes courage," says Cpl. Elenore Sturko. "Our investigators are aware of how difficult this process can be for people. We approach our investigations with care and compassion including the assistance of our victim services support workers."
There is a publication ban in place to protect the identity of the victim and police will not be releasing any further details in order to keep the integrity of the investigation.

Anyone who would like to speak with police regarding this investigation can call Surrey RCMP at 604-599-0502.
Meyer Snubbed By Fellow Union Members
GRANT MEYER member of BC Ferry & Marine Workers Union
Mayoral candidate GRANT MEYER is feeling the sting of his union brothers and sisters today. 
Yesterday CUPE members living in White Rock received the following postcard in their mail
October 02, 2018
Signs Signs Everywhere Signs - But Not Near Intersections
Surrey works crew trucks were sweeping a number of election signs off of main streets in South Surrey yesterday morning. 
Here is the official statement from the city of Surrey;
All candidates where sent a reminder notice to be in compliance with all election signs requirements including not to have any signs 25M from an intersection.

Staff have been out today removing signs in violation citywide.
To date over 500 signs were seized. Candidates will have to pay $25.00 per sign before the city returns them. That could get expensive.
Roxanne Charles Civic Treasure
Roxanne Charles and Jim Foulkes were officially honoured Tuesday evening night at the 15th annual Business and the Arts Reception at the Surrey Arts Centre. The Civic Treasures Program honours individuals who have made significant contributions to the development of arts and heritage in the City of Surrey and beyond. Since the program's inception in 1997, 44 Surrey residents have been named Civic Treasures.

"The success of Surrey can be attributed to our citizens who take great care and pride in our city," said Mayor Linda Hepner. "The Civic Treasures awards are our way of acknowledging and giving thanks to the individuals who play a significant role in raising the profile of arts and heritage in Surrey. I want to congratulate this year's recipients, Roxanne Charles and Jim Foulkes, for their dedication and for being such great advocates and civic ambassadors for us right across the region."
The Surrey Civic Treasure Award program recognizes and celebrates Surrey's highest achievers in the cultural sector. The program:
Honours and celebrates individuals who contribute in a significant manner to the cultural sector of Surrey.
Generates greater awareness, interest, and support for the arts and heritage.
Promotes cross cultural sharing and builds awareness, understanding, and community pride.
Enhances the profile of the City of Surrey by demonstrating its commitment to advancing cultural development.
Demonstrates that Surrey values arts and heritage, and those people who dedicate their lives to this area.
Profiles Surrey as a creative cultural centre and encourages tourism.
ROXANNE'S artistic skills seemingly know no bounds. Known best for her cedar art pieces, she also is an accomplished painter and has now branched out into carving.
Also honoured with the title of Civic Treasure was JIM FOULKES the director of the Surrey Historical Society. Congratulations to both.
Election Fraud?
UPDATE October 04, 2018
Investigation continues into mail ballot registration allegations
The Surrey RCMP continues to investigate concerns of any possible wrongdoing in Surrey's mail ballot registration process for the 2018 Civic Election. Police are appealing to any potential victims to contact police directly in order to expedite this investigation.

To date, the Surrey RCMP has only received third party allegations of any wrongdoing in the election process. No individuals have come forward to the Surrey RCMP to say that they have been victimized in any matters related to the voting process.

Surrey RCMP investigators have received a total of 72 mail ballot registration applications from Surrey's Chief Elections Officer as a result of some noted irregularities in the applications. Investigators are reviewing each of these application forms and following up with each registrant to ensure the legitimacy of each application and whether or not the irregularities were as a result of an innocent error on the part of the applicant.

The Surrey RCMP is asking anyone who believes they have been or may have been victimized or unduly coerced for votes or personal information for voting purposes, to report it directly to the police through our new dedicated phone line for this investigation at 604-599-7848.

"It is extremely important that we receive first-hand complaints from any individuals who may have been victimized so we can properly investigate these incidents," says Corporal Elenore Sturko. "We understand the time-sensitivity of this situation and have dedicated a significant number of resources and a new tip line to this investigation so the citizens of Surrey can be confident in the election process."

As noted by Chief Elections Officer, Anthony Capuccinello Iraci, during the City of Surrey's press conference on October 1st the election has not been compromised as no ballots were sent out by mail and the mail ballot process has been amended to further protect the integrity of the election. 
(watch the press conference here)
October 03, 3018
None Of Your Business
19 of the 22 candidates running for White Rock council addressed a small number of business owners last evening at the first All Candidates meeting for the upcoming civic election on October 20.
The focus of the evening was directed at improving and fostering a more vibrant business landscape in White Rock.
Unfortunately very few business owners took time out of their busy schedule to meet and speak with the candidates. The next ALL CANDIDATES meeting is scheduled for next Tuesday at the Trinity Anglican church on Roper avenue @ Foster street. Doors 6 p.m. meeting time 7 p.m. The focus on that event will be homelessness. The Tuesday meeting is open to the public unlike last evening which was for members of the Chamber of Commerce and the members of the BIA only.
September 29, 2018
Seniors Appreciation Day
(ALYSSIA NIELSEN warms the crowd up with her impersonations of ABBA & PATSY CLINE)
CARP (Canadian Association of Retired Persons) hosted their annual seniors appreciation day at the community centre yesterday afternoon. Mayor BALDWIN took a moment to speak with and honour "Elda" (pictured above) who is 102 years old.
Mayor Baldwin had some interesting figures. White Rock's senior population accounts for 34% of our population. The national average for cities with residents over 65 years of age is 16%. Mayor BALDWIN also noted the fastest growing age group in the population in Canada, wait for it, is the group of citizens over 100 years of age.
MP GORDIE Hogg was also in attendance with our two local MLA's STEPHANIE CADIEUX and TRACEY REDIES.
National Seniors Day is October 1
This is an occasion where all Canadians can join in celebrating older adults across Canada - whether a parent, a co-worker, a neighbour, or a friend. The Government of Canada is proud to acknowledge the life-long contributions our nation's seniors have made and continue to make to their families, communities and society. Our government is focused on improving income security, social inclusion, health and housing for seniors.
September 28, 2018
This Is Cool
Pretty good...the sun dial at the train station reads 1 p.m. The time was 1:57...daylight savings time.
Courtesy JOHN B VYE
Parr For The Course
Friends, city council, family and members of the late TERRY PARR'S Rotary Club gathered yesterday afternoon on White Rock's East Beach district.
The special occasion was the re-dedication to the new and improved TERRY PARR PLAZA located next to the Cottage Lunch restaurant.
Mary Brunet/White Rock Rotary spokesperson
The beautiful new plaza is now home to colourful posters referring to the various districts, people and happenings in the history of White Rock. Next time you visit the beach district take time to stop and relax in TERRY PARR PLAZA.
TERRY PARR owned and operated Parr Four Printing for a number of years in Central Plaza and worked tirelessly with the BIA, Rotary and many other community organizations.
September 27, 2018
Have You Figured This Out Yet?
Two days after the civic election? One might have thought it would have been a good idea to put this on the civic election ballot.
British Columbia is having a referendum on what voting system we should use for provincial elections. The referendum is being held by mail from October 22 to November 30, 2018. Registered voters will get a voting package in the mail from Elections BC between October 22 and November 2, 2018.
(click here for more information)
or
Reward offered for information leading to arrest of Brandon Nathan Teixeira


The Integrated Homicide Investigation Team (IHIT) is seeking public assistance to locate and arrest 27-year-old Brandon Nathan Teixeira for murder.

IHIT and its partners continue to work closely to track down Brandon Teixeira, who is believed to be extremely violent and is considered armed and dangerous.
TEIXEIRA was known recently to have been in South Surrey

Crime Stoppers is offering a reward of up to $5,000 for information that leads to the arrest of Brandon Teixeira. Tipsters remain anonymous and are urged to contact Crime Stoppers by phone at 1-800-222-TIPS (8477) or on the website www.solvecrime.ca

"IHIT will continue its search for Brandon Teixeira until he is in police custody," says Corporal Frank Jang of IHIT. "We believe the reward offered by Crime Stoppers will provide an extra incentive to those with intimate knowledge of Mr. Teixeira's current whereabouts to come forward."
Friday September 21, 2018
Oh Mark - No Canada
Mr. O Canada MARK DONNELLY
The Conservative party of Canada over the weekend chose their candidate for next year's federal election, and it wasn't MARK DONNELLY.
DONNELLY was one of three candidates who were hoping to win the nomination from KERRYT-LYNNE FINDLAY who was defeated in the last Federal election when ever popular former MLA Gordie Hogg took the riding for the Liberal party. The first time in decades the Conservatives did not claim the South Surrey/White Rock riding.
September 23, 2018
This Election Has Already Gone To The Dogs
White Rock council hopeful MIKE ARTMSTRONG is working hard to get his message out. A number of years back ARMSTRONG formed DOG. Dog Owners Group which lobbied heavily for changes to where and when dogs could be walked on the White Rock waterfront.
Well him and his canine coalition are out to change the laws.
SEPTEMBER 22, 2018
Where We Live
CKNW RADIO The Top Dog came calling to White Rock recently. What defines White Rock to so many people outside of our fair community?
Blue Frog Studios
KELLY BREAKS & JUANITA VANDERZALM sit down with CKNW reporter to talk about the past, present and future of Blue Frog
Harley/Horgan Heave Ho - Pulling Together

Semiahmoo Band Leader HARLEY CHAPPELL and Premier JOHN HORGAN work together to erect the new totem pole erected on the Semiahmoo Land in Peace Arch Park this morning at a special ceremony.
The new pole replaces an older pole that used to stand near the tourism office north of the border. The pole was erected in the 50's and removed by the province of BC in the late 90's. Neither occasion was marked with the ceremony and tradition the event called for.
(the new pole is located in the NW corner of the Peace Arch lawn area between Canada and the United States)
September 20, 2018
Rail Safety Meeting
Thursday the city of White Rock hosted a Rail Safety forum at the White Rock Community Centre.
White Rock Mayor BALDWIN, Surrey Mayor LINDA HEPNER, MLA TRACY REDIES, and MP GORDON HOGG identified the need for all levels of government to address, noise cessation from trains as they travel through the Semiahmoo Peninsula, the threat of slides along the corridor between White rock and Crescent Beach as well as the constant problem of residents wandering all over the rail line
The meeting concluded with a promise for the panel to continue to work towards solving the above problems.
Rail cars carrying a toxic brew of dangerous goods are quietly rattling through the popular seaside communities of White Rock and Crescent Beach, posing the risk of a major disaster in the event of an accident or explosion.
A Vancouver Sun review of codes placed on just a sample of those rail cars reveals dangerous goods such as chlorine, methanol, caustic soda/sodium hydroxide, liquid hydrocarbons, argon/refrigerated liquid, sodium chlorate, ethanol and gasoline mixture, styrene monomer, and petroleum crude oil.
 Read yesterday's full story that ran in the VANCOUVER SUN (click here)
Lights/Camera/Action
The city of White Rock announced three weeks ago they were going to install a special CCTV camera @ 5 Corners to monitor and discourage vandalism of the recently created Rainbow Crosswalk.
Despite the city initially saying the camera would not be operational until later in the Fall, the camera and equipment went up this week.
Roxanne Charles Civic Treasure
Semiahmoo artist and band councillor ROXANNE CHARLES will be honoured at Surrey Arts Centre on October 02. The local artist has hosted many art shows in White Rock and South Surrey over the past year as well as a place of honour at the Bill Reid Gallery in downtown Vancouver.
Congratulation neighbour.
Do You White Knuckle Drive On 16th Avenue?
Traffic lights are going up at three locations along the busy 16 Avenue corridor that runs through Langley.
The first phase of the 16 Avenue Corridor Improvements Project will see lights going up at the 208 Street, 232 Street and 240 Street intersections, a report from the Township of Langley Engineering Division said. The most recent study on traffic accidents was done back in 201.3 From 2009 to 2013, the highest number of collisions on 16 Avenue occurred at the 208 Street and 240 Street intersections, with 39 collisions and 38 collisions, respectively.
Since 2013 the traffic as anyone who uses the road has increased dramatically. Fatal accidents on the stretch of roadway are now commonplace. 
There has been no indication Surrey has any plans for safety and slowing down the traffic coming and going to their Campbell Heights industrial area.
Tuesday September 18, 2018
Sunday afternoon was a special day for the children of HARLEY CHAPPELL leader of the Semiahmoo First Nations.
The ceremony was held at Earl Marriott Secondary school in South Surrey.
Monday :September 17, 2018
OH NO! Say It Ain't So
The Latest SMASH HIT at the White Rock Playhouse!
So, with all of the construction happening on Johnston Road, two waterlines burst Sunday, sending rocks and debris smashing in a large front window and several of the front doors.
First reports are that the pantomime giraffe was uninjured in the blast.
T. Saunders
Sylvia Van Sickle
It happened again around 6:15 pm when my husband was in the theatre for the rehearsal of another play and the glass was being replaced. He said it was like a bomb going off and the rocks, water and glass just missed him. He said if it had hit anybody it would have killed them. All the glass that was replaced was broken and then some, the carpets were flooded and the gyproc on the back wall was wet and dented from the rocks. Thank God nobody was injured. I guess the replacement part was faulty too?
September 13, 2018

Delta Goes Green
Health Canada this week gave the green light to Emerald Health Therapeutic and Village Farms International to expand their operation to 550,000 square. The new facility will double in size to over a million square feet of cultivated marijuana by the end of the year.
The expanded facility which is automated will have a processing line which will harvest, trim, dry and package.
September 11, 2018
Somewhere Over The Rainbow
Once again the White Rock rainbow crosswalk has been vandalized by a car burning rubber over the walkway at Five Corners.
The city of White Rock last week made an announcement that a surveillance camera (CCTV) would be installed this Fall in the are to prevent actions like this. Works crews will be out again this morning attempting to restore the bright colourful crosswalk.
Currently the city has two CCTV cameras operating in the city. One is located at the city's works yard on Keil street, and the other camera was recently installed to monitor activity at the under construction re-do of Memorial Park. That camera is located on the east wall of the city museum.
September 10, 2018
We're #3
Scott & Liz Campbell Holroyd
South Surrey resident LIZ CAMPBELL HOLROYD was diagnosed in 2010 with Parkinnsons disease. As she waged her own personal battle against the disease LIZ began raiding money for research into Parkinsons disease. First as part of a group of friends who participated in Parkinsons Walks in the Fraser Valley. In 2015 LIZ and friends felt We should have our own walk right here in White rock.
Yesterday despite inclement weather the walkers tunned out in force to raise tens of thousands of dollars to aid researchers.
Liz Campbell Hilroyd & Jean Blake CEO Parkinsons BC
JEAN BLAKE the CEO of Parkinsons BC was on hand to welcome the walkers and runners to the 2018 White Rock Parkinsons Walk. BLAKE congratulated the participants on making the White Rock/South Surrey walk the third largest fundraising walk in British Columbia. Funds raised in BC through this event help to provide valuable support services and education offered by Parkinson Society British Columbia in BC as well as fund national research efforts.
Not bad for only three years. Thank you everyone. See you next year.
(click here to make your donation)
Johnston Road Closed
Christy Fox photo
After conducting major excavations to upgrade critical water and sewer infrastructure, installing soil-cell structures for the new trees, and addressing sidewalk safety matters on the east side of Johnson Road, the City of White Rock has reached a stage in the project where the City is now able to expedite the remaining construction work required to complete this phase. In order to do this, the following activities will occur from September 10, 2018 to September 15, 2018.
Do you take Translink? 
If you take Translink, please check their schedule for detours for buses along Johnston Road, which is included in our Johnston Road Revitalization press release (http://ow.ly/AXUO30lLq0c)
Direct link here: http://ow.ly/lpHb30lLq9O
Fly Like An Eagle
Dozens of eagle lovers and naturists were on hand yesterday afternoon to protest the cutting down of a majestic fir tree in South Surrey. The tree in question was home to a giant eagle nest. The developer of the property @ 20th avenue and Croydon Drive in the Grandview Corners district is currently under investigation for the devastating destruction of the natural habitat.
Until recently such an act carried a set fine which in the large picture of a major development was just brushed off as the cost of doing business.
(left) David Hancock / Hancock Wildlife Organization
The protest was spearheaded by the Ocean Park Beautification organization who have enlisted the aid of DAVID HANCOCK from the Hancock Wildlife Organization. HANCOCK has for years through his organization installed live streaming video cameras on eagle nests throughout British Columbia including the White Rock eagle cam in Ocean Park was on hand to explain how important the habitat in our area is to the eagles.
HANCOCK explained a pole could be erected to aid the eagles in the construction of a replacement nest in the field which adjoins HWY 99. HANCOCK identified the eagles will be returning to the area in October to begin work on their coming season nests. Time is of the essence.
The Show Must Go On
Saturday evening the members from the COMMUNITY THEATRE COALITION came together for their 35th annual awards ceremony.
The gala evening was hosted by the White Rock Players organization at their home playhouse in uptown White Rock.
White Rock Players Club winners included CINDY PETERSON for Best Performance By An Actress In A Leading Role in Osage County and Best Production (Comedy Drama) for "The Woman In Black."
PAT MCLEAN a fixture in community theatre who passed away in January was honoured for her tireless work behind the scenes on countless local productions with the White Rock Players club.
September 09, 2018
We Dump Over A Billion Litres Of Waste A Day Into The Fraser River
..stop and think about that for a moment.
Is Fisheries & Oceans Canada ignoring Washington State research on chemical contamination from sewage treatment plants?
ARE THREE LARGE SEWAGE TREATMENT PLANTS located on the Fraser River estuary contributing to the decline of the Southern Resident Killer Whale population? Between them they discharge 1.1 billion litres of effluent every day of the year into the estuary and nearshore marine waters. The largest, Iona Island, provides only primary treatment and has been permitted by Fisheries and Oceans Canada to continue at that level until 2030.
September 07, 2018
Surrey RCMP Warning
Surrey RCMP thought they had their man Wednesday evening when they descended on a home in South Surrey. Unfortunately BRANDON NATHAN TEIXEIRA escaped.
TEIXEIRA has been charged with the first degree murder relating to the death of NICHOLAS KHABRA who was shot and killed in Surrey in October 2017.
TEXEIRA is considered armed and very dangerous.
TEIXEIRA is described as:
Caucasian.
Five feet 10 inches tall.
161 pounds.
With brown eyes and brown hair.
Having several tattoos: a snake tattoo on left side of his chest and a sleeve tattoo on his left arm.

Don't Just Complain - DO SOMETHING!
While US thermal coal exports have continued to increase at Westshore Terminals in Delta in recent years, a proposed new coal port on the Fraser River in Surrey still has not been built.
September 06, 2018
Surrey First Slate Announcement
Surrey councillor TOM GILL recently announced he was the candidate from the Surrey First team that would be running to succeed mayor LINDA HEPNER.
Yesterday GILL announced his full team of candidates for the Surrey First Team. Cloverdale resident Raminder Thomas, South Surrey resident Linda Annis, Upkar Tatlay, Narima Dela , Trevor Halford and Narima Dela Cruz. These new candidates will join returning incumbent Surrey First coujncillors Vera LeFranc and Mike Starchuk.
September 05, 2018
Prime Minister TRUDEAU was joined by Premier HORGAN and Surrey mayor LINDA HEPNER yesterday for a major funding announcement regarding mega projects in the Lower Mainland.
In addition to the Broadway - UBC subway line the federal and provincial government have now fully committed the funds for Surrey's light rail system.
The Government of Canada will contribute $1.37 billion to the two projects, the Government of British Columbia will contribute $1.82 billion, and Translink, the City of Vancouver, and the City of Surrey will contribute $1.23 billion.
Now that the business case for the Surrey-Newton-Guildford LRT is approved, TransLink is ready to secure a contractor to begin construction in 2020.

"By 2041, we expect more than 400,000 people to move to communities south of the Fraser," says Surrey-Newton-Guildford LRT Project Director Stephan Mehr. "LRT will transform Surrey. It will encourage more livable neighbourhoods and support growing job centres. Three-quarters of transit trips start in Surrey and end in Surrey. This shows people living there want to be able to work and play close to home. LRT will make that type of lifestyle easier to attain in Surrey, while preparing the city for decades of growth."

TransLink, with support from the Government of Canada and contributions from the City of Surrey, is funding the $1.65-billion Project, a key part of the Metro Vancouver Mayors' Council 10-Year Vision. The Surrey-Newton-Guildford LRT Project will feature:

· 10.5 km of street-level light rail service along King George Blvd. and 104 Ave.
· 11 new stops, including two new exchanges
· 27-minute travel time connecting Surrey City Centre, Guildford and Newton
· Five-minute frequency in peak hours
"Bringing light rail to Surrey will transform the city, connect communities, and make getting around the Lower Mainland faster and easier. The Broadway Subway will also go a long way in reducing commute times and transit overcrowding, and making Vancouver's Skytrain even more convenient and accessible. Our government will continue to listen to communities, and make historic investments in the infrastructure they need, today and tomorrow."

—The Rt. Hon. Justin Trudeau, Prime Minister of Canada
September 02, 2018
All Abilities and All Ages Playground - Open
The ALL Abilities ALL Ages Playground was officially opened yesterday.
"GENERATIONS PLAYGROUND" located in the Ruth Johnson portion of Centennial Park is now home to a wonderful addition to the White Rock/South Surrey recreation landscape.
Representatives from the Peace Arch Hospital Foundation, the city of White Rock and MYRA MERKAL on behalf of the White Rock Firefighters all were acknowledged for their contributions to the new park.
Tracy Redies photo
August 31, 2018
Then There Were Four
The race for the mayor's chair in White Rock just became a four horse race.
MICHAEL PEARCE a former mayor of Penticton and Quesnel served a total of 13 years as mayor, with a decade on council prior to the mayor's chair. In total, Pearce served in local government for 23 years.
Pearce said the No. 1 issue in White Rock is the "proliferation of high-rise development. There have been eight or nine already approved of 14 to 17 storeys — contrary to the OCP — all in a two square mile radius."
The other main issue is the lack of openness of council with too many meetings being done in camera.
PEARCE will run against fellow Independent GARRY WOLGEMOUTH, Democracy Direct candidate DARYL WALKER and incumbent councillor Grant Meyer.
HWY 99 Road Closure
Black smoke could be seen for miles yesterday afternoon when a southbound HWY 99 semi trailer truck carrying a load of hay caught fire. 
Residents in the area report hearing a large explosion shortly after the fire broke out. There were no reported injuries but traffic in the area of 16th and 24th avenue and HWY 99 was brought to gridlock for hours late yesterday afternoon.
Our BCHL entry The Surrey Eagles open the 2018 season Friday September 07 vs Coquitlam Express.
PETER SCHAEFER former Vancouver Canuck and former bench boss for The Eagles returns behind the bench.
More names seem to be added on a daily basis for candidates in the upcoming civic election in White Rock.
GARRY WOLGEMOUTH a long time critic of the current council and city hall has stepped forth and announced he will seek the position of mayor in October.
MOTI BALI the recent recipient of the Citizen of the Year award in White Rock will stand for councillor
The DEMOCRACY DIRECT slate will consist of (l-r) Christopher Trevelyan (councillor) Darryl Walker (mayor) Anthony Manning, Erika Johnson & Scott Kristjanson all seeking a councillor seat.
More than 100 employers to attend Black Press career fair
The Black Press Extreme Education Career Fair returns to the Cloverdale Agriplex on Sept. 13
August 26, 2018
Could We Get This Right - Please
August 20, 2018
Mother charged in Langley girl's death
Second degree murder charge laid in connection with homicide of Aaliyah Rosa

Langley: A woman has been arrested and charged with second degree murder in connection with the homicide of Aaliyah Rosa.
On July 22, 2018 at about 9:30 p.m., emergency services were called to an apartment building near 200th Street and 68th Avenue in Langley, B.C. where they found 7-year-old Aaliyah Rosa deceased. Aaliyah's death was deemed a homicide and the Integrated Homicide Investigation Team (IHIT) took conduct of the case.
Investigators quickly determined that this was an isolated incident and there was no risk to public safety. 
Since the initial deployment, IHIT and its partners worked tirelessly to collect and compile all the evidence for charge approval consideration to crown counsel. An extensive neighbourhood canvass was undertaken and numerous interviews were conducted. 
On August 17, 2018, Aaliyah's 36-year-old mother, Kerryann Lewis, was arrested and charged with second degree murder for her death.
Ms. Lewis will appear before a judge in B.C. Provincial Court on August 20, 2018. 
Overnight Homicide In Newton
UPDATE - Name & identity Released
IHIT is confirming 48-year-old Lakhwinder Singh Bal of Surrey was the victim of homicide. Mr. Bal was known to police and investigators believe his murder was not a random act. 
Corporal Frank Jang of IHIT says, "We need those who knew Mr. Bal to come forward and assist our investigators piece together a time line of his activities leading up to his death."
Anyone with information is asked to call the IHIT information line at 1-877-551- IHIT (4448), or by email at ihitinfo@rcmp-grc.gc.ca.
Should you wish to remain anonymous, please contact Crime Stoppers at 1-800-222-TIPS (8477).
Surrey Royal Canadian Mounted Police last evening were called to a serious assault which occurred in the 12900 block of 96th Ave., Surrey, B.C. On August 19th, 2018 at approximately 9:00 P.M. Surrey Royal Canadian Mounted Police received several 911 calls reporting a fight in the 12900 block of 96th Ave., of Surrey at the local McDonald's restaurant.
Police officers from the Surrey Royal Canadian Mounted Police attended to the scene, and located a male collapsed on the ground suffering from Serious Life Threatening injuries. The male was transported to hospital by B.C. Ambulance. The male died from his injuries early this morning

Surrey Royal Canadian Mounted Police are seeking the public's assistance, and are asking anyone who may have witnessed the assault or observed someone fleeing from the area are asked to call the Surrey R.C.M.P. at 604-599-0502 or to call Crime Stoppers in reference to Surrey File # 2018-123502.
August 16, 2018
Motor Vehicle Collision – 16 Avenue and 182 Street


Yesterday (Tuesday August 15) at approximately 9:00am, Surrey RCMP responded to a collision between a commercial truck and a passenger car on 16 Avenue near 182 Street in Surrey.

Initial reports indicate that the commercial truck was traveling eastbound and the passenger car was traveling westbound when the collision occurred. The driver and lone occupant of the car was taken to hospital in serious condition. The driver and lone occupant of the commercial truck had minor injuries and remained on scene.

Surrey RCMP remained on the scene until mid - afternoon. 16th avenue was closed in the area for hours.

No further details are available at this time as the investigation is in the early stages.
Free Parking
Shar Ramage photo
The city of White Rock have temporarily re purposed the lot at the corner of Russell Avenue and Johnston Road for free three hour parking in the uptown district of White Rock.
Eventually the lot will be converted into a beautiful green space/park.
August 14, 2018
White Rock Firefighters Step Up
Members of the White Rock Fire and Rescue team leave today to join other firefighters in the Interior of BC .
Travel safe men and bring 'em back alive.
B.C. state of emergency due to wildfires UPDATE 8:30 Wednesday morning)
The province has declared a state of emergency. Public Safety Minister Mike Farnworth says "Taking this step will further ensure we can protect the public, property and infrastructure, and assist with firefighting efforts." There are more than 500 wildfires burning in B.C., with more than 21,000 people under evacuation orders or alerts.
Locally
The threat of forest fires is not limited to rural Interior neighbourhoods. The city of Surrey has moved the rating for the danger of fire to EXTREME in the South Surrey Sunnyside Park area.
Please be careful.
August 11, 2018
Applications are open for prospective non-medical cannabis retailers
Government is now accepting private cannabis retail store license applications, which will allow for the sale of non-medical cannabis in the province.
The Liquor and Cannabis Regulation Branch (LCRB) has posted a complete suite of application materials and guidelines found at the link below:
www.gov.bc.ca/cannabisregulationandlicensing
In July, the LCRB posted detailed information at the above link regarding applicant eligibility requirements and the rules that will govern future private non-medical cannabis retail stores. Prospective applicants are strongly encouraged to carefully review all of this material prior to applying.
August 10, 2018
Over and Out?
ERNIE KLASSEN wearing a hat - Debbie Lawrence photo
ERNIE KLASSEN the owner of a floral shop at Five Corners and the head of the White Rock BIA board of directors may have shot himself in the foot.
KLASSEN participated in the annual Sea Festival parade Sunday evening walking alongside a car that had sign-age urging parade watchers to VOTE FOR ERNIE KLASSEN / White Rock council.
The move is a clear violation of the city's election sign bylaw which clearly states "Political Signs shall be displayed not more than 30 days before the date of a local government, provincial or federal election or referendum." A member of the DEMOCRACY DIRECT candidate team filed a formal complaint with the city of White Rock first thing Monday morning.
The city of White Rock does not feel KLASSEN has denied himself the right to run in the upcoming October 20th civic election.
Well Known Eagle Tree Nest Destroyed
Local wildlife caretaker DAVID HANCOCK on how one of the most visible and loved eagle nest was brought crashing to the ground in Morgan Creek.

The Croydon Drive Bald Eagle Nest in Surrey, BC, Canada illegally destroyed last month, must be the last Bald Eagle nest tree ever again cut down in B.C. without adequate mitigation plans.

As citizens with a deep concern for British Columbia's wildlife, we wish to register our strong support for the full protection of Bald Eagles in our province. These magnificent birds have rebounded from near extinction in North America within the last few decades, and their numbers are slowly growing in the Lower Mainland. We support their protection at all stages of their life cycle. There are currently 79 nesting territories in Delta, the highest number of any city in the world, and 43 in Surrey. We support their presence in our communities and are strongly opposed to their nest trees being destroyed.

We furthermore wish to state our support for the proactive mitigation proposal by the B.C. Provincial Ministry of Forests, Lands and Natural Resource Operations branch (FLNR) and the City of Surrey following the loss of the active Bald Eagle nest at Croydon Drive, Surrey. This proposal includes (a) the immediate preservation of the lands and trees surrounding the old Bald Eagle nest (under City of Surrey Bylaws), and (b) the erection of a pole and nest to be in place by September 10 so that the eagles returning from their northern migration see an alternative nesting site ready and waiting.

We are also in support of the enforcement of the BC Provincial Wildlife Act to the full extent of the law, which states that Bald Eagle nests are protected for all 12 months of the year, including the imposition of maximum financial penalties on offenders.
For the full background on what has happened and our efforts to mitigate this, read the details here
Update: Crescent Beach Coastal Flood Adaptation Strategy
If you remember back in May a Surrey engineer made the bold statement the city of Surrey was considering purchasing all the homes in Crescent Beach.
(click here to read that story)
Well that all changed a week ago.
In response to additional feedback from directly impacted stakeholders from Crescent Beach the Managed Retreat option is being removed from the Crescent Beach study area. No further analysis will be conducted on this option and it will not be recommended by staff in the draft Coastal Flood Adaptation Strategy (CFAS) to be brought forward in spring 2019.
The city will continue to investigate and evaluate the Crescent Beach community's preferred option of an Expanded Edge and its second preferred option of a Barrier Island/Spit.
As we move forward with the development of CFAS, the city will expand its monitoring of;
Sea level changes,
Ground subsidence,
Long-term beach erosion,
Storm surge and wave damage
Seasonal water pooling
An information report will be forwarded to City Council in the New Year with detailed analysis of Crescent Beach's preferred long-term option of an Expanded Edge. The city will continue further consultation with the residents and businesses of Crescent Beach in the development of the Coastal Flood Adaptation Strategy.
The Coastal Flood Adaptation Strategy and the latest information on the development process can be found here.
August 07, 2018
Semiahmoo House Society

Congratulations to Stacey Kohler who won 25 meter breaststroke = bronze
100 meter freestyle = silver for Canada in the 2018 National Special Olympic Summer Games in Antigonish, Nova Scotia!
You inspire us all Stacey!
August 06, 2018
Meet the 2018 Miss White Rock
SNOVER GILL will assume the duties of Miss White Rock for the coming year. GILL was crowned Friday evening at a special Sea Festival ceremony at the White rock Playhouse.
The Peace Arch Hospice Society sponsored entrant, SNOVER GILL will be featured in an in depth interview in the coming weeks here in THE SUN.
August 04, 2018
The Tyee provides another interesting article explaining the various forms of voter reform we will be voting on this Fall in British Columbia.
The options we will choose from — Rural-Urban, Dual-Member and Mixed Member — are innovative, made-in-B.C. versions of pro rep that accommodate the geographic nuances of our province.
Fire BC
After a relatively slow fire season in British Columbia, this week a larger than usual number of fires broke out this week.
Out-of-province firefighting personnel and aircraft will be arriving in B.C. over the next week to help the BC Wildfire Service battle 446 wildfires burning throughout the province.
Twenty firefighters from Alberta and 15 firefighters from the Northwest Territories arrived in B.C. on Thursday, Aug. 2.
Twenty firefighters and 10 support staff from Saskatchewan are scheduled to arrive in the province on Sunday, Aug. 5.
Four Canadair CL-415 water-skimming aircraft from Quebec will be arriving in the coming days, joining over 150 aircraft that are currently supporting ground crews.
Another 65 personnel from New Zealand (a mix of firefighters and support staff) and 62 firefighters from Mexico will arrive in B.C. on Monday, Aug. 6.
A group of 25 support staff from Australia are also expected to arrive next week.
These resources will join over 2,200 people currently engaged in the Province's wildfire response, including BC Wildfire Service firefighters, government staff, forest industry personnel and contractors.
(click here to stay informed of forest fires in British Columbia)
REMEMBER THIS Phone #
To report a wildfire or open-burning violation, call 1 800 663-5555 toll-free, or *5555 on a cellphone.
August 03, 2018
Quicker Border Crossings
Construction is underway at the Highway 13 Aldergrove/Lynden border crossing to add more lanes, improve intersection flow and build new cycling and pedestrian infrastructure, so people and goods can flow more smoothly.
A section of Highway 13 will be widened from two lanes to five lanes, with new southbound Nexus and commercial vehicle lanes and a northbound truck climbing lane. Along with the additional lanes, the project includes a new east-west connection and signal at 3B Avenue, a safety upgrade at the intersection of Highway 13 and 8th Avenue, and pedestrian and cycling facilities at 0 Avenue.
Tybo Contracting Ltd. of Langley was awarded the $15.38-million contract for the work that will finish in fall 2019. The ministry is committed to ensuring traffic delays related to construction are minimal. It will provide travel advisories on changeable message signs .
The Tyee provides another interesting article explaining the various forms of voter reform we will be voting on this Fall in British Columbia.
The options we will choose from — Rural-Urban, Dual-Member and Mixed Member — are innovative, made-in-B.C. versions of pro rep that accommodate the geographic nuances of our province.
Fire BC
After a relatively slow fire season in British Columbia, this week a larger than usual number of fires broke out this week.
Out-of-province firefighting personnel and aircraft will be arriving in B.C. over the next week to help the BC Wildfire Service battle 446 wildfires burning throughout the province.
Twenty firefighters from Alberta and 15 firefighters from the Northwest Territories arrived in B.C. on Thursday, Aug. 2.
Twenty firefighters and 10 support staff from Saskatchewan are scheduled to arrive in the province on Sunday, Aug. 5.
Four Canadair CL-415 water-skimming aircraft from Quebec will be arriving in the coming days, joining over 150 aircraft that are currently supporting ground crews.
Another 65 personnel from New Zealand (a mix of firefighters and support staff) and 62 firefighters from Mexico will arrive in B.C. on Monday, Aug. 6.
A group of 25 support staff from Australia are also expected to arrive next week.
These resources will join over 2,200 people currently engaged in the Province's wildfire response, including BC Wildfire Service firefighters, government staff, forest industry personnel and contractors.
(click here to stay informed of forest fires in British Columbia)
REMEMBER THIS Phone #
To report a wildfire or open-burning violation, call 1 800 663-5555 toll-free, or *5555 on a cellphone.
August 03, 2018
Quicker Border Crossings
Construction is underway at the Highway 13 Aldergrove/Lynden border crossing to add more lanes, improve intersection flow and build new cycling and pedestrian infrastructure, so people and goods can flow more smoothly.
A section of Highway 13 will be widened from two lanes to five lanes, with new southbound Nexus and commercial vehicle lanes and a northbound truck climbing lane. Along with the additional lanes, the project includes a new east-west connection and signal at 3B Avenue, a safety upgrade at the intersection of Highway 13 and 8th Avenue, and pedestrian and cycling facilities at 0 Avenue.
Tybo Contracting Ltd. of Langley was awarded the $15.38-million contract for the work that will finish in fall 2019. The ministry is committed to ensuring traffic delays related to construction are minimal. It will provide travel advisories on changeable message signs .
July 19, 2018
Rockin' The Rock
East beach was rocking and rolling last night as the second the Concerts Near The Pier took over East Beach's Totem Park.
Headliner DANIEL WESELEY is joined on stage by sons FINN & SHEA
A capacity crowd welcomed DANIEL WESLEY back to White Rock Thursday evening. WESLEY who now makes his home on the Sunshine Coast performed songs from his five previous albums. Including numerous songs which DANIEL explained to the crowd had been recorded @ White Rock's Turtle Recording Studios.
Prior to the start of the show Semiahmoo First Nations leader HARLEY CHAPPELL gifted DANIEL with a beautiful hand painted ceremonial drum.
White Rock's BEYOND THE EYES brought out a lot of fans and friends to kick off the concert.
Next in the continuing summer concert series will be July 26 when THE LONELY (Roy Orbison tribute) and BIG RIVER (the premier Johnny Cash tribute show) bring their country rock songbooks to the sunny shores of Semiahmoo Bay.
July 18, 2018
Vanessa Ybarra
Yesterday morning I was asked to address the parking or lack thereof in White Rock. Check it out
D. Chesney
Morning show co-host VANESSA YBARRA talks parking and waterfront development in White Rock.
(click here to listen live online)
No Surprise Here
Former Surrey mayor DOUG McCALLUM has announced he will seek the mayor's chair in the upcoming October civic election. McCALLUM will be in a head to head battle with TOM GILL current Surrey First councillor who hopes top move into the big chair with Mayor LINDA HEPNER retiring.
McCALLUM was mayor of Surrey from 1996-2005 when he was defeated by upstart DIANNE WATTS.
McCALLUM had served one term as a councillor in Surrey from 1993-1996.
Red Rover Red Rover We Call Over.....
Surrey First councillor BARB STEELE has now split from the Surrey First party to join breakaway Surrey First councillor BRUCE HAYNE who has set his sights on the mayors chair in Surrey. The infighting amongst the Surrey First candidates continues. Mayor LINDA HEPNER on Wednesday came out and said STEELE was not going to be a candidate on the Surrey First ticket.
HAYNE/GILL & now MCCALLUM . This is shaping up to be a battle royal!
July 17, 2018
Finally!
The replacement of the Pattullo Bridge, which will make moving across the Fraser River safer for all bridge users, is one step closer to completion.
A request for qualifications (RFQ) has been released to identify a contractor to design, build and finance a new Pattullo Bridge.
The new four-lane crossing will provide improvements for everyone using the bridge, including people who are driving, cycling or walking, as well as communities on either side of the bridge in New Westminster and Surrey.
Opened in 1937, the Pattullo Bridge is one of the oldest bridges in Metro Vancouver. The bridge was designed for a 50-year life, which has been exceeded by 30 years.
The new bridge will have modern, wider lanes, separated by a centre median barrier, and dedicated walking and cycling lanes, separated from traffic by a barrier on both sides of the structure.
As part of a competitive procurement process, the RFQ is an invitation for bidders to submit their qualifications. The RFQ will close in September 2018. The Ministry of Transportation and Infrastructure will select up to three respondent teams to participate in the next phase of the competitive selection process, which is the request for proposal stage.
Construction is anticipated to begin in 2019. The new bridge is expected to be open to traffic in 2023. Once the new bridge is open, the existing Pattullo Bridge will be removed.
July 11, 2018
Put That In Your Pipe
...bagpipe that is
Every Friday this summer, join a member of the Crescent Beach Pipe Band on the White Rock Pier at sunset as they will be piping as the sun sets.
Fridays at Dusk (8:30 – 9:30)
July 09, 2018
Stay Off The Tracks!!!
BNSF railways has taken the bold step to hire a rail police office to patrol the section of rail line from the Peace Arch border crossing to the Crescent Beach swing bridge. It obviously is due to the fact no matter how many signs the city of White Rock and Surrey erect warning of dangers and fines of walking on the rail lines, many just ignore the signs.
If you are caught walking on the rail line you will receive a $115.00 dollar ticket.
Crescent Beach To Get Rail Line Fencing
Friday, March 16, 2018
CBPOA (Crescent Beach Property Owners Association) - March 7th, 2018, General Meeting Minutes
Whistle Cessation Update.
An outstanding safety requirement to achieve whistle cessation is to address pedestrian access onto the tracks. Since February, 2017, Surrey has committed to pay for the design, installation and ongoing maintenance of a pedestrian fence along the rail line from the Beecher St. crossing to the end of Bayview. To preserve as much street parking as possible, parts of the fence were proposed to be installed on BNSF property, requiring their permission to do so. BNSF proposed an annual lease payment of several hundred thousand dollars. In February 2018, BNSF asserted their position that they will not waive the lease requirement but were willing to negotiate the amount of the lease payment. Subsequently BNSF said they would require an annual lease payment of $225,000.
Given this amount, the City has had to decide to move forward and install the fence on the City's side of the property line adjacent to Bayview Street.
The sentiment of the meeting was that after 10 years of watching the CBPOA and the City work on this issue the members present seemed relieved and grateful for the City plan to move forward, as presented by Graeme. The loss of parking and the introduction of a 6 ft. high fence will be the consequences of whistle cessation; despite every reasonable effort by the City to try and persuade BNSF otherwise.
Two members from Bayview pointed out that it may be difficult to exit some driveways from Bayview if public road parking is allowed after the fence is built. They also said it would be appreciated if the fence was made as visually appealing as possible. Graeme made note of these comments and will accommodate as best as possible.
Next steps – design, - style, archaeological risk, underground utilities. Build. Send a letter to BNSF, (where they will have 30 days to respond). Draft by-law.
The members thanked the City representatives for their updates.
July 05, 2018
Teen Track Tragedy
The victim of the fatal accident identified as Elgin Secondary student 15 year old Jack Stroud.
Amtrak Passenger train hits teen near Crescent Beach
Shortly after 10 p.m. on Wednesday night, a northbound Amtrak passenger train hit a young male just south of Crescent Beach. Emergency services vehicles poured into the Crescent Heights neighbourhood at the top of the Christopherson Steps (101 Steps) that lead to the elevated pedestrian walkway over the BNSF tracks and onto the beach below.
The victim was identified by several groups of teens leaving the scene as a 14 year-old from south Surrey who had just graduated from grade 9 at Elgin Park High School. His injuries that included a large head wound were described as extremely serious with CPR being administered by firefighters.
Don Pitcairn
Columnist, White Rock Sun
Services for JACK STROUD were held this past Friday at the Peace Portal Alliance Church in South Surrey
July 10, 2018
Shot Down In Flames
The entire five members of council present last evening voted unanimously to reject the proposed million dollar gateway to be located at the corner of Johnston Road and North Bluff avenue.
Councillors Fathers/Chesney/Lawrence/Sinclair and acting mayor Knight all cast their votes in the negative.
Council voted in favour of new crabbing and fishing regulations for the float located on the East side of the end of Canada's longest pier.
The new regulations will prohibit crabbing and or fishing from the north side of the float. It is hoped this will curb the current disputes between crabbers/fishermen and the operator of the Whale Watching tour operating at the end of the pier.
White Rock council last evening voted unanimously to have city staff explore the possibility of creating much needed public parking in the Town Centre when designing the new city park/green space to be located at Russell avenue and Johnston Road.
The motion put forth by councillor CHESNEY requested city staff to incorporate a one, two or more storey below ground parking structure to alleviate the continuous pressure on public parking in the city. Staff will prepare a report to be brought back before council in September.
Surrey Councilor Calls For Policing Review
Surrey First's TOM GILL
Surrey councillor TOM GILL recently announced he would be seeking the mayor's chair in the upcoming civic election in October. Responding to the public outcry for safer Surrey streets Gill announced on Monday that Surrey residents could go to the polls next fall to decide if they want their own police department. Gill told his fellow councillors that he plans to introduce a motion at next week's council meeting directing city staff to make plans for a third-party review of Surrey's policing options, including bringing back a city police force.
BACKGROUNDER
In 1887, Surrey hired its first official police constable, Edmund T. Wade, who worked on a part-time basis. In 1950, Surrey council voted to hand over policing duties from the Surrey Municipal Police Department to the RCMP. Fifteen RCMP constables began patrolling the city on May 1, 1951.
June 29, 2018
Nothing To Be Proud Of
The Canadian Federation of Independent Businesses recently conducted a survey with 20 cities in British Columbia. The survey was designed to evaluate how easy it was to access information, how good the information was and the quality of the regulatory framework.
Surrey # 8 out of 20
White Rock #17 out of 20
We can and should do better!
July 02, 2018
Canada Day By The Bay
l-r SEMIAHMOO CHIEF Harley Chappell / MLA Tracy Redies/ MP Gordie Hogg/ White Rock MAYOR Baldwin / SCHOOL TRUSTEE Laurae McNally
The Canada Day festivities began with speeches from local leaders and politicians on the main stage at East Beach.
Halifax Wharf Rats
Music carried on on the main stage throughout the day right up to the fireworks @ 10 p.m.
Tens of thousands enjoyed walking Canada's longest pier as well as checking out the various display booths along the promenade.
The children's sandcastle competition was a big hit on East Beach
Tom Saunders photo
The day wrapped up with a record crowd along the pier and beach as the fireworks exploded over Semiahmoo Bay.
Traci Camplin Christenson photo
Then it was time to head home. Long line ups stretched all the way up the hillside and along Johnston Road.
See you next year.
June 28, 2018
AMTRAK Back on Track
Eight cars from a Canadian National Railway freight train jumped the tracks yesterday in New Westminster
CN spokeswoman Kate Fenske says in an email that the empty grain cars derailed just after midnight on the Fraser River Bridge at an overpass in New Westminster.
No one was hurt, no dangerous goods are involved and Fenske says crews are at the scene, trying to "re-rail" the affected cars and determine what caused the derailment.
A busy New Westminster street below the overpass has been closed and access to the rail bridge has been blocked, halting freight and passenger trains until further notice.
The Amtrak Cascades passenger rail link between Vancouver and Eugene, Ore., is affected.
It was due to leave the downtown Vancouver terminal at 6:35 a.m., but a note on the Amtrak website says the service is currently unavailable due to a disruption.
Under Pressure
White Rock emergency services were out in full force Wednesday evening in responding to a fire call in the NICOLE PLACE condo development on Thrift avenue.
Fire, police and an ambulance arrived on the scene responding to a fire call. Thankfully the small fire in a pressure cooker was confined there were no injuries and only slight smoke damage occurred.
Message from the City of Surrey to local residents

We've noticed an uptake in reports of people harvesting vegetation in our parks – most recently in Sunnyside Acres Urban Forest.
Could you please help us get a reminder out that the harvesting of vegetation in Surrey parks is prohibited by bylaw 13480, including:
· Berries
· Conks
· Mushrooms
· Fiddleheads
· Moss
Removing vegetation reduces food sources for native wildlife, and walking off trail to harvest can also lead to soil compaction, trampling of vegetation, and erosion in our sensitive urban natural areas.
We appreciate your continued partnership and support in circulating this message. Please report any incidents of people harvesting vegetation from Surrey parks to 604-501-5050.
June 26, 2018
Surrey Radio Host Targeted
The IndoCanadian Voice is reporting that "The Voice has learned that shots were fired at a Punjabi radio CEO late Saturday night while she was driving in Surrey. Ashiana Khan was driving alone when someone in a vehicle fired shots at her. Police arrived on the scene and towed her vehicle away. Khan is the CEO of Media Waves Communications that broadcasts out of Surrey. She had been handling many controversial talk shows that seemed to have angered some powerful people in the community."
In January 2018 Business Vancouver reported that "A former member of Simon Fraser University's board of governors and a former director of the Vancouver Fraser Port Authority are suing internet radio broadcaster Media Waves Communications Inc. and several others, claiming they were defamed in online postings and radio call-in shows that falsely accused them of misappropriating grant money doled out by the B.C. government."
Radio hosts Ashiana Khan was named as one of the defendants. The Surrey Docks are the ones trying to replace the Massey tunnel against the wishes of the residents of Richmond so they can dredge the Fraser and load more coal onto the ships from the Surrey Docks. Coal is not progressive. Natural gas is. Who runs the docks again? Please advise.
Ashiana also helped plan the recent gang violence rally at Surrey City Hall.
(from gangstersoutblogspot.com)
Late Night Bus Service To Surrey Extended
The last Canada Line train leaves downtown @ 1:20 a.m. arriving at the Bridgeport station at approximately 1:40. The last bus to White Rock/South Surrey departs at 1:50 a.m.
If you were to miss that train and bus you would be left downtown or charged with renting a room for the night. TRANSLINK announced yesterday the late night bus service to Central City/Whalley has now been extended to 4 a.m.
The bus departs from a new easily identified stop @ the corner of Georgia and Granville streets in downtown Vancouver - 4:09 a.m.
June 25, 2018
Cancer Drivers Car Wash
l-r George Garrett/Gordie Hogg/Mark Madryga
The weatherman co0operated yesterday for a fund raiser car wash at the local VW dealer on Johnston Road. GEORGE GARRETT retired CKNW news reporter who heads up a wonderful service of driving cancer patients to and from their treatments, called in a few friends to help raise awareness and funds.
Over $2,000.00 dollars was raised. MP Gordie Hogg and GLOBAL weatherman Mark Madryga gave up their Sunday afternoon for this very worthwhile cause. Thank you friends and neighbours.
You can still donate - click here
Broad Daylight Shooting in Surrey leaves one man dead – Victim Identified
Paul Bennett

Surrey: The Integrated Homicide Investigation Team has identified the victim from yesterday's homicide in Surrey, B.C.
On June 23, 2018 at approximately 4 p.m., the Surrey RCMP received numerous calls of a shooting in the 18200 block of 67A Avenue. When officers arrived, they found a man with gunshot wounds who was taken to hospital. Despite the best efforts of medical staff, the male victim succumbed to his injuries and IHIT was called in.
IHIT continues to work closely with its partners from the Surrey RCMP, the Integrated Forensic Identification Services and the B.C. Coroners Service to gather evidence.
To further the ongoing homicide investigation, IHIT is confirming that 47-year-old Paul Bennett of Surrey was the victim of homicide. It is still early in the investigation but investigators believe this was not a random incident. Investigators are working to determine motive.
"We are releasing Mr. Bennett's name in an effort to determine his activities and who he may have had contact with leading up to the shooting," says Corporal Frank Jang of IHIT. "We need those with information about this murder to come forward and speak with IHIT."
Anyone with information is asked to call the IHIT information line at 1-877-551- IHIT (4448), or by email at ihitinfo@rcmp-grc.gc.ca.
Should you wish to remain anonymous, please contact Crime Stoppers at 1-800-222-TIPS (8477).
June 23, 2018
Councillor Tom Gill Is SURREY FIRST'S Pick For Mayor
Surrey, BC (June 22, 2018): Mayor Linda Hepner announced this afternoon that Surrey First has selected four-term city councillor Tom Gill as its mayoral candidate in the October 20th municipal election.
"Tom's experience and commitment to our city makes him a tremendous choice to be Surrey's next mayor," said Hepner, who announced in April that she was not running for re-election.
First elected in 2005, Gill and his wife Pav, and their three young children, have lived in Surrey for nearly 30 years. An accountant (CPA), Gill currently chairs the city's finance and transportation committees. He also sits on the police committee and was a founding director of the Surrey Homelessness and Housing Society.
Jogger Jailed At Peace Arch Crossing
CEDELLA ROMANa young mother visiting White Rock from France was apparently taken in custody in by U.S Customs officers in late May. ROMAN claims she was jogging near the Peace Arch border crossing when she became turned around and inadvertently ended up in the United States.
It Got a whole lot worse, very quickly. ROMAN.
ROMAN, a citizen of France who had traveled to Canada to visit her mother in B.C. and work on her English, didn't have any government-issued ID or travel permits on her.
Her mother lives in North Delta, B.C.
ROMAN was kept in custody until officials on both sides of the border had a chance to fully inspect her travel and citizenship papers. ROMAN was finally released back into her mother's custody June 6.
June 22, 2018
Indigenous Day
Semiahmoo First Nations chief HARLEY CHAPPELL and council member JOANNE CHARLES joined with their neighbours from the Katzie and Kwantlen nations for a huge celebration yesterday in Surrey's Holland Park.
Many of the 16,000 indigenous community members spent the afternoon listening to speeches, greetings and artistic performances.
Surrey has the largest number of Indigenous people in British Columbia. The event was the third annual gathering to honour our indigenous neighbours.
South Surrey & White Rock Chamber of Commerce Board of Directors 2018 / 2019
Front row left: Dwayne Weidendorf- Peace Arch News, Patricia Lapena - Legal Shield, Maria Mura - Westminster Savings Credit Union Grandview, Linda Holmes - RBC Dominion Securities Inc., Harjit Chima - Envision Financial

Back row left: Richard Coulter - Terracan Management, Cliff Annable - Commerce Pacific Holdings Ltd., Jeff Richards - J.E. Richards Ltd., Jim Purcell - Cloverdale Paint Inc., Terry Ross - Retired, Adam Smith - Uptown Business Machines Inc., Owen Barclay - Accessable Home & Property Services Ltd., Stewart Peddemors - Remax Colonial Pacific
The South Surrey and White Rock Chamber announced and welcomed the installation of its new Board for 2018/2019 at its Annual General Meeting on Wednesday, June 20, 2018 held at the Rotary Field House.
June 21. 2018
Congratulations ULI'S
Today is the summer solstice and the longest day of the year. OpenTable, the world's leading provider of online reservations, has announced Canada's 100 Best Restaurants for Outdoor Dining, just in time for the height of outdoor dining season. British Columbia has 30 restaurants featured as top outdoor dining spots, including:
· Provence Marinaside (Vancouver)
· Uli's Restaurant (White Rock)
· Villa Rosa Ristorante (Penticton)
· Quails' Gate Estate Winery (Old Vines Restaurant – Kelowna)
· Hart House Restaurant (Burnaby)
· Hillside Winery & Bistro (Penticton)
June 19, 2018
Retiring Mayors Last Hurrah
Outgoing Surrey and White Rock mayors announce final "State of the city Addresses"
Surrey mayor LINDA HEPNER
Surrey mayor LINDA HEPNER had to reschedule her State of the City Address that was scheduled for May due to labour problems at the Sheraton Guildford. A new date has now been finalized. September 19 @ 11 a.m. with lunch to follow. Ticket information will be made public soon.
.
White Rock mayor WAYNE BALDWIN
White Rock mayor WAYNE BALDWIN will deliver his final "State of the City Address" Thursday June 27 @ the Morgan Creek golf course in Surrey
State of the City 2018
Date & Time: June 27, 2018 (11:30 AM - 1:30 PM)
The annual State of the City address is June 27.
Hosted by the South Surrey & White Rock (SSWR) Chamber of Commerce, join Mayor Baldwin at the annual State of the City address to learn more about the accomplishments of White Rock City Council throughout the 2014 - 2018 term, the status of council corporate priorities and more.
Location: Morgan Creek Golf Course
Date: Wednesday, June 27, 2018
Time: 11:30 am - 1:30 pm
Click here to purchase tickets and more event information.
June 19, 2018
Sabotage? Theft? Vandalism?
Monday morning White Rock RCMP members canvassed the area near where the city of White Rock is constructing a giant parkade at the corner of Vidal Street & Victoria Avenue.
The RCMP were trying to ascertain if there were any surveillance cameras in the neighbourhood that might help in their investigation to what happened at the parkade site Sunday evening. The few details available from a representative of JACOB BROTHERS the construction company building the parkade, would lead one to believe something didn't add up. Late Sunday evening a person or persons entered the site and tried to cut the cables that run the full length of the crane structure. The construction company rep said there was also evidence other cables on the site had been tampered with but no cables were actually stolen.
Worker re-attaching cables
Calls to the White Rock RCMP by the White Rock Sun have gone unanswered.
June 13, 2018
Surrey's Longest Serving Councillor Not Seeking Re-election in October
Judy Villeneuve, the longest-serving city councillor in Surrey's history, has announced that she is not seeking re-election in October.

Villeneuve, who has served on Surrey City Council ever since being first elected in 1989, has a well-earned reputation as an articulate community advocate for social, environmental and cultural causes. Villeneuve is chair of Surrey's Social Policy and Public Art Advisory committees, a member of the finance and police committees, and a Surrey representative on the board of Metro Vancouver.

"My family and I moved to Surrey more than 40 years ago, but even back then it was easy to see Surrey's incredible potential," said Villeneuve. "My 29 consecutive years on council have given me a tremendous opportunity to watch our city evolve and mature, and while I know there's still plenty more to be done in the years ahead, I also know I want to spend more time with my family and make room for new voices who can continue building and shaping our city's future.

Mayor Linda Hepner said Judy Villeneuve's name is synonymous with public service, and her fingerprints are on much of what makes Surrey so appealing to families right across the city.

"Judy has always been a tireless worker and advocate for a Surrey that is inclusive, creative, and caring," said Hepner. "When Judy speaks, people in Surrey listen, because they know she always puts their interests first, particularly when it comes to shaping neighbourhoods, and tackling important issues such as homelessness, art and culture, public safety and urban design. No one on council has Judy's years of experience, and that's been of tremendous value as we continue to write the next chapter in the Surrey story."

Villeneuve said that while she will miss sitting on council, she's looking forward to staying engaged, particularly when it comes to issues that are important to Surrey's future.
June 11, 2018
Double Fatal Crash discovered By Passer By


On June 10, 2018 at 06:30 Surrey RCMP received a report of a serious motor vehicle crash located at 192 Street and 16th Avenue. Once police were on scene they discovered two adult males deceased inside the vehicle. Surrey RCMP Criminal Collision Investigation Team (CCIT) along with the Integrated Collision Analyst and Reconstructionist Services (ICARS) have gathered evidence from the scene and Surrey CCIT will be continuing with the investigation.

During the initial stage of the investigation the evidence gathered has suggested that the single vehicle was traveling south on 192 Street at a high rate of speed. The vehicle appears to have failed to negotiate a left or right turn at the "T" intersection located at 16th Avenue, without stopping he vehicle crossed 16th Avenue and into some bushes rolling several times coming to rest at a nearby cemetery.

Surrey RCMP have since learned that the vehicle was stolen from Langley sometime overnight and reported this morning when the owner realized the vehicle was gone. Both males were known to police for their criminality.

Anyone with information about the suspect or this incident to call the Surrey RCMP at 604-599-0502, or contact Crime Stoppers if you wish to remain anonymous, at 1-800-222-8477 or www.solvecrime.ca
Have A Read - Then Have Your Say
The City of White Rock's 2017 Annual Report is out!
How many program registrations do you think White Rock Recreation and Culture processed in 2017? Or, what was the total of Civic Grants-in-Aid awarded by the City? Find the answer, and so much more in our 2017 Annual Report.
Read the Annual Report here: http://ow.ly/6ET430kppUS

Come to the Monday, June 25 Regular Council meeting to ask questions, or provide comments about the Annual Report (submissions accepted until 12 noon on Monday, June 25, 2018).
June 09, 2018
The first completed portion of Memorial Park, the widened promenade, will open at the beginning of July!
In order to complete the remainder of the upgrades, the parking lot located to the east of Memorial Park will be closed from June 18 until the end of the construction at Memorial Park. We understand this is an inconvenience and left the parking lot open to the public for as long as possible.
We thank you for your patience and understanding as we work to complete this project. For more information about the Memorial Park project, please visit www.whiterockcity.ca/MemorialPark
June 07, 2018
Surrey mayor LINDA HEPNER will host a special evening devoted to recognizing artists living in our community
The Semiahmoo Peninsula is well represented MARY MIKELSON (Mind & Matter Gallery North Bluff) is nominated in the Legacy category while ROXANNE CHARLES has been recognized in the Arts and Innovation category.
The winners will be announced June 15 at the awards show to take place in the newly opened hotel in Central City/Whalley.
Vancouver Follows White Rock's Lead
The majority of Vancouver council voted this week to follow the lead of White Rock, Winnipeg, Calgary, Dawson Creek and locally Langley Township in "randomizing" their names on the upcoming October civic election ballot.
In some quarters it is felt if you list the names alphabetically the people at the top have a much better chance of being selected. Experts claim there is a burnout factor in voters as their eyes glaze over reading so many names on the ballot.
The next civic election is October 20,2018. Mark your calendars and PLEASE VOTE.
When Life Imitates Art or Vice Versa
The tale of two friends. The photo above was taken by CORRY KRITICOS. It is on the east side of Blackie Spit.
The painting below is by another friend SHERRON FAIRBAIRN. A little weird because neither one of them knew each other or their art when these two pics arrived I said to myself "I think I have seen that somewhere before."
June 06, 2018
Fatal shooting in Surrey leaves two dead - Victims Identified
(click here for this week's entertainment news)
l-r Jaskaran Singh Bhangal / Jaskarn Singh Jhutty
The Integrated Homicide Investigation Team has taken conduct of a double homicide investigation in Surrey, B.C.
On June 4, 2018 just after 10:30 p.m., the Surrey RCMP received a report of two bodies found in the area of 192 Street and 40 Avenue. When officers arrived, they found two unresponsive males lying roadside with gunshot wounds. The victims were declared deceased at the scene and IHIT took conduct of the investigation.
Earlier at 9:46 p.m., the Surrey RCMP was alerted to a burning vehicle in the area of 184 Street and 29A Avenue. IHIT would like to speak with anyone that has information about this vehicle.
At 11 p.m., the Surrey RCMP received a call of a second burning vehicle in the area of 177 Street and 93 Avenue. Investigators have determined that this burnt vehicle was a Honda Accord and would like to speak with anyone that has information about it.
To further the ongoing investigation and to determine their activities leading up to the homicides, IHIT is confirming that 16-year-old Jaskarn Singh Jhutty and 17-year-old Jaskaran Singh Bhangal, both residents of Surrey, were the victims of homicide. It is early in the investigation but investigators believe this was a targeted incident. Both teenagers were enrolled in school in Surrey, Jhutty was in grade 10, Bhangal was in grade 11.
We believe there are people who have information about what happened to Jaskarn and Jaskaran last night, says Corporal Frank Jang of IHIIT. Please reach out and speak with IHIT so that we can hold those responsible to account.
Anyone with information is asked to call the IHIT information line at 1-877-551- IHIT (4448), or by email at ihitinfo@rcmp-grc.gc.ca.
Should you wish to remain anonymous, please contact Crime Stoppers at 1-800-222-TIPS (8477).
June 05, 2018
Local Kinder Morgan Protest
Dozens of protesters yesterday descended on the office of MP Gordie Hogg located in in Peninsula Village. HOGG was in Ottawa in the House of Commons. The protesters milled about talking with each other sharing their reasons for opposition to the Kinder Morgan pipeline the Liberal government recently purchased.
HOGG'S executive assistant and riding point person DEB SALH informed the crowd HOGG was in Ottawa. She then made her way through the crowd handing out cards with all of HOGG'S contact info.
Prime minister TRUDEAU will meet with representatives of the STOLO nation today in Chilliwack. Talks continue between Chief ERNIE CREY and the Liberal government on the possibility of a consortium of First Nations bands in Western Canada purchasing the Kinder Morgan pipeline.
UPDATE
On Monday June 11, join Protectors standing with Coast Salish Water Protectors to stop Kinder Morgan's toxic diluted bitumen pipeline and tanker project. Take bold action or join the rally and witness in support.
Let's show anyone foolish enough to buy this project exactly what they will be getting - ongoing resistance that will not stop until this ill-conceived and risky project is dead in the water.
What: Bold Action Against the Buy Out!
Date: Monday, June 11
Time: 9:00 am - 2:00 pm
Where: Westridge Marine Terminal, Burnaby
Map link: https://goo.gl/maps/UFL4utUa5gs (Parking on N Cliff Ave)
Name The Park
ALL ABILITIES PLAYGROUND
The All Abilities/ All Ages Playground is opening at the end of July – and we need your help to name it!
The new all abilities park will be located in RUTH JOHNSTON PARK located in the NW corner of Centennial Park.
Have some fun and share your creative genius - submit your name idea here: http://www.pahfoundation.ca/…/all-abilities-playground-cont…
The winner will be invited to the playground's grand opening event in late July and will receive a prize!
He's Out - Watch Out
Surrey RCMP warns of serial rapist in Newton area who may drive a Honda Accord
UPDATE June 01, 12 p.m.
At approximately 02:00 am on May 26, 2018, Surrey RCMP received a report of an assault in the 14800 block of 73 Avenue. A 17 year-old female youth was walking on 73 Avenue when she was assaulted from behind by an unknown male. The youth was able to break free and the incident was quickly reported to the police. Officers in the area located an adult male driving a grey Honda Accord, and identified him as a person of interest.
Following subsequent investigation, the adult male was arrested on May 27 in connection with 4 incidents of sexual assault occurring on April 24, May 20, May 22, and May 26. He has been released from custody as the investigation continues and information is gathered for submission to the BC Prosecutions Service.

Surrey RCMP is providing personal safety tips to the community:
· Keep your head up, stay alert and be aware of your surroundings.
· Walk with others when possible
· Plan your route to avoid isolated areas

Anyone with information is asked to contact the Surrey RCMP at 604-599-0502, or Crime Stoppers,
if they wish to remain anonymous, at 1-800-222-8477 or go to www.solvecrime.ca

June 03, 2018
Beginning Sunday, July 1, transit fares will increase by 5 to 10 cents.
The change was announced in November 2016 as part of Phase One of the Mayors' Council 10-Year Vision for Regional Transportation.


Starting July 1:

Single-use concession fares will increase by five cents for Stored Value fares and 10 cents for cash fares.
Single-use adult fares will increase by 10 cents (this includes HandyDART).
DayPass fares will increase by 25 cents.
Monthly pass fares will increase between $1 and $2, depending on zone type.
Fare increases will be the same on West Coast Express.
Just like today, Compass Card holders who use Stored Value will continue to enjoy a discounted fare compared to cash customers. Even with these increases, Metro Vancouver continues to have the lowest average fares of all major Canadian cities.
June 04, 2018
Watch For It!
National billboard exhibition celebrates Indigenous resilience through art
For the next two months, works by 50 Indigenous female artists will be displayed on 174 billboards across Canada.
(painting above is taken from TERRI LYNN WILLIAMS - DAVIDSON'S recent book "Out Of Concealment)
Local resident Terri-Lynn Williams-Davidson, a Haida artist and lawyer, uses her art to open a dialogue about Indigenous land rights and territory. "This particular piece explores the antiquated laws and fallacy of the Canadian government stealing land and resources from Indigenous Peoples," says Williams-Davidson, referring to her billboard art depicting a half-woman, half-octopus supernatural being. "Despite all the suppression, despite the enacting of provincial and federal laws across Canada, our Indigenous laws still prevail and still govern our Peoples' actions over the land and sea."
White Rock Beer Boulevard
Three Dog Brewery was preparing to pack up and move out of town once they got notice the Royal Bank Plaza which houses their brewery was going to be re-developed.
As luck would have it last week they were able to sign a lease for the old market on Johnston road @ Russell Avenue. Once the pub relocates White Rock will have two craft breweries located next door to each other.
Three Dogs & White Rock Beach beer will soon be neighbours.
June 01, 2018
White Rock's Official Flower:
Have You Seen the Nootka Rose?
Blooming between May and July, the Nootka Rose is a fragrant, pink, perennial flower, two inches across. You can find her perched in deciduous shrubs that can grow up to six feet. She is special to White Rock as a native plant to the land, and does her part to keep the city beautiful and to prevent soil erosion.
The best place and perhaps the only place to view our NOOTKA ROSE is along the North Bluff wall of Shoppers Drug Mart in Semiahmoo Mall.
May 31, 2018
Four-term Surrey Councillor Mary Martin Announces Retirement


First elected in 2005, Martin sits on the City's finance and police committees, chairs Surrey's Diversity Advisory Committee and Healthy Communities Partnership, and represents Surrey on the board of Metro Vancouver.

"Over the past 13 years, it has been a real honour to serve the citizens of Surrey, and to have worked so closely with Linda Hepner and Dianne Watts, two genuinely amazing mayors," said Martin. "At the same time, I have also enjoyed working in collaboration with my Surrey First council colleagues on issues and opportunities that make our city a tremendous place to live, work and raise a family. Surrey has certainly changed over the past 13 years, and grown substantially. Families and businesses like what they see here, and that speaks volumes about our city's potential. I also want to acknowledge and thank our city staff, everyone from the senior management team, to the many employees who work tirelessly every single day to make sure Surrey has earned its role as a great city, one with an incredible future."

Martin said it was time for her to focus on her family, and to give others in the community the chance to step up and help shape Surrey in the exciting years ahead.
Four Legged Friends Happy
Pet owners will no doubt welcome the latest business to set up shop in Central Plaza
BOSLEY'S PET FOOD PLUS will open in late summer in the old Shoppers Drug Mart Supply Outlet next to Nature's Fare.
May 29, 2018
South Surrey To Get Performing Arts Centre
Approval of the 10-year Parks, Recreation and Culture (PRC) Strategic Plan was unanimously given by Surrey City Council at last night's regular Council meeting. The 10-year PRC Strategic Plan outlines the future development or expansion of 45 parks across Surrey, including 25 new neighbourhood level parks, new athletic parks in Grandview Heights and Fleetwood, a new riverfront park along the Nicomekl River and new urban parks in Newton, Guildford and Fleetwood Town Centre.

"As Surrey flourishes, it is Council's responsibility to plan for the future and keep pace with the ever growing demands placed on our parks, recreational and cultural amenities," said Mayor Linda Hepner. "The 10-year PRC Strategic Plan is both ambitious and necessary. It presents a vision of a healthy, green, inclusive community, where individuals, culture, and the environment thrive."

The plan was developed with comprehensive community engagement and consultation. Launched in March 2017, more than 5,000 residents, businesses and community stakeholders have provided input into the plan. Built on the collaborative process, the 10-year PRC Strategic Plan calls for the following major capital projects and recommendations.

· new community centres in Clayton and Grandview Heights
· expansions to Fleetwood and Chuck Bailey Community Centres
· new ice rinks in Whalley and Cloverdale
· expansion to the Museum of Surrey
· new Interactive Arts Museum in City Centre
· performing arts facility in South Surrey-the performing arts facility in South Surrey would include a 300- to 400-seat theatre, rehearsal hall, classrooms and offices
· new Indigenous ceremony and gathering space.
"The PRC Strategic Plan is a 10-year vision and $357 million investment in major new initiatives and projects to help meet the growing needs of BC's second largest city," said Councillor Bruce Hayne, Chair of the Parks, Recreation and Sport Tourism Committee. "This plan is a detailed blueprint that will set the direction for the high level of amenities and services that our residents can expect in the coming decade."
Rental Housing Task Force launches provincewide consultation
British Columbia's Rental Housing Task Force will tour the province in June 2018, stopping in 10 communities to engage British Columbians.
The task force is leading a review to modernize and balance provincial tenancy laws to provide safe, secure and affordable housing.
The focus will be on both renters and rental housing providers. The public will have the opportunity to provide feedback on a range of issues of importance to them by attending a regional public meeting, making a written submission and sharing their ideas via an online engagement site.

Community Meetings
The Rental Housing Task Force will host public meeting in 10 locations during the month of June. The primary audience for these sessions are rental housing providers and renters. The meeting will be 3 hours in length and will be a facilitated workshop that will share perspectives from each group with the goal of identifying solutions and ideas for the task force to consider as they develop their recommendations. Please register for a session by clicking on the Eventbrite link below.
Please arrive 15 minutes prior to the start of each meeting. For those outside of these communities or unable to attend, you can provide feedback online.
Surrey
Date: Thursday June 28
Location: Bridgeview Community Centre
11475 126A St, Surrey
Time: 6 p.m. to 9 p.m.
Eventbrite Registration
Memorial Park Update
Work on the beautification of Memorial Park on the White Rock waterfront is heading into the final stages. The city of White Rock is hopeful the park will be open in early - mid July.
All Abilities Park Taking Shape
The Peace Arch Hospital Foundation in association with White Rock Fire & Rescue are hopeful to have the beautiful newly created all abilities recreation site in Rutyh Johnston Park section of Centennial Park.
The park is expected to be complete by the end of summer.
May 25, 2018
Kayaker Safe
Christy Fox photo
Early yesterday evening a kayaker was out past the City of White Rock's pier when his craft overturned and his attempts to right it failed. As a result, the kayak began to take on water and the individual who was without a life jacket, started to swim towards shore but was becoming exhausted. Thankfully, his yells for help were heard on shore and White Rock Fire Rescue was notified. The arriving crew located the individual and two firefighters put on personal flotation devices and entered the water. They swam out approximately 500 yards to the individual and pulled him onto shore. Other than extremely tired, the individual was examined by a B.C. Ambulance crew and released.
May 24, 2018
Surrey hatching plan to buy out 400 Crescent Beach homes as sea levels rise
As climate change progresses, Crescent Beach 'would turn into a wetland,' engineer says.
(listen to the CBC report with Project Manager for the city of Surrey - Matt Osler)
Portion of Promenade Closed
Due to the construction of Memorial Park, the City of White Rock needs to close a section of the promenade for a few weeks. We apologize for this inconvenience.
We have created a temporary access route to the Pier from Marine Drive. Please refer to the attached photo. During this closure period of the promenade, please follow the diversion created for your safety.
Again, we apologize for any inconvenience and appreciate your cooperation and patience as we work to complete Memorial Park.
May 23, 2018
US judge scraps Oakland, California, ban on coal shipments
Our neighbours directly to the south, Washington and Oregon for years have banned the export of thermal coal from their ports due to health concerns.
The resulting shipments of dirty coal through White Rock and South Surrey to the Deltaport and the Surrey docks has been controversial to say the least.
San Fransisco is now prepared to allow thermal coal shipments out of their port. The move has upset many residents.
The Kent Street Seniors Centre was the scene of an accident on Tuesday where an elderly driver mistook the accelerator for the brake pedal. The car was damaged when it hopped the curb and hit a couple of cedar trees that stopped it from going over a high retaining wall directly behind them. The lady driver was shaken but unhurt and might now want to consider taking transit in the future..
May 20, 2018
GRANDIEW CORNERS Cyclist Struck Motor Vehicle Collision


Surrey RCMP is currently on scene at a cyclist struck motor vehicle collision in the South Surrey area.

On May 19th at approximately 2:33 pm Surrey RCMP responded to a cyclist struck collision at the intersection of 154 Street and 32 Avenue. .
Initial indications are that there may be serious injuries involved in this collision.

Traffic in the area will be affected for an undetermined time as officers continue their investigation. The east bound lanes of 32 Avenue will be closed between 152 Street and 154 Street. Traffic will also be closed at the intersection of 28th Avenue and 156 Street for all traffic wishing to take Croydon Drive. The public is requested to avoid the area until further notice.
If they wish to remain anonymous, contact Crime Stoppers at 1-800-222-TIPS or www.solvecrime.ca.
Anyone with more information is asked to contact the Surrey RCMP at 604-599-0502.

White Rock Railway Crossing Upgraded Continue
Next year once the upgrades are completed on the six level crossings along the White Rock waterfront, all crossings will have:
- Flashing lights
- Warning bells
- Wooden barrier arms
The city is hopeful they will be able to have the bells lowered in decibels as none of the crossings will be for cars and the thought is walkers will be able to hear the bells much easier. If not the complaint letters from Marine Drive residents will be pouring into city hall.
May 18, 2018
Democracy Direct Announce First Candidate
Democracy Direct the ad hoc group of disgruntled residents of White Rock and South Surrey announced Wednesday evening DARRYL WALKER is their choice for a run up to the mayor's chair in the upcoming October 20 civic election.
Darryl Walker was elected president of the B.C. Government and Service Employees' Union in 2008, and was re-elected to that position in June 2011. The BCGEU represents over 65,000 women and men in more than 450 bargaining units in B.C.'s public service, broader public sector and the private sector. Walker was the BCGEU president until 2014.
Walker has worked as a health care worker and activity worker at the Forensic Psychiatric Institute and Riverview Hospital since 1973, where he was responsible for coordinating group programs and providing support for people with mental illness in a secure setting.
A BCGEU activist since 1982, Walker became a job steward and took an active role in the Operation Solidarity campaign to oppose the Social Credit government's program of severe cuts to public services.
Democracy Direct is expected to announce their full slate of 6 candidates for White Rock council in the coming weeks.
May 17, 2018
Johnston Road Streetscape Construction Notice
The City would like to inform residents and businesses of the upcoming construction work starting this week on Johnston Road from North Bluff Road to Russell Ave.
The construction work involves the reconstruction and beautification of Johnston Road's streetscape, which includes safer new sidewalks, convenient crosswalks, rain gardens and treed seating areas, to name a few exciting upgrades that will take place.
We are striving to minimize public impact over the long term and will take this opportunity to simultaneously upgrade the critical water and sewer infrastructure on this block and the block to the south a thereby ensuring capacity and reliability for this growing neighbourhood.
There will be partial road closures along Johnston Road between North Bluff and Russell during this time.
Signage and certified traffic control people will be in place. The work will begin on May 16, 2018 from 7:30am - 7:00pm.
May 16, 201
Cleaning Up Their Act
TransLink announced yesterday (TUesday) that the first of 106 new Compressed Natural Gas (CNG) buses have arrived and will begin serving customers on Surrey streets this week, with full roll out of the new clean energy buses by the end of the year.

Once all the new buses are in service, it will mean more than half the 209 buses in the Surrey fleet will be new, providing a better customer experience.

Benefits of the new CNG buses include:

· Reduced greenhouse gas emissions – 13-21% less than diesel buses
· Fuel cost savings – 60% less than diesel (saving $2.1 million annually)
· Longer engine life – additional 200,000 kms (compared to typical diesel fleet)
· Improved safety – All buses will have an operator safety barrier installed

With the addition of these new buses, more than half of TransLink's conventional bus fleet will run using clean energy, and will include:

· 262 electric trolley,
· 252 compressed natural gas, and
· 252 hybrid diesel buses

The total cost of the CNG bus purchase, along with upgrades to the Surrey Transit Centre that includes a new fueling facility and other works to accommodate the new buses, is approximately $86 million. Of this, about 80% of the total comes from the federal gas tax, allocated by the Metro Vancouver board of directors. The remainder is funded by TransLink.
Free Uptown - Waterfront Shuttle Returns
May 15, 2018
Second Anniversary Five Corners Fire
White Rock RCMP classify the file on the Five Corners Fire May 15, 2016 as active.
(Click here to read the May 20th story on the series of events that led to the fire that roared through the condo development under construction and the units on Pacific Avenue. There were no injuries as a result of the fire)

May 13, 2018
Peace Arch Hospice Opening
l-r MP Gordon Hogg/Robin Harper Hospice board president/local hospice founder Teresa Hotell/MLA Tracy Redies/White Rock Mayor Wayne Baldwin/Linda Hepner Surrey Mayor/Beth Kish Executive Director Hospice
Residents, volunteers and local dignitaries were on hand yesterday afternoon for the grand opening of the Peace Arch Hospice Supportive Care centre.
(learn more about the Peace Arch Hospice)
May 11, 2018
High Speed Rail Might Not Be A Pipe dream

Bruce Ralston, Minister of Jobs, Trade and Technology, has issued the following statement in response to Microsoft's contribution to an in-depth study into a potential ultra-high-speed corridor service connecting Vancouver, Washington state and Oregon:
"The Government of British Columbia commends Microsoft for its contribution of $300,000 (US) toward an in-depth study into the feasibility of an ultra-high-speed transportation corridor between Vancouver, Seattle, Portland, and beyond.
"Shorter travel times between Vancouver and Seattle would support new tech partnerships and investment opportunities between our neighbours to the south and our growing tech sector here in B.C.
May 10, 2018
MURAL DOWN
The beautiful boatyard mural painted by WR Artist and art advocate Judy Jordison in 1998
Was demolished this afternoon to build the 4 level parkade. The mural was commissioned by the City of White Rock.
Judy passed away last August.
May 08, 2018
Rubbed The Wrong Way
Surrey RCMP continue investigation of sexual assaults at day spas

Surrey RCMP advises that new allegations of sexual assault at a beauty spa in Surrey have been reported as a result of an initial appeal for potential victims (see previous release).

Since the appeal, seven additional victims have come forward to report sexual assaults at Iris Day Spas locations. Three incidents are alleged to have occurred at the Guildford location (10160 152 Street), three at the South Surrey location (1620 152 Street), and one at a location in Newton (7380 King George Boulevard) which is no longer in operation. These new allegations took place between 2014 and 2018 and are currently being investigated by the Surrey RCMP and the Surrey RCMP Special Victims Unit.

Investigators believe there still may be other victims who have not yet come forward.
Anyone with more information is asked to contact the Surrey RCMP at 604-599-0502.
If you wish to make an anonymous report please contact Crime Stoppers at 1-800-222-TIPS
......or go to www.solvecrime.ca.
South Surrey Crime Zones - Surrey RCMP
Blue Dots - Auto Theft
Yellow Triangles - Theft from autos
Return of the White Rock Whalers
The Pacific Junior Hockey League will have twelve teams for the 2018-19 season with the announcement of an expansion franchise in the city of White Rock. The White Rock Whalers are owned by Ron Paterson and will play out of Centennial Arena on Saturday nights. A previous franchise, also called the Whalers, played at Centennial Arena from 1985-1989. The original Whalers were very successful, winning the league & provincial championships in 1988. For the past several seasons Paterson has been part-owner of the Richmond Sockeyes. The Whalers will join his former team in the Tom Shaw Conference. More information will be announced shortly.
May 07, 2018
WINNIPEG JETS - Our Team?
Former Surrey Eagle BRANDON TANEV
Why not. There is a cool local angle to the Winnipeg Jets road to the Stanley Cup finals. BRANDON TANEV played his junior hockey days here on the Semiahmoo Peninsula with the Surrey Eagles. Drafted out of college TANEV has scored four goals in the last four games for the Winnipeg Jets.
Works for me.
Check out the video of BRANDON'S first NHL hat trick.
May 07, 2018
Weekend Rewind
Saturday large crowds wandering the streets of uptown White Rock were thrilled to discover the first annual White Rock Buskers Festival
Entertainer Cosmo stops for a visit with Kaye Kerlande.
!6th Annual Hike For Hospice Draws Record Crowd
l-r Hospice executive director BETH KISH, MP GORDIE HOGG, walk organizer LORI ISHIKAWA and ROBIN HARPER Hospice Board of Director
The weatherman fully co-operated in the annual Hike For Hospice around Crescent Beach. The funds raised will help support the work the Peace Arch Hospice provides for our community. Thank you.
Let's Go To The Market
South Surrey MLA Tracey Redies and MP Gordie Hogg were on hand to help market director Helen Fathers and her staff to officially open the 2018 season of "the heartbeat of our community."
May 04, 2018
Light Rail Becomes Reality
Mayor Linda Hepner and Surrey City Council launched the Light Rail Transit Vehicle Showcase at Central City Mall today. On hand for the launch were community, business and student advocates in support of Surrey Light Rail Transit. Over the next 9 weeks, Surrey residents will have the opportunity to explore the LRV and see what future transit technology will look like.
"By having a Light Rail Transit Vehicle for our residents to explore will allow them to see firsthand the urban-style LRT that is coming soon to Surrey," said Mayor Linda Hepner. "Light Rail Transit is the technology of choice for cities in Canada and around the world looking to modernize its urban transit network. This sneak peak of what is to come in Surrey will allow our residents to learn more about LRT and how it is an integral component of Surrey's city building vision."
The Light Rail Transit Vehicle will be on display at several locations between now and July 1, including Newton, City Centre, Guildford, the Surrey International Children's Festival and the Canada Day Celebration in Cloverdale.
See the Light Rail vehicle now until May 11 @ Surrey Central City Mall 12-6pm
White Rock - What's On Your Mind?
Share your thoughts and influence your community! From May 7-21, we invite White Rock residents, businesses, and property owners to complete short online surveys on the topics that interest you at www.talkwhiterock.ca. While you are waiting for the surveys to launch, sign up for talkwhiterock.ca. Signing up is quick and easy
May 02, 2018
Surrey Light Rail Price Tag Rises Over 400 Million
KEVIN DESMOND the CEO of Translink announced this week the price tag for the Surrey light rail system is now projected to be $1.6 billion. The price tag is a 33 percent jump since the original estimate in 2015 of $410 million
April 30. 2018
Your Ride Is Here
Hundreds of friends and family came together Saturday at the Semiahmoo Fish and Game club in South Surrey to say goodbye and remember the good times and memories of Rick Saunders.
Saunders operated White Rock Muffler for a number of years at the corner of Marine Drive and Oxford street on the White Rock waterfront.
April 27, 2018
South Surrey Homicide
Integrated Homicide Investigation Team assumes conduct of suspicious death investigation
Thursday just after 3:30 p.m., the Surrey RCMP was called to 12 Avenue between 176 Street and 184 Street after a report of a suspicious death was received.  Upon police attendance, a deceased adult was located.
UPDATE
IHIT seeking witnesses in Surrey homicide – Victim Identified

Surrey: On April 26, 2018 just after 3:30 p.m., the Surrey RCMP received a report of a deceased male found roadside in the 17800-block of 12th Avenue. The victim had injuries consistent with homicide.

Soon after the discovery of the victim on 12th Avenue, the Surrey RCMP received a call of a vehicle (no further description) on fire in the 18700-block of 28th Avenue. Investigators believe this vehicle may be related to the homicide and anyone with information about this vehicle is asked to contact the police.

The Integrated Homicide Investigation Team (IHIT) took conduct of the investigation and is working closely with its partners from the Surrey RCMP, the Integrated Forensic Identification Services and the B.C. Coroners Service to gather evidence.

The victim has now been identified as 24-year-old Amin Vinepal (photograph attached) of Delta. IHIT is releasing Mr. Vinepal's name in an effort to determine his activities and who he may have had contact with prior to his death. Mr. Vinepal was known to police and associated to gang activity. Investigators believe Mr. Vinepal's murder was targeted and linked to other gang violence in the Lower Mainland.

"There are people who have information about what happened to Mr. Vinepal," says Corporal Frank Jang of IHIT. "I urge anyone with information to please come forward and speak with IHIT so that we can hold those responsible to account."

Anyone with information is asked to contact the IHIT Information Line at 1-877-551-IHIT (4448) or by email at ihitinfo@rcmp-grc.gc.ca.

Should you wish to remain anonymous, please contact Crime Stoppers by phone at 1-800-222-TIPS (8477).
B.C. releases recreational pot rules — but prices and timelines still hazy
New legislation will regulate the wholesale and retail sale of pot in B.C.
(click here for the full report)
NOTE - The City of White Rock will host an OPEN HOUSE to allow your feedback on how you would like to see the sale and distribution of marijuana in our city by the sea.
A series of Open houses will be staged Monday May 7th &Tuesday May 8th (4:30-7:30 p.m.) and Friday May 12 (1-4 p.m.) The May 8 session will specifically focus on cannabis sales in White Rock.
All meetings will be held at the White Rock Community Centre.
(click here for TALK WHITE ROCK for more info)
Metro Vancouver scraps pay raises for politicians
Following public outcry, the board has unanimously voted to cancel a remuneration package it had approved for itself last month. At an ongoing meeting, board members are discussing the hiring of an independent advisor on next steps.
Victoria Comes To The Aid OF Renters
There's some fairly interesting things happening in the B.C. legislature right now – three bills were introduced for first reading yesterday:

Bill 18 – 2018: Local Government Statutes (Housing Needs Reports) Amendment Act, 2018 contemplates a new mandatory requirement for local governments – the creation of 'housing needs reports' that assesses local housing conditions (such as typology and number) for both current and anticipated future needs. It also obligates local governments to collect statistical data on various social, economic, and demographic indicators … and these reports must be produced every five years (maximum three years immediately after final assent of this bill).

Bill 23 – 2018: Local Government Act Statutes (Residential Rental Tenure Zoning) Amendment Act, 2018 may now allow local governments to zone for rental – whether 'wholesale' for each zone, or purely on a partial basis by unit number, percentage, or 'portion'. Just like use or density, tenure will not be 'variable'. There are also some interesting non-conformity and strata clauses in here.

Bill 25 – 2018: Real Estate Development Marketing Amendment Act, 2018 will amend the Act to require developers to file a report whenever a condo is re-assigned/sold prior to the completion of construction – and provide the Province with the ability to investigate if this information is not being disclosed.
April 24, 2018
Will That Be Cash Or Visa?
TransLink announced today that starting May 22, our card readers will accept contactless Visa® and Mastercard® credit cards and mobile wallets as a convenient way to pay an adult, cash fare.

This technology will mean no more ticket line-ups, digging for exact change or worrying about pre-calculating zones for customers who don't have a Compass Card. This new feature will be especially convenient for tourists and infrequent riders – they can simply tap and ride.

TransLink's card-clash marketing campaign continues to remind customers to tap only the card they wish to be charged, not a wallet or phone case with multiple cards inside. This will ensure the correct card is charged once the technology goes live. If a customer presents more than one card to a card reader, the system will charge the first card it detects, which may not be the one the customer intended for payment.
Metro Vancouver Releases Population Projection For Fraser Valley
Langley city councillor NATHAN PACHAL looks at Metro Vancouver's projected growth over the next 25 years. Seniahmoo peninsula projected to more than double.

" Last week, I posted about population growth in our region based on the latest information available from the Metro Vancouver Regional District. One of the significant shifts is population is the migration of people who currently living in Vancouver and Burnaby, towards Surrey and Langley. What will the population in our region look like in the next 20 years? The following map shows the projected population by 2041, including the change in population from the latest census. "
(read Pachal's full commentary)
April 16, 2017
No One's Home
A BC-CTV investigative report reveals startling facts on empty homes in our city.
In Surrey, there were 11,195 homes deemed non-resident occupied in the 2016 census. There were 5,829 in Burnaby, 4,021 in Richmond, and 3,068 in Coquitlam.
Some municipalities saw dramatic increases last year: 27 per cent in North Vancouver, 35 per cent in White Rock and 79 per cent in Delta.
White Rock and North Vancouver are among the suburbs with the highest percentages of non-resident occupied homes.
April 15, 2018
Surrey RCMP Investigating Sexual Assaults @ Local Spa
The incidents allegedly happened at Iris Day Spas located at 1620 152 Street and 10160 152 Street between 2016-18.
Victims were allegedly sexually assaulted by an employee as they received massages, the RCMP said in a news release.
The RCMP arrested 58-year-old Rongxian Li in connection with two incidents that happened in December 2017 during the investigation.
He's been charged with two counts of sexual assault in relation to those incidents, and he's expected in court on April 19.
Surrey RCMP believe four former employees of the local day spa chain sexually assaulted their clients while giving them massages, and investigators are asking for other alleged victims to come forward.
Police continue to investigate three other incidents. One is alleged to have taken place in 2016 and two more are alleged to have happened in 2018.
Come On & Take A Free Ride
The City of White Rock will launch a courtesy waterfront shuttle service to help people move along the waterfront on Marine Drive during the revitalization of Memorial Park and construction of the new parkade.
The free shuttle service will run from 12:00 p.m. to 8:00 p.m., 7 days a week from April 6 to September 30, with stops along Marine Drive. The shuttle will make approximately 3 round trips per hour, traffic dependent.
The shuttle will run in conjunction with the free trolley service that begins on the Victoria Day Long weekend in May. Stay tuned for more details!
MISSING PERSON:
Langley RCMP need your help finding missing 46-year-old Jonny Droege.
Droege is from White Rock and was last seen on April 12th at his mother's home in Langley. Police say his Ford F-150 was found parked in the area of 204A Street and 20th Avenue.
He's described as a Caucasian man with a medium build, brown hair and blue eyes. Droege is about 5'10" tall, weighs 180 lbs, is clean shaven and balding.
A search is being requested of the Campbell Valley Park area today.
You're asked to contact Langley RCMP at 604-532-3200 if you know where Droege is or if you have any information on his whereabouts.
April 15, 2018
Our Own DON PITCAIRN Stirs Up Shoreline Dump Site
Following a recent slide on the BNSF rail line between White Rock & Crescent Beach White Rock Sun columnist sent out a press release to all the Lower Mainland media regarding how BNSF dealt with the rubbish on their rail line. Dump it on the beach?
Today LARRY PINN of The Province newspaper joins the discussion.
(click here to read PYNN'S story)
With both White Rock mayor WAYNE BALDWIN and Surrey mayor LINDA HEPNER announcing they will not be seeking re-election this October in the civic election, the Peace Arch News is running an online poll.
QUESTION
Will you vote for a slate or individuals in the next civic election?
Voting is closed. The results of the vote should come as no surprise to anyone living in White Rock.
SLATE - 15%
INDIVIDUALS - 85%
April 14, 2018
Thank You To Our Emergency Services - Semiahmoo Strong
The White Rock Fire Hall and the RCMP building both honoured the memory of the members of the Humboldt Broncos that lost their lives last weekend in that terrible bus/truck crash.
April 13, 2018
Federal Funding Announcement: Enabling Accessibility Youth Fund - Youth Innovation Component Pilot Initiative
White Rock/South Surrey MP Gordie Hogg addresses crowd
Yesterday afternoon the Honourable Kirsty Duncan, Minister of Science and Minister of Sport and Persons with Disabilities, met with City officials and community youth leaders, in White Rock, to highlight their efforts in building a more inclusive and accessible Canada.

The young leaders were some of the recipients of funds through the youth stream of the Enabling Accessibility Fund (EAF) and played a leadership role in helping to address accessibility barriers in our community.
Jacquelyn Perry worked with Feral Boardsports to get funding for the Paddle Board Modification to Support Accessibility project. This project received $716 in funding through the EAF for the purchase of two paddle board back rests and two kayak paddles.

Alex Magnussen worked with the Peace Arch Hospital and Community Health Foundation to get funding for the All Abilities All Ages Playground project. This project received $10,000 in funding through the EAF for the construction of an accessible playground.

Sierra Dean worked with the Semiahmoo House Society to get funding for the Beach Wheelchair project. This project received $4,906 in funding through the EAF for the purchase of a beach wheelchair and the modification of two existing beach wheelchairs.
April 11, 2018
Statement From Mayor Hepner
For 33 years the City of Surrey has been a chosen priority in my life and I have been honoured to serve the people of this City.

Now after this four year term as Mayor, nine years as Councillor and more than two decades as a senior staff member, I have decided not to seek re-election at the end of this Council term.

During my time with Surrey, the City has evolved from a modest suburb into the region's second metropolitan centre and a globally recognized leading edge city. I am very proud to have contributed to this transformation, but there will always be more to do, more to achieve and, therefore, there is never an ideal time to leave.

I have thought long and hard about this and it has not been an easy decision to make, but I sincerely believe that now is the right time to dedicate more time to my family and friends.

I look forward to serving out my term as Mayor as we finalize the largest investment in transportation and housing in the City's history. In my more than three decades at the City of Surrey, I have had the pleasure to work with remarkable people at all levels and I have made many friends along the way. To all the staff at the City, I want to thank you for the exceptional work you have done and continue to do. Finally, I want to give my heartfelt thanks to the people of Surrey for their ongoing trust and support. It has been an honour and privilege to serve you and the City of Surrey.
White Rock Daycare Discussion
Steele the Show:
White Rock's Shannon Versluis and the nearly impossible task of finding two childcare spaces together on extremely short notice.
(click here to listen to this week's episode on Daycare)
April 10, 2018
Spring Break Is Over
Watch last night's White Rock Council Meeting
City Announce Park Purchase - New City Square
(located south of the White Rock Playhouse/currently an empty parking lot)
\The City of White Rock is acquiring the property at 1510 Johnston Road through the expropriation process, as approved by Council yesterday.
In 2011, residents, stakeholders, and the City came together to create a vision for a walkable, vibrant and amenity-rich Town Centre in White Rock. Based on community input, stakeholder engagement, and a three-day Design Charette (design workshop) a vision was created for the bustling heart of the City by the Sea through the Town Centre Urban Design Plan, which includes a network of public parks and plazas, open spaces and a Town Square for gathering and creating a pleasant, 'main street' environment.
Quick Facts:
· Town Centre projects that are currently underway as per Section 9.0 Town Centre and Town Centre Development Permit Area as per the City of White Rock's new OCP:
o Work in Progress: Miramar Plaza
o Work in Progress: North Bluff Gateway
· No final purchase price has been determined at this time, however, the City looks forward to providing updates as this process progresses.
Make A - B Line To Langley
B-Line Program-illustration of Articulated Bus driving down a street
Get ready for shorter travel times, shorter wait times, and less crowding! There are four new rapid-service B-Line routes launching in Metro Vancouver in 2019, as part of Phase 1 of the Mayors' Council Ten Year Vision. TransLink wants to hear from the public about these new B-Lines, as well as proposed changes to local routes, and changes to streets.
Emergency Preparedness Week May 6-12, 2018 / Are You Ready?
Emergency Preparedness Week is a national awareness campaign co-ordinated by Public Safety Canada, in close collaboration with the provinces, territories and municipal partners. Since 1996, the campaign has served to educate Canadians of the value in emergency planning and preparedness for emergencies and disasters of all kinds.
Know the risks specific to your community.
Develop a family emergency plan and practise it.
Prepare emergency kits for your home and your vehicle.
To learn more about how you can be prepared for a disaster, visit the Emergency Management BC website at: www.pep.bc.ca
Ever Dreamed Of Being A Firefighter?
White Rock Fire Rescue seeks a number of Auxiliary Firefighters (Paid on-call) to supplement the services of full-time firefighters by carrying a pager and responding to calls as needed, subject to availability. Requirements: completion of Grade 12 and valid BC Class 5 license with a safe driving record. If this sounds like a good fit for you, please apply by 4:30 p.m., Friday, April 13, 2018
April 09, 2018
Former Surrey Eagles player killed in Saskatchewan bus crash
Death toll in Saskatchewan bus crash rises
RCMP confirm the death toll following the Humboldt Broncos bus crash yesterday has now reached 15.
The Surrey Eagles confirm one of their former players is among the 14 people killed in yesterday's crash. They say Jaxon Joseph played in the BCHL during the 2015-2016 season.
Tom Cochrane performs in tribute to Humboldt Broncos
Juno Award-winning singer and songwriter Tom Cochrane honours the Humboldt Broncos and those affected by the tragedy in Saskatchewan with a special rendition of 'Big League'.
April 07, 2018
We're #2!
Freedom of Information and Protection of Privacy Act (FIPPA) complaints
The Freedom Of Information office in Victoria has released its annual report on the number of FOI's that were filed with the office this year. Vancouver topped the list of cities that were the subject of FOI with 37 FOI's.
White Rock earned second place in British Columbia cities with 31 requests for information the city was not prepared to share with residents.
Sold
The entire block on the south side of Russell avenue between Johnston & George street has been sold to a developer. The selling price is rumoured to be 11.4 million dollars. TAKE II Dry Cleaners on the corner of Russell and Johnston Road is not part of the deal.
The property is located in the Town Centre where high-rise towers are permitted.
Residents of the condo on the north side of Russell @ George street have reported developers are also interested in their building.
April 07, 2018
Around Town
The lower level of the Ocean Promenade hotel on East Beach will soon have a licensed lounge. The current conference room and the former home of Watts Cooking will add to the holiday experience for visitors to the hotel as well as area residents.
Still with East Beach Zapoteca is taking the local dining scene by storm. Fusion takes on classic Mexican recipes are thrilling diners. Come summer this will be "the spot" to be.
Uptown at White Rock city hall a new sign has been erected on the lawn outside of the headquarters for administration as well as the council chambers.
Not funny. Recently someone thought it would be a funny idea to plaster the windows on the vacant Shoppers Drug Mart supply store in Central Plaza. The intended humour was to make people believe after White Rock council's bylaw regarding adult entertainment sites within the city one was actually going to open in the shopping centre. NOT!
April 05, 2018
White Rock born professor awarded 'Nobel Prize' of mathematics
Langlands Lumber Yard now occupied by La Baia restaurant Marine Drive

A former resident of White Rock mathematician has been awarded the Abel Prize — often referred to as the Nobel prize of mathematics, for a theory 50 years in the making.
Robert Langlands is credited with developing 'a grand unified theory of mathematics'
Langlands, who is now based in Montreal, said he first realized his talent for mathematics while helping out in his dad's White Rock lumberyard.
At age 13, he could instantaneously calculate the cost of the lumber being loaded into trucks, to the amazement of the baffled adults calculating metre by painstaking metre.
March 26, 2018
Surrey Light Rail One Step Closer
The Federal Government made a special announcement Monday the election promise of billions of dollars for infrastructure is now in place for Surrey's Light Rail and Vancouver's Broadway skytrain is in place. The federal announcement commits funding to the tune of 40% for both projects.
We have come to an agreement with the #BC government on the Investing in Canada Infrastructure Plan. This agreement confirms long terms stability for infrastructure funding in BC over the next 10 years. I'm pleased to join Ministers Amarjeet Sohi, Harjit Sajjan and MPs Gordie Hogg, Sukh Dhaliwal and Ken Hardie - MP, Fleetwood-Port Kells, BC Minister Claire Trevena and Chair of the Translink Council, and Burnaby Mayor, Derek Corrigan in making this $4.1B investment announcement.
Following the official announcement Surrey mayor LINDA HEPNER told the media "this is the outcome and step we were hoping for." Ottawa and Victoria have committed 40% each of the funding. HEPNER went on to say " I expect construction to begin in 2019 with phase one completed in 20121-22. Phase one will run from Whalley to Guildford Town Centre.
Information still needed for pedestrian hit and run investigation
Surrey RCMP continue to investigate a hit and run collision involving a pedestrian and is re-appealing for the public's assistance to identify the driver.
The collision occurred at approximately 8:00 pm on March 18, 2018 in the 2700 block of King George Boulevard. The pedestrian who was struck was transported to the hospital with serious but not life-threatening injuries.
Speaking to the driver will allow us to find out what happened in this collision, says Cpl. Samantha Audley. We believe that the driver feels remorseful about what has happened, and coming forward to the police will help bring closure to both the driver and the person who they injured.
Police obtained a witness video from the time of the collision and photos from that video have been shared with the public to assist in identifying the driver and their passenger.
The suspect vehicle is a black 4 door sedan with a tan interior. Possibly an early 2000's model Acura TL. The driver was wearing a black coat. The passenger was wearing a light coloured coat.
Police are also releasing a photo of a van, the driver of which may be a witness to the collision. Police would like to speak to the driver of the van.
May 20, 2016
RCMP Investigating Arsons
There has been no official word on the cause of the blaze that destroyed the two condo complexes at 5 Corners Sunday.
What we do know is there were no less than four fires set throughout the city of White Rock and close proximity Sunday morning.
#1.
A children's playground constructed from wood and plastic and located on the Cypress street road end @ Victoria avenue was set ablaze in the early hours Sunday morning, No injuries. Fire quickly extinguished
#2
Major condominium fire on Royal and Pacific Avenue. Time 4:30 a.m.
#3
Sandpiper Liquor store is broken into @ 5:10 a.m. Owner confirmed the CCTV cameras captures clear pictures of two suspects robbing the liquor out of the window.
#4.
10:30 a.m. a fire is started in an alleyway off of Pacific avenue near Stayte road. Fire quickly extinguished no major damage. No injuries
#5
12 noon residents of the Semiahmoo First Nations witnessed an individual attempting to start a building on fire behind the band's office. The Surrey RCMP responded to the 911 call and took the suspect into custody.
The suspect taken into custody Sunday appeared in Surrey Provincial court Tuesday morning where he was charged with arson damaging property.
The accused is 18 year old JAMES DYER of Surrey was released on his own recognizance.
The White Rock & Surrey RCMP continue their very active investigation today.
May 19, 2016
Mayor Caught Between White Rock & A Hard Place
That's the headline you will see when you pick up your copy of THE PROVINCE today.
White Rock mayor WAYNE BALDWIN and former White Rock resident and council candidate DENNIS LYPKA go head to head on the pro's and con's of White Rock rejoining Surrey.
(click here to read the story and to watch the video)
May 17, 2016
Eye In The Sky
White Rock resident and traffic reporter for WX1130 DARREN "Danger" GRIEVE sent along this picture taken yesterday afternoon. The fire started at the rear of the condo project under construction pictured in the top left hand corner of photo.
No official announcement has been made yet on whether or not it will be possible to rebuild or if the whole structure will have to come down.
May 15, 2016
Five Corners Fire
Smoke could be seen for miles as the fire ripped through the condo structures. This shot was taken by a reader from the Inn @ Semiahmoo in Blaine.
The fire broke out early this morning around 5 a.m. in a wooden three storey condo under construction on Royal Avenue in the 15200 block. The fire quickly jumped to the condo located at 5 Corners. The fire at one point threatened the Star of the Sea hall located next to the condo. Firefighters fought the fire from the roof of the Star of the Sea in order to prevent the fire from spreading. Surrey and White Rock fire crews fought the stubborn blaze for hours before eventually bringing it under control at 8 a.m.
There have been no reports of any injuries.
The cause of the fire is unknown as the investigation is in the very early stage.
Photo courtesy Diana Arnold
Origin of fire in under construction condo on Royal Avenue
Photo courtesy Bill Brooks