If you love music -spread the news.
If no one knows - no one goes!

David Chesney 
July 22 - 29, 2019
Music For Big Kids
JOHN EINARSON Remeners
On this date, July 21, 2005, UK singer Long John Baldry died of a chest infection. He was one of the founding fathers of British Rock 'n' Roll in the 1960s performing with Blues Incorporated and Cyril Davies' R&B All Stars. He later fronted the Hoochie Coochie Men, with Rod Stewart and then Steam Packet with Brian Auger and Julie Driscoll. Also a member of Bluesology with Elton John who took his stage name from Bluesology sax player Elton Dean and John Baldry. Baldry enjoyed pop success in the UK where Let the Heartaches Begin reached No. 1 in 1967 and in Australia where his duet with Kathi McDonald You've Lost That Lovin' Feelin' reached number two in 1980. Baldry lived in Vancouver, British Columbia from the late 1970s until his death He became a Canadian citizen. Here he continued to make records and do voiceover work. He narrated on Winnie The Pooh recordings for Disney and was the voice for Robotnik on the Sonic The Hedgehog computer game. He last recorded with the Stony Plain label. His 1997 album Right To Sing The Blues won a Juno Award in the Blues Album of the Year category in the Juno Awards of 1997.
In 1971, former band mates Elton John and Rod Stewart each produced one side of It Ain't Easy which became Baldry's most popular album and made the top 100 of the US album chart. The album featured "Don't Try to Lay No Boogie Woogie on the King of Rock and Roll" which became his most successful song in the US. Baldry's first tour of the US was at this time. The band included Micky Waller, Ian Armitt, Pete Sears, and Sammy Mitchell. Stewart and John would again co-produce his 1972 album Everything Stops For Tea which made the lower reaches of the US album charts. The same year, Baldry worked with ex-Procol Harum guitarist Dave Ball.
Baldry had mental health problems and was institutionalised for a brief time in 1975. The 1979 album Baldry's Out was recorded after his release.
Baldry was openly gay during the early 1960s, at least amongst his friends and industry peers. However, he did not make a formal public acknowledgement of this until the 1970s—possibly because until 1967 in Britain, male homosexuality was still a criminal offence that could lead to forced medication and/or jail time.
In 1968, Elton John tried to commit suicide after relationship problems with a woman, Linda Woodrow. Bernie Taupin, the lyricist, and Baldry found him and Baldry talked him out of marrying her, helping make Elton John comfortable with his sexuality. The song "Someone Saved My Life Tonight" from Captain Fantastic and the Brown Dirt Cowboy was about the experience.
AROUND TOWN THIS WEEK
- Tuesday 
White Rock Legion HOWLIN TUESDAYS Hosted By Chris Charlton
WEDNESDAY
- Elks Club George Street in uptown White Rock
-Blue Grass Jam Every Wednesday 7:30 p.m. Crescent Beach Legion
THURSDAY
- Washington Avenue Grill JAMES DEVON
- Music at WEST BEACH BAR & GRILL "Blues by the Beach @ West Beach" all star jam
- ELKS Clukb George Street uptown White Rock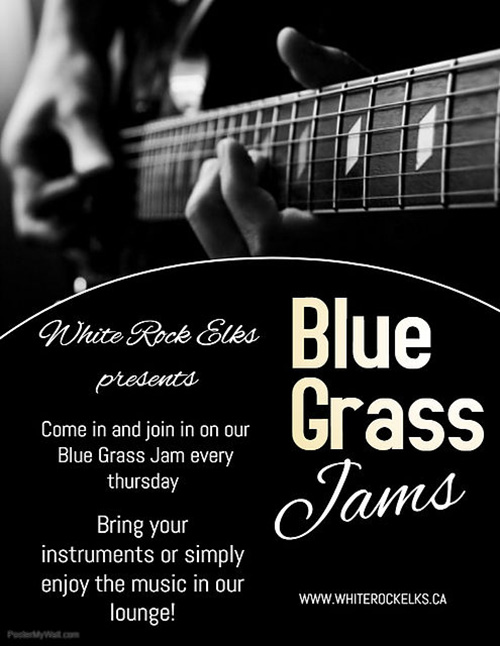 Friday
- Elks / White Rock KARAOKE Every Friday evening 7 p.m. - 11:30
- Washington Avenue Grill live music
- West Beach Bar & Grill live music - local bands.
- Sawbucks Pub
Almost Famous Karaoke



Friday Nights!!
Starts at 8:30 pm

Join us every Friday night for our MASSIVELY popular Almost Famous Karaoke dance party. If you're a singer, you will be able to choose from an extensive song selection, and everyone will enjoy crystal clear sound and the best lighting and sound system on the Semiahmoo Peninsula.
- Club 240/Crescent Beach Legion
- West Beach Bar & Grill.
White Rock Legion #8 
Fridays at 7:30 and Saturdays at 7:00 until 11:30PM ($5 cover for non-members staying past 6PM)
Sunday Music & Dance this Sunday from 3:00 till 7:00PM. Public welcome - no cover.
Surrey 
SATURDAY
- Washington Avenue Grill live music live entertainment
- West Beach Bar & Grill live music live music.
- Sawbuck's Pub live top 40 music
On stage Saturday CEASE & DESIST
- CLUB 240 CRESCENT BEACH LEGION
SUNDAY
ELKS HALL George Street in uptown White Rock.
Announcements
A great new festival is about to hit the Labour Day Weekend in Fort Langley.
An incredible lineup over three days of rock and country acts. Classic rockers like APRIL WINE & KIM MITCHELL, great country from THE WASHBOARD UNION and PAUL BRANDT plus THE TREWS, RIVAL SONS, and Vancouver's THE MATINEE. You can purchase single day events or buy a pass for the whole weekend.
(click here for tickets and more info)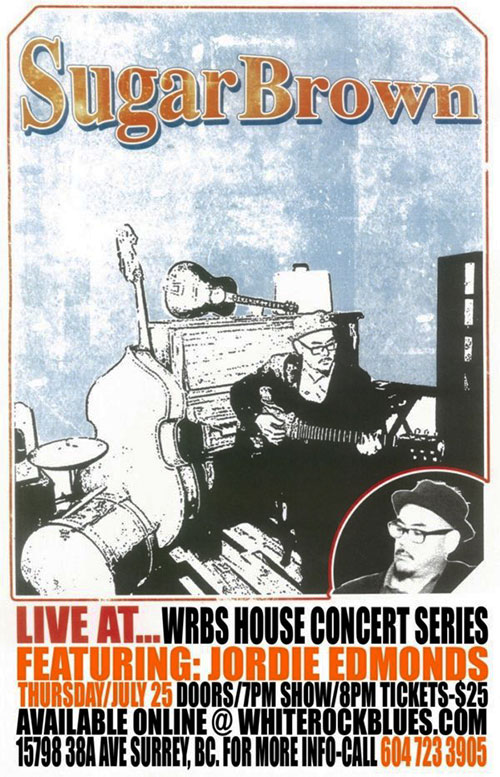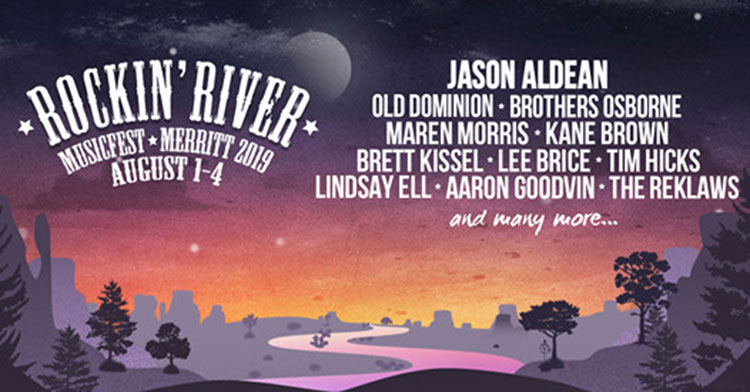 Thank you for making THE NIGHT OWL
- the #1 entertainment listings guide in the Fraser Valley
Buy Tickets